More Meandering - Market Analysis for May 13th, 2015
This sure has felt like months of meandering we have been seeing in the equity markets. And, there is no signal yet that it has completed.
As we closed the day yesterday, the SPX had yet another break out set up on the table. However, once it broke through 2107 this morning, it fell back below 2104 and signaled that it was likely going to break another clean upside set up. And, when more and more upside set ups break, you really have to be very concerned about whether this market is intending on breaking out any time soon. As I noted last night, if we do see such an upside breakout, the structure suggests that it will not likely even reach the 2200 region in the current set up.
Now, as we move into the close today, we have a downside set up. And, I suggest you take note of the 3 minute ES chart I have attached. It depicts the story of the current region. It shows you the clear lines of support and resistance in the current consolidation range we find ourselves.
So, as long as the 2105 level in the SPX is held as resistance, pressure will remain to the downside in the current downside set up, which has a target of at least 2080SPX, for now. However, should we see a move through 2105, with follow through over today's high, then I will have to assume we are heading higher to complete the red (a) wave on our turn chart. Again, this would not be my preference at this time, as I noted last night. For now, the market is poised to head lower, unless it can prove otherwise with a break over 2105SPX. But, I must say that the market has been presenting very difficult trading for quite some time now, as most patterns have been morphing into 3 wave structures.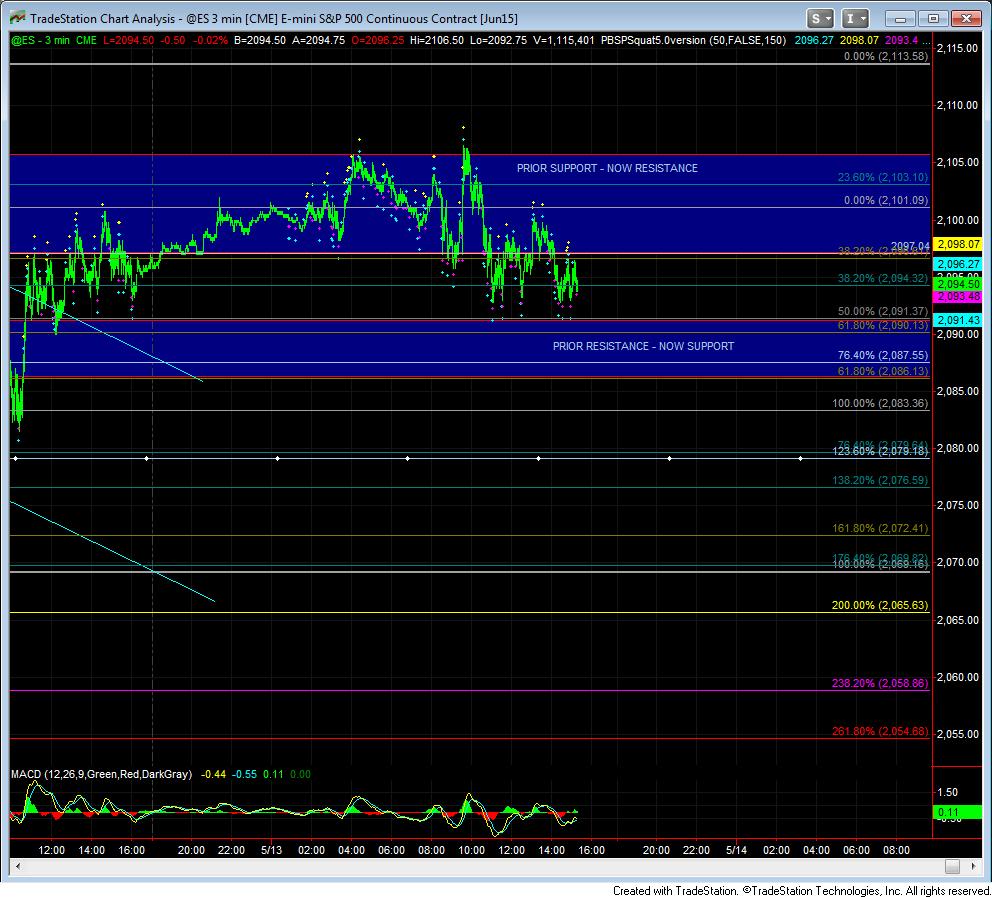 3minES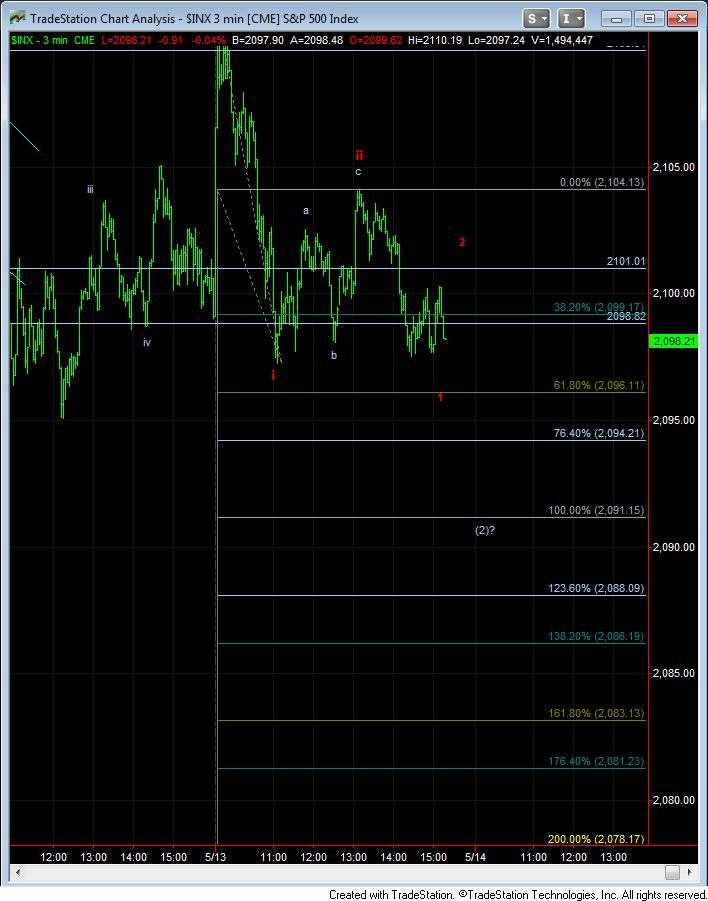 3minSPX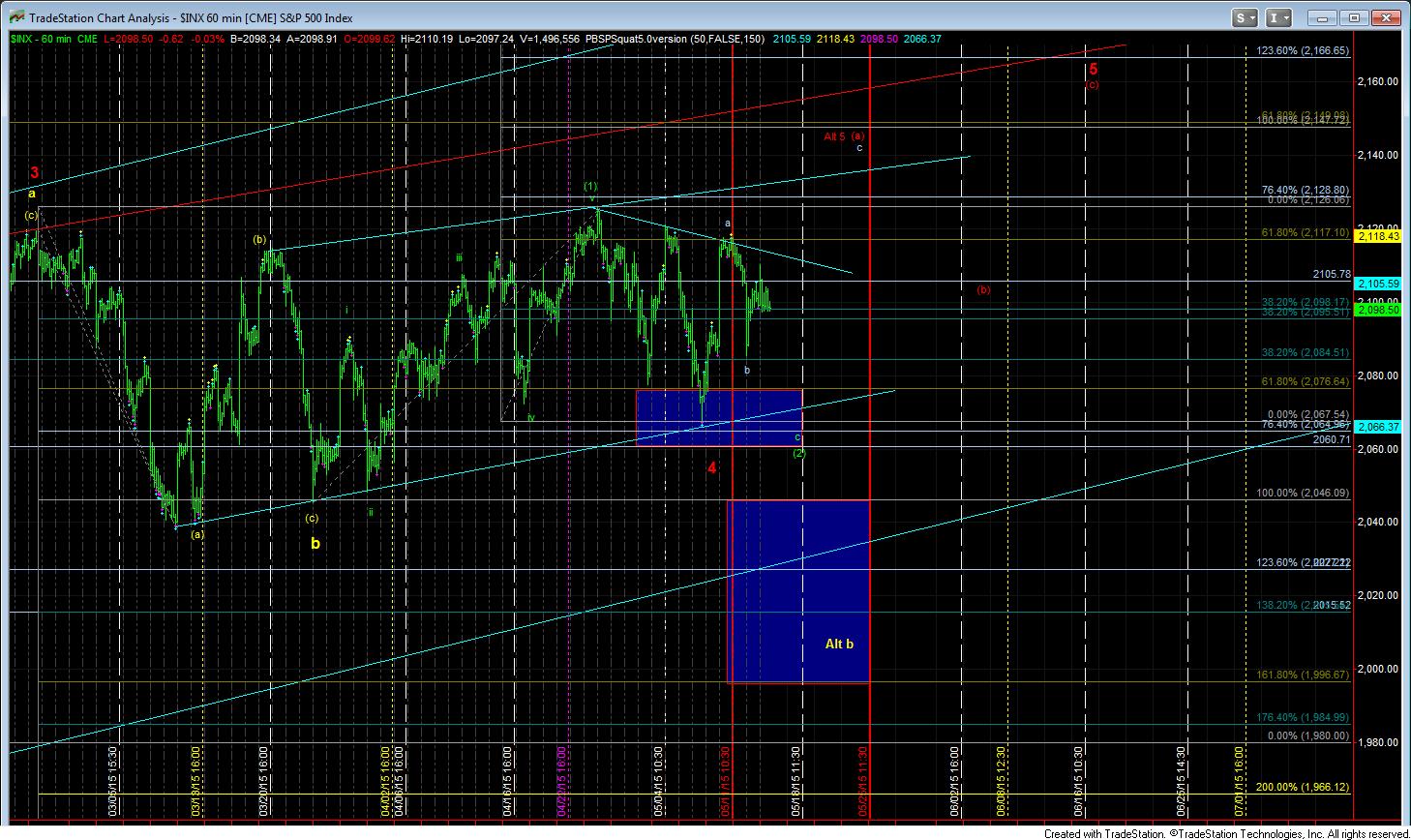 BaseCase - TurnChart