More Chop - Market Analysis for May 9th, 2016
There is nothing that changes my perspective on the SPX at this point in time. We currently have a set up can take us to at least the 2080SPX region, as long as we do not break down below 2045SPX. Moreover, this set up can even take us as high as 2105SPX. But, the main point is that as long as the market remains over 2045SPX, I think we have more upside to be seen before the downside continues.
Of course, the possibility still exists that this drop has been as wave iv in yellow, which would suggest a higher high may be seen, but there is nothing within the current wave structure that makes me view that as a high probability at all.
So, I will maintain my expectation that lower lows will still likely be seen over the coming weeks, but it often does not occur in a straight line during a correction.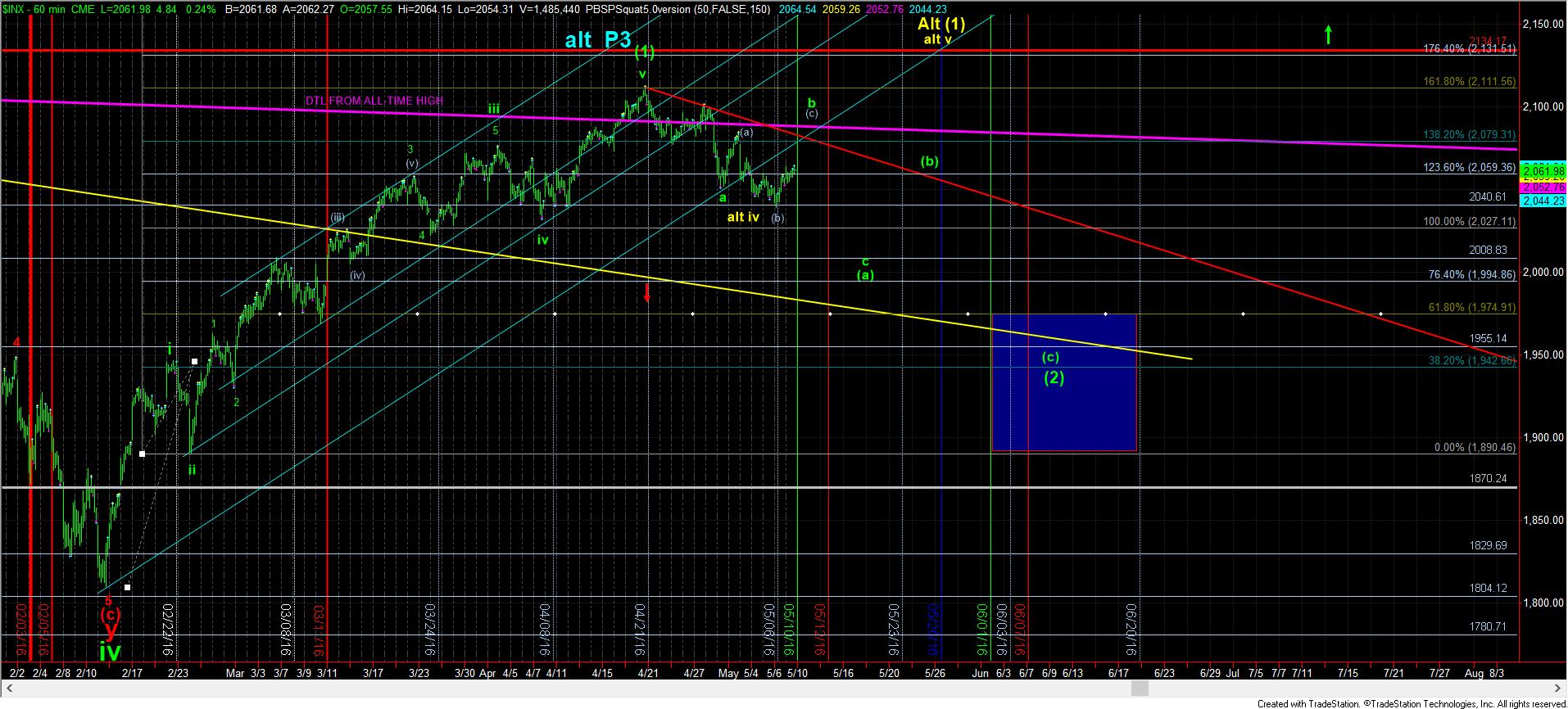 1turnchart