More Appropriate Wave [2]
Well, we finally have something more resembling a wave (2) from which we can launch a rally to 4600SPX in a more direct manner.
While this wave (2) - as I am counting it in green now - is still a bit on the small side and on the shallow side, it is at least much more reliable than the one we would have had to rely upon before today - which, as I am sure you were sick and tired of hearing from me, was just too small in my humble opinion.
What today's action also does is make me much more comfortable in viewing a break out over today's high as being wave 3 of [3], with significantly less reservations than I was having until today.
Now, this does not mean this will be simple. Rather, the overlapping uptrend we experienced since early November does leave us two ways to count this decline. Clearly, my primary count is going to be that we are now in a [c] wave of wave [2], with a target of 3600-3647SPX, which represents the [c]=1.382*[a] to the [c]=[a]. And, that is represented by the blue box on my 5-minute chart. Moreover, it also aligns much more so with the count in the IWM.
However, due to the overlap, it is still even possible that the high we struck today was completing an ending diagonal to complete a bigger wave [1], which I am counting as an alternative in yellow. And, the determining factor will be how we next rally off this blue box of support.
If the next rally is clearly impulsive, then I will continue to follow the green count as primary. And, should we break out to new highs in this posture, then I will be much more confident that we are in wave 3 of [3].
However, if the next rally is clearly corrective, then the yellow count will take precedence and we can spend more time pulling back in a wave [2], which can still take us down to 3400-3540SPX.
In summary, the market has finally provided us a more reliable [1][2] structure from which we can more reasonably project to the 4600SPX region for wave [3]. Remember, the 1.00 extension of waves [i] and [ii] off the March lows is the traditional mininmal target for wave [3] of [iii], which in our case is the 4600SPX region. So, once we confirm wave 3 of [3] has broken out to new highs, I will have that as our major target for 2021.
Lastly, please do not lose sight of the bigger picture: This is still highly likely a bull market that still has several years to run and much higher levels to attain. So many individual stocks have already broken out in their respective 3rd waves, just as the IWM has as well. But, there are still quite a few individual stocks being tracked by our StockWaves analysts which have not yet begun their 3rd waves just yet, so I would be focusing on those if you still have money to deploy.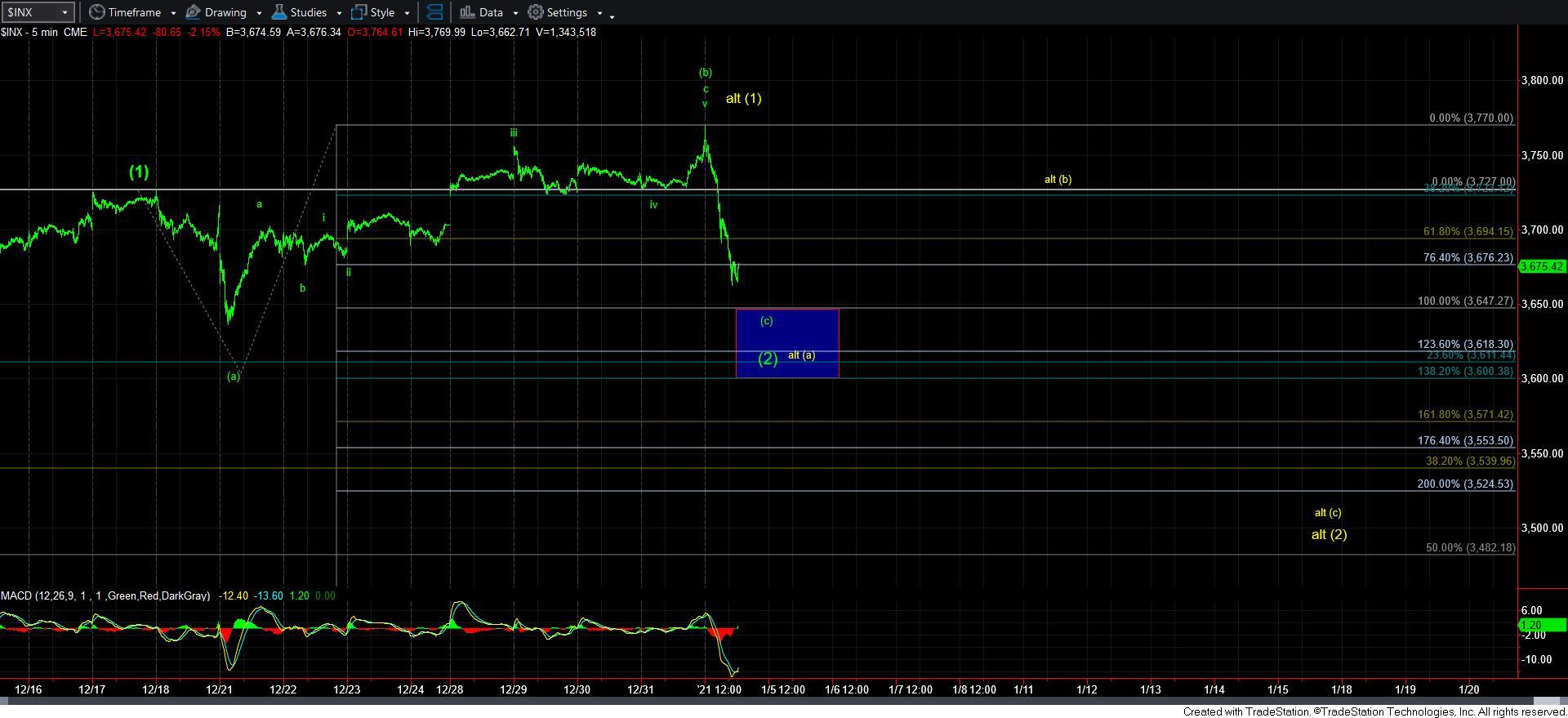 5minSPX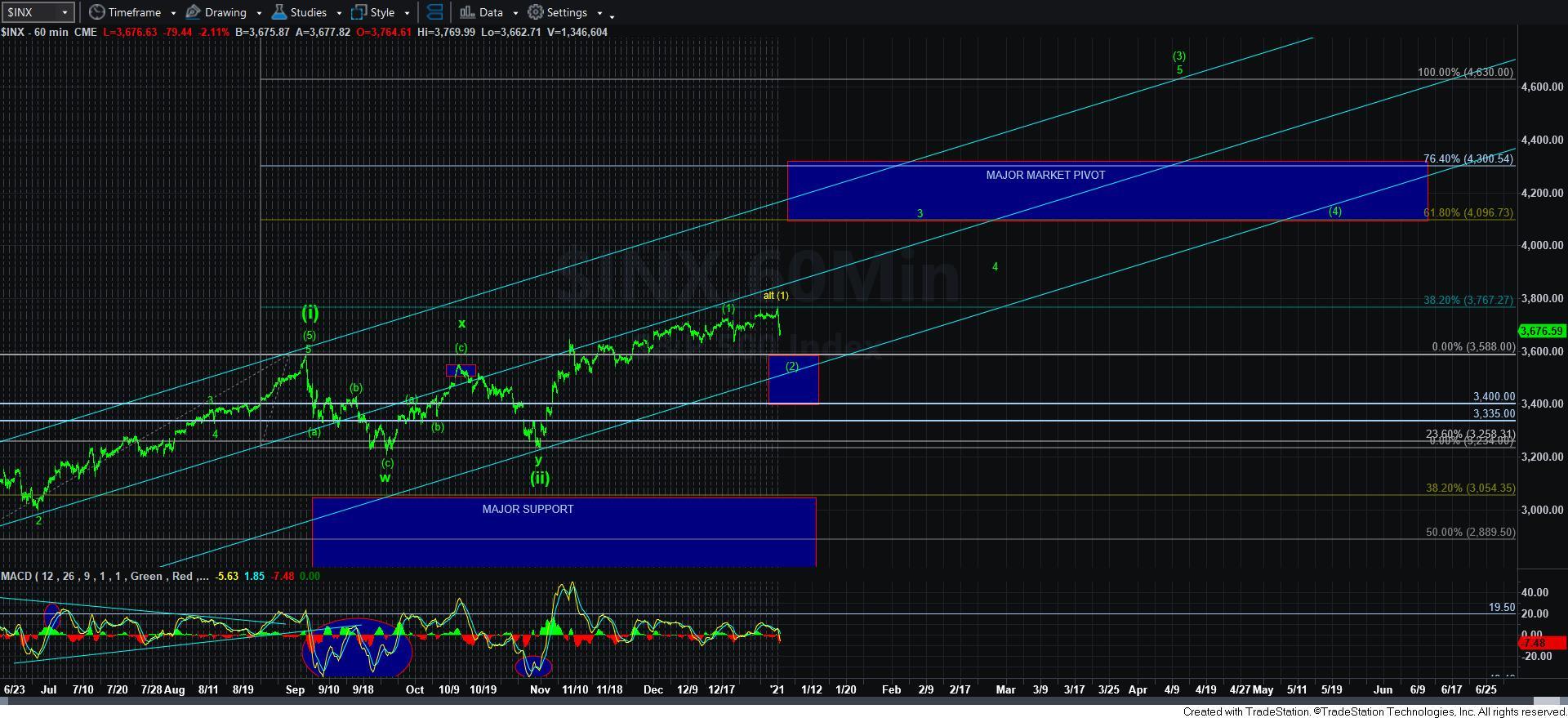 60minSPX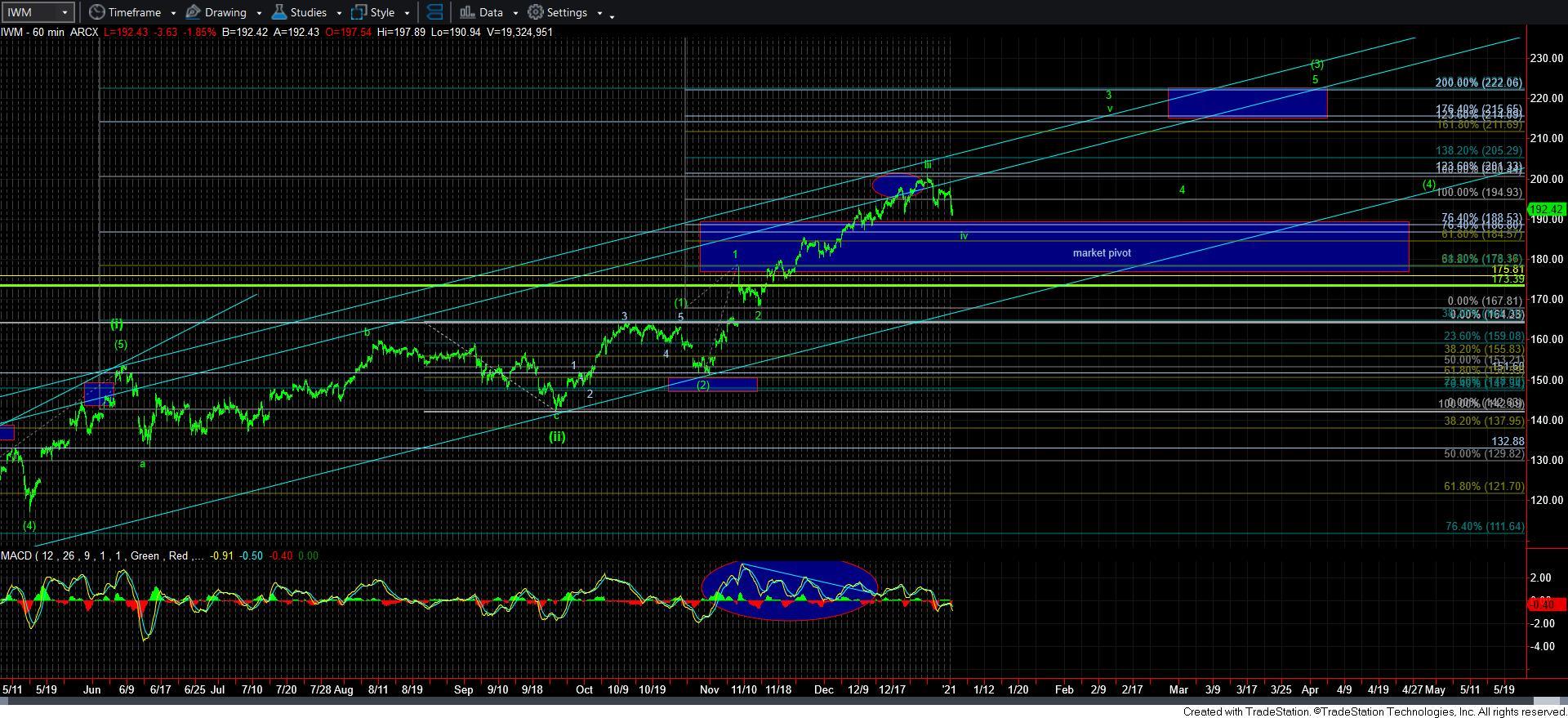 60minIWM