More Accelerated Bullish Counts
With the higher high today, it seems as though the market provided us with yet another 5 wave structure off a low. This means that I had to move to my alternative more immediately bullish count, which is now the light green count. The primary count now has this rally as wave (i) of iii of 3. That means we "should" still see another pullback this week in wave (ii) of iii of 3 before a major break out is seen.
However, as I posted last night, the ES has a potentially even more accelerated pattern in place, which would likely take us through the 2218ES region as early as tonight. If that is seen, then it is likely we are already in wave (iii) of iii of 3, and on our way to 2280SPX sooner than expected.
In the bigger picture, as long as Friday's low is held as support, and more likely even 2194-97SPX, the pressure will remain to the upside. However, if we break below 2194SPX in this set up, it suggests that we can retest the 2185SPX region one more time before we begin the next rally phase, which is now the alternative count. And, it still take a break down below 2175-2182SPX to suggest a bigger pullback will be seen.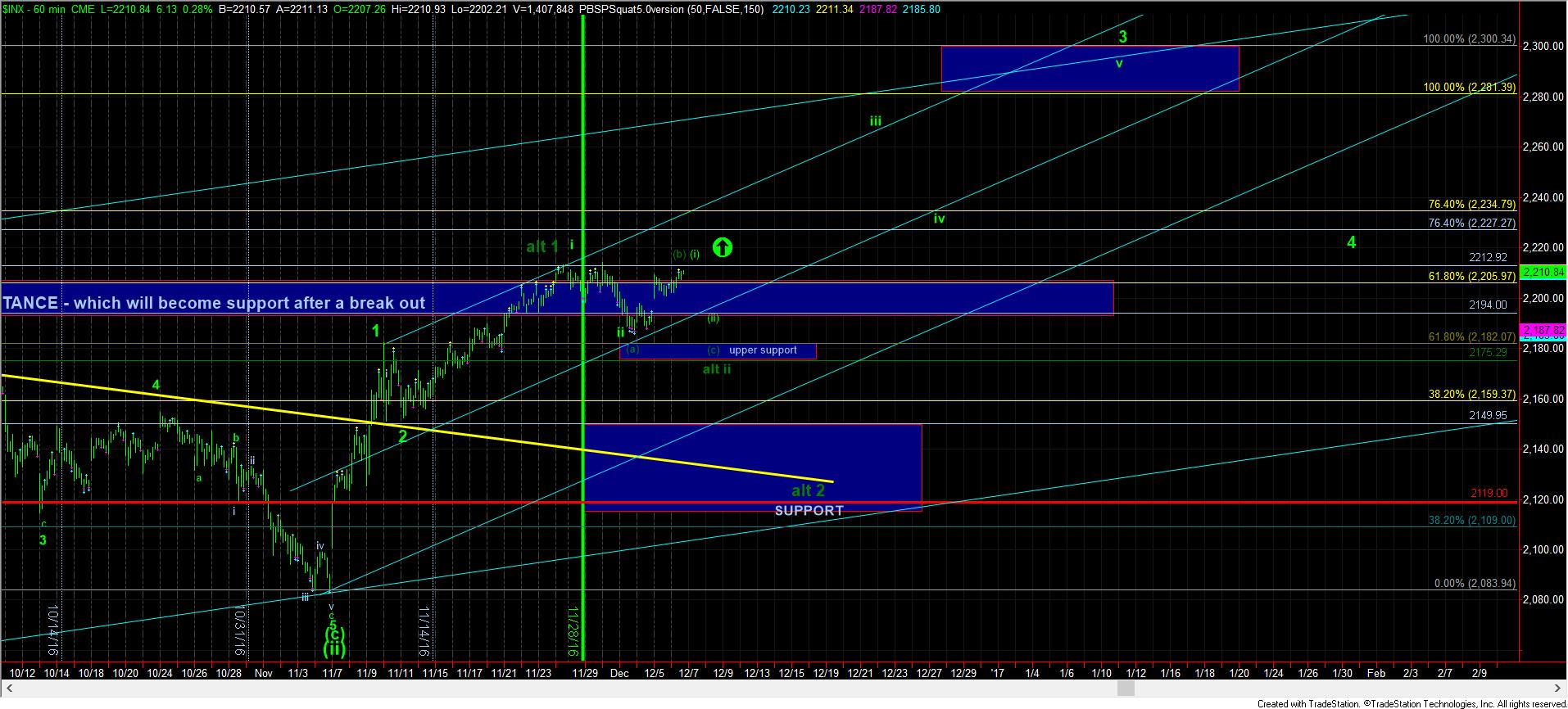 1turnchart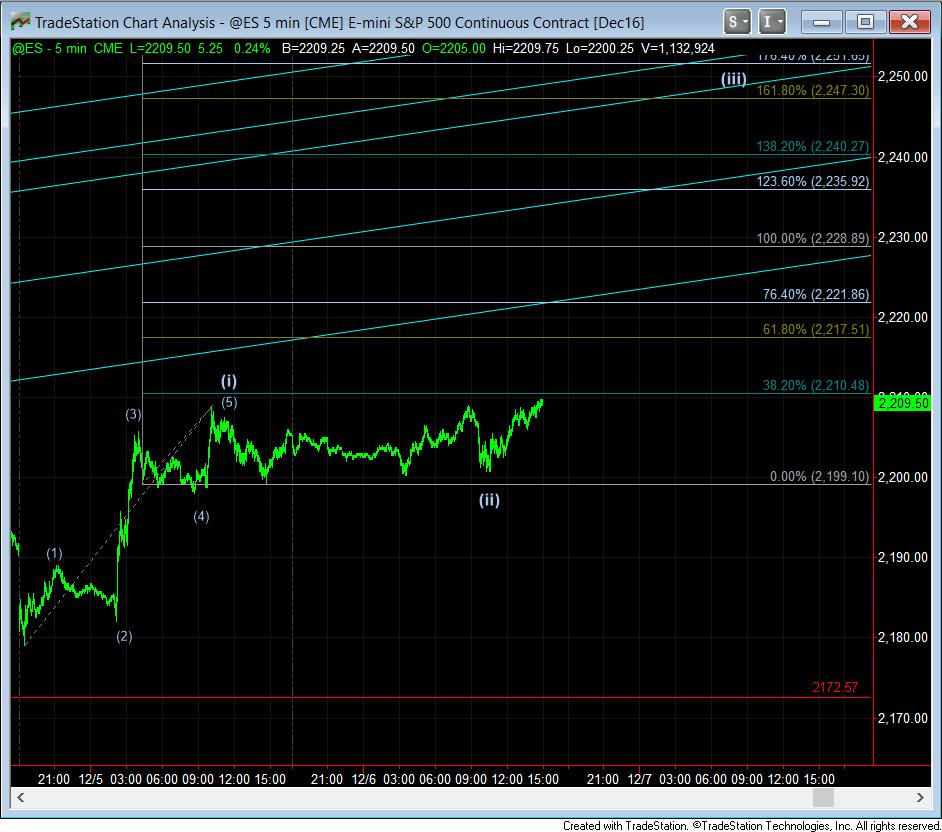 3minES