Moment of Truth - Market Analysis for May 11th, 2015
As noted in the weekend update, we still need a full 5 waves off last week's lows to solidify the immediate expectations of 2200 in the S&P500. As of today, we only have 3 waves up. And, as I have also stated, 2097ES is ideal support, which is the .382 retrace of wave 3 off the lows.
As you can see on the attached 3 minute chart, I would want to see us hold 2097ES, and then see a strong b-wave, which potentially takes us back to today's high. This would provide us with a nice 4th wave flat to keep the bullish perspective alive and well.
However, as also noted in the weekend update, should the market break down below 2092ES, it makes it much more likely that we will be revisiting last week's lows, and potentially even lower. I will be using IWM/TF as my guide, as it would fill in a 5th wave in the c-wave of wave ii, targeting just under the 119 region. I would need to see us breaking over 124 to consider this the green wave (1) of iii, rather than a 4th wave top in this region.
So, for now, the best I would want to see for the immediate bullish case is a 4th wave flat taking us well into tomorrow before it is completed.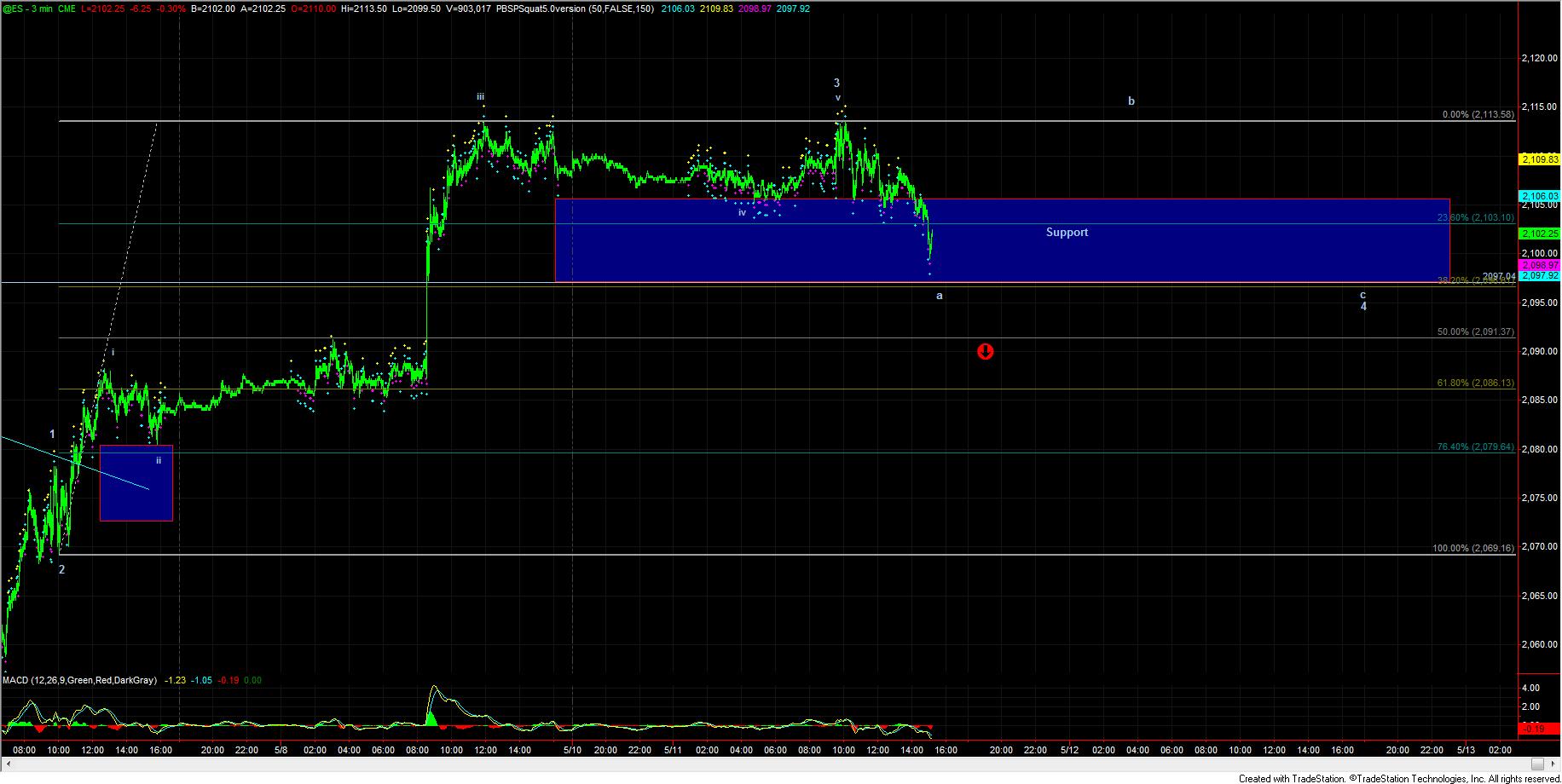 3minES
BaseCase - TurnChart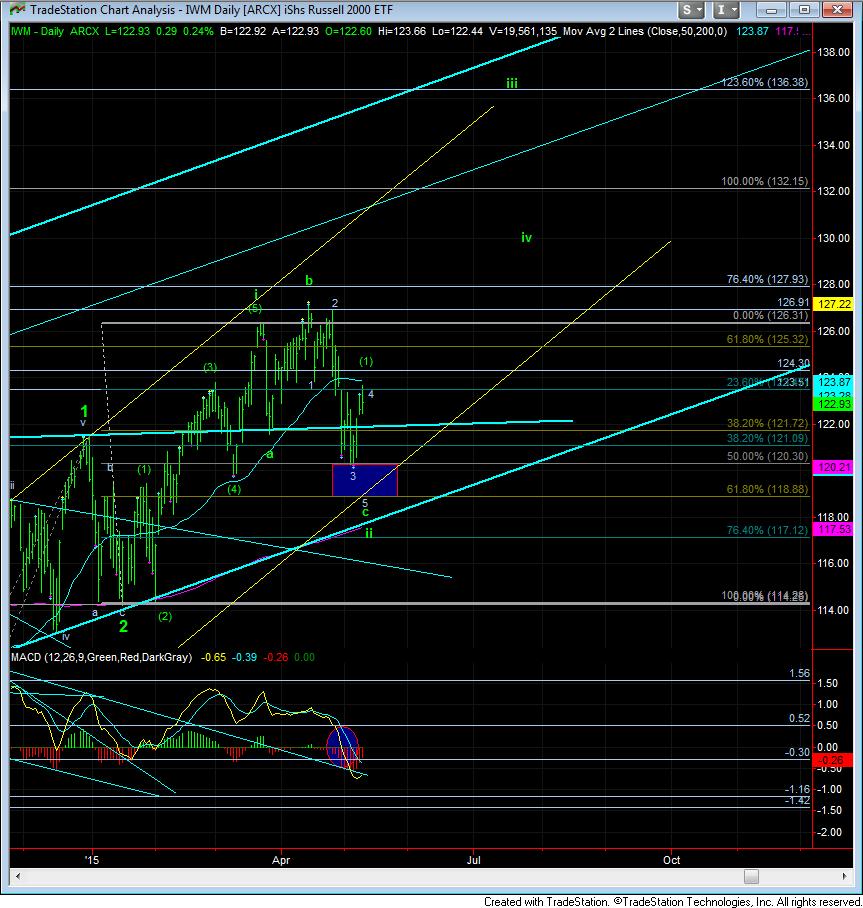 BaseCase - IWM