Moment Of Truth - Market Analysis for May 15th, 2018
When the market broke below Friday's low this morning, it told us that wave (iv) was clearly not done in the yellow count. And, today, we have been probing our support region between 2693-2706SPX.
Remember, when the wave (iii) strikes the 1.236 extension, the market most often retraces back to the .764 extension, whereas a break down below the .618 extension suggests that an impulsive structure will "likely" fail in the great majority of times.
So, today, we have been probing that 2706SPX support region, with some potential we may want to test a bit lower.
However, until the market is able to break down below 2693SPX, I have no clear indication that we are in the triangle wave structure in purple. In fact, as long as we hold this region, the target above remains in the 2760SPX region, and can be struck later this week . . . again, if we are able to hold this support region.
So, the market will have to make a decision later this afternoon, and overnight. If we do hold this region, I would want to see an impulsive structure take us off the lows to signal that wave (v) of iii is in progress, within the yellow count.
Lastly, remember, until we see a full 5 waves off the recent lows take us over 2800SPX, we have no confirmation that this wave (4) has concluded. Moreover, even if we rally over 2800SPX, and top at 2832, we still have potential for breaking down just below 2500, as outlined last night. But, we will address that potential should we get there. Until such time, the market has to make a decision right here and now as to whether we move into the purple count, or if the pressure will remain higher towards the 2760SPX region next.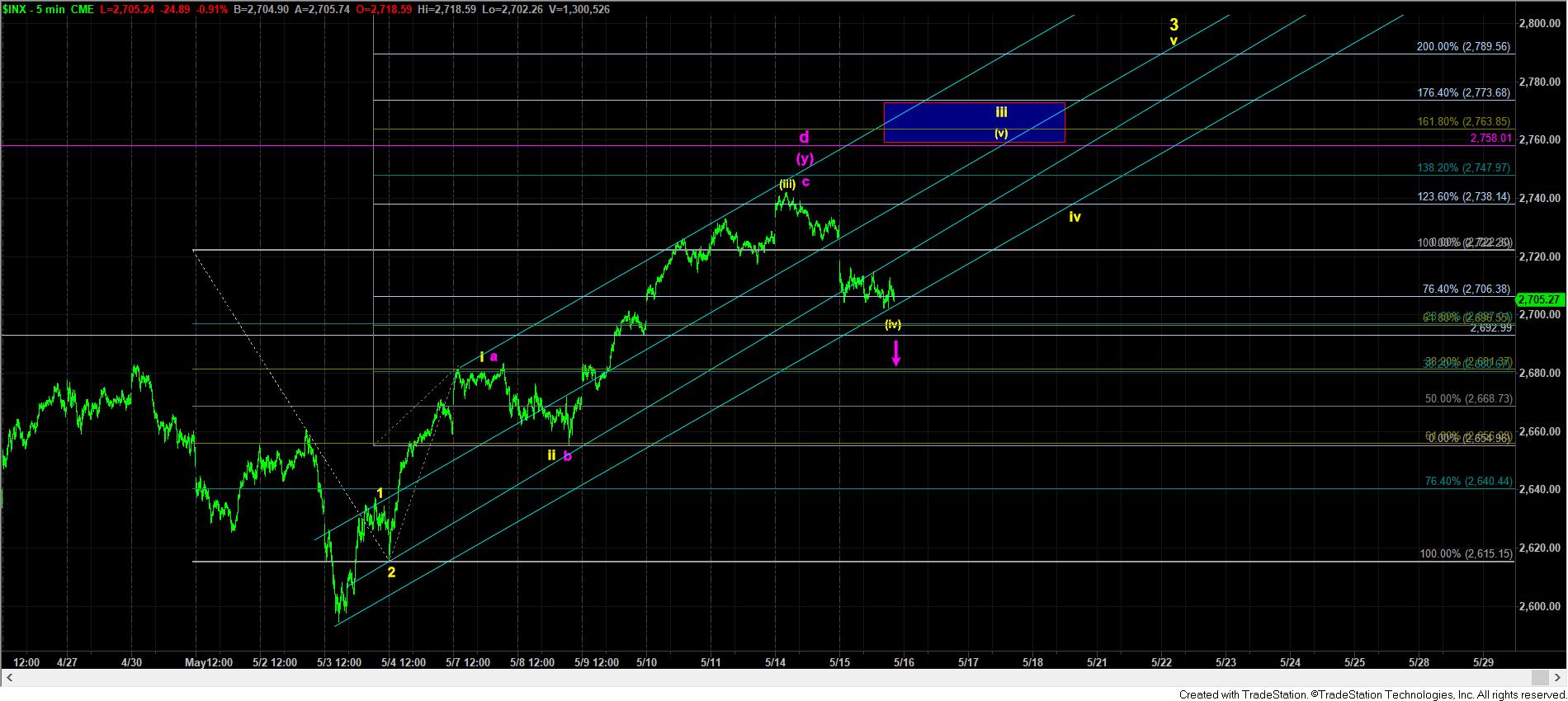 5min-zoomSPX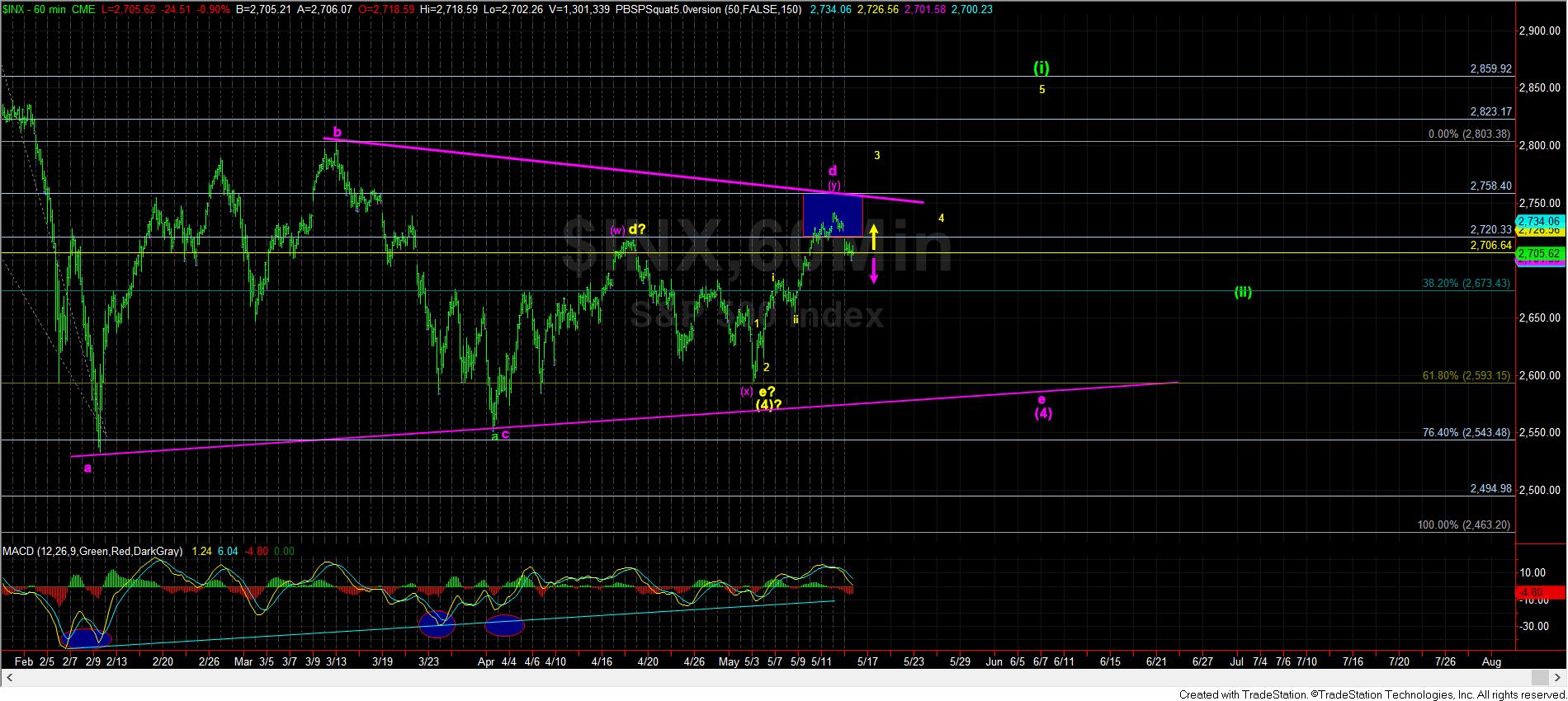 60minSPX