Modification To Support - Market Analysis for Jan 4th, 2018
With the current rally exceeding our initial targets, I failed to modify the support on my daily chart of late to take into account these further extensions. So, I am going to start this afternoon's market update with outlining that modification.
Due to the further extensions, I have now moved immediate bullish support up to the 2565-2600SPX region. That means that once we complete this structure, my expectation would be for us to test this support zone in a 3-wave structure. Should it hold, that will provide us with another rally to at least the 2737SPX region for a 5th wave, similar to what has been outlined on the XLF chart.
However, if we were to see a sustained break of the 2565SPX region, then it becomes much more likely that we have begun wave (4), and are in an a-wave within that 4th wave. Until I see how the decline takes shape, I have to give these two scenarios equal probability at this time. But, please do realize that under both circumstances, it would seem that a rally will be likely for the same time frame, with the only difference being the blue wave structure has a higher probability of seeing higher highs relative to the one we develop before that pullback takes hold.
As far as our micro structure, we still have no indication that these strong extensions have met their highs. In fact, the XLF break out today seals the fact that this is another extensions in wave (v) of 3, which, when completed, should finally take us down in wave 4 in XLF. But, as I noted before, it still would still likely need a 5th wave into the March estimated time frame before it makes it more likely we will commence with the larger degree wave (4). But, XLF would now need to break below 27.79 to suggest that wave 4 is in progress.
Regarding the SPX, our upper smaller degree support is in the 2706-2714SPX region, as outlined on the attached 5-minute chart. As long as that support holds, it would seem will can challenge the next overlapping Fibonacci confluence region around 2737SPX.
And, to reiterate, there is no downside to be relied upon until we AT LEAST break below the upper smaller degree support noted above, with follow through below last week's low at 2672SPX
5minSPX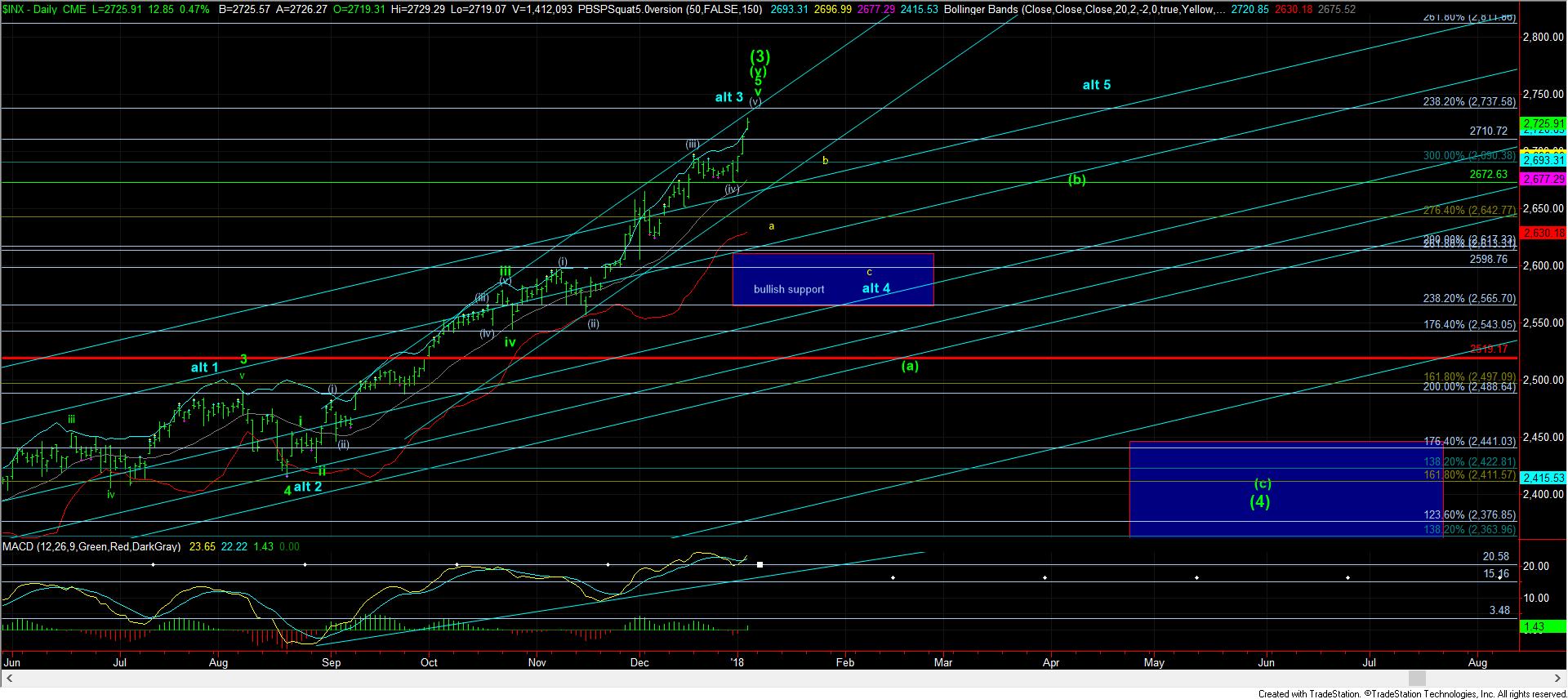 1SPXdaily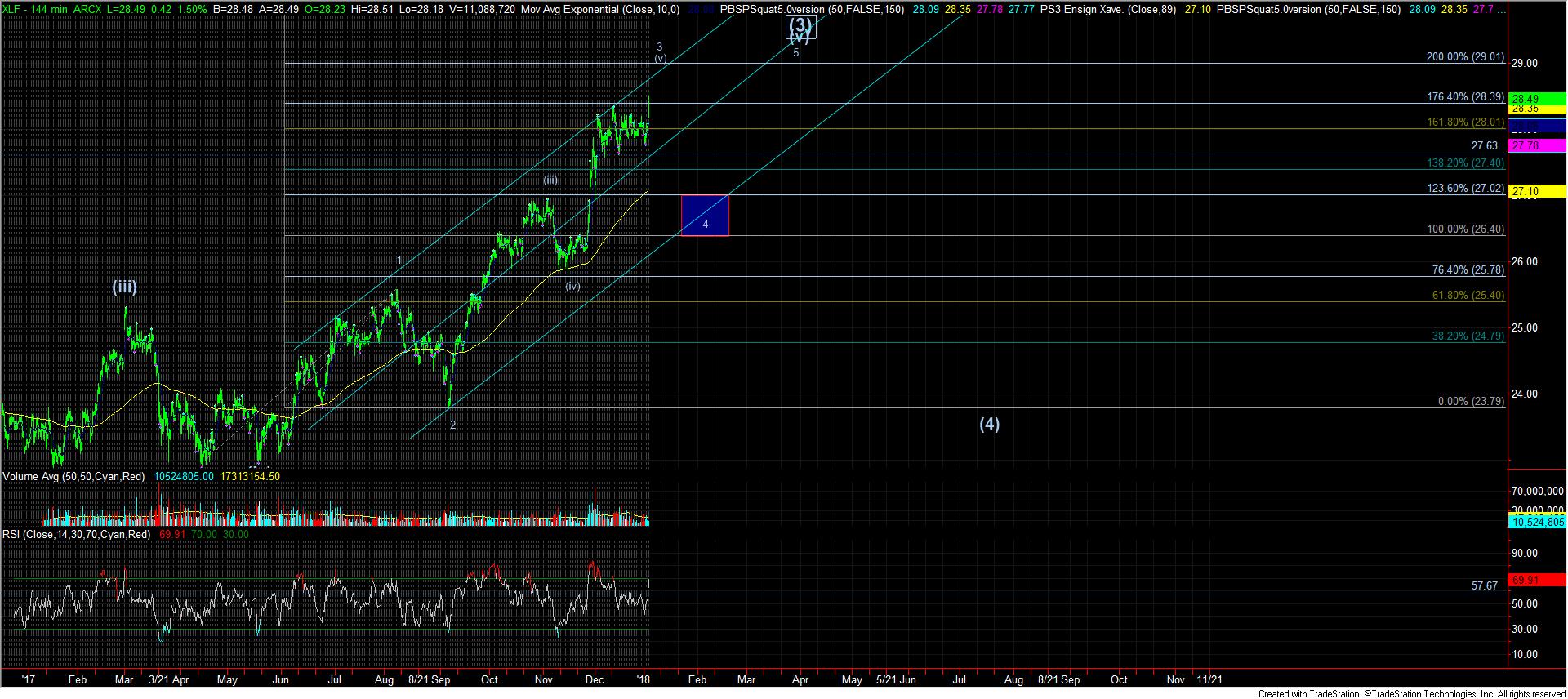 XLF