Mind Numbing Action - Market Analysis for Oct 17th, 2017
One has to question if the market has even been open the last few days, as we have only been moving sideways in a very narrow region.
And, since we have not really moved, there is not much more I am able to add to this evening's update. Our current primary expectation still views this last segment as an ending diagonal, which still seems to need one more push higher before it is completed. And, as long as we remain below the 2566SPX level, I believe this region can provide us with the top to wave (iii), which can then point us down towards the 2511-2520SPX region for wave (iv).
So, in the bigger picture, not much has changed. As long as the market is able to hold the lower bullish support, we are still looking for higher levels to be struck as we move into November. It would take a break of the lower bullish support noted on our 5-minute chart to suggest that wave (3) has completed, but that is not the greater likelihood at this point in time.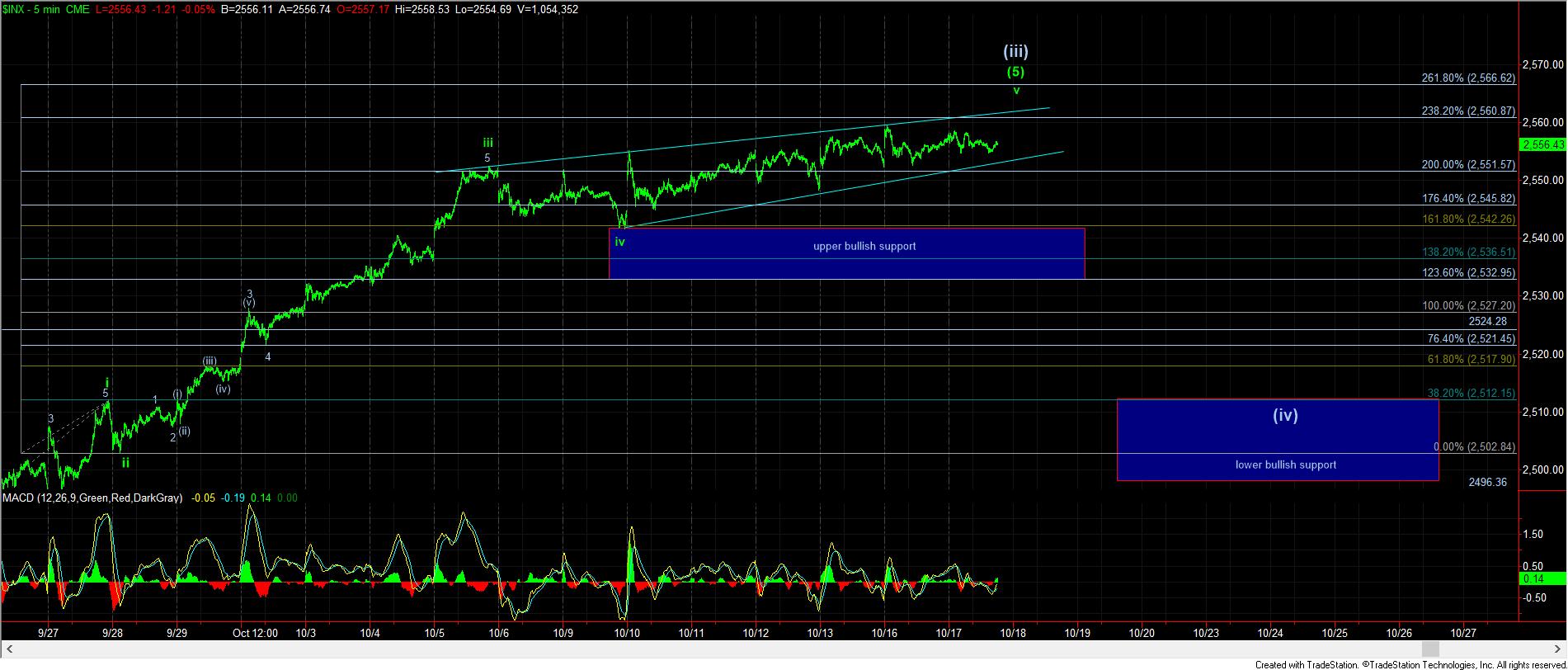 5minSPX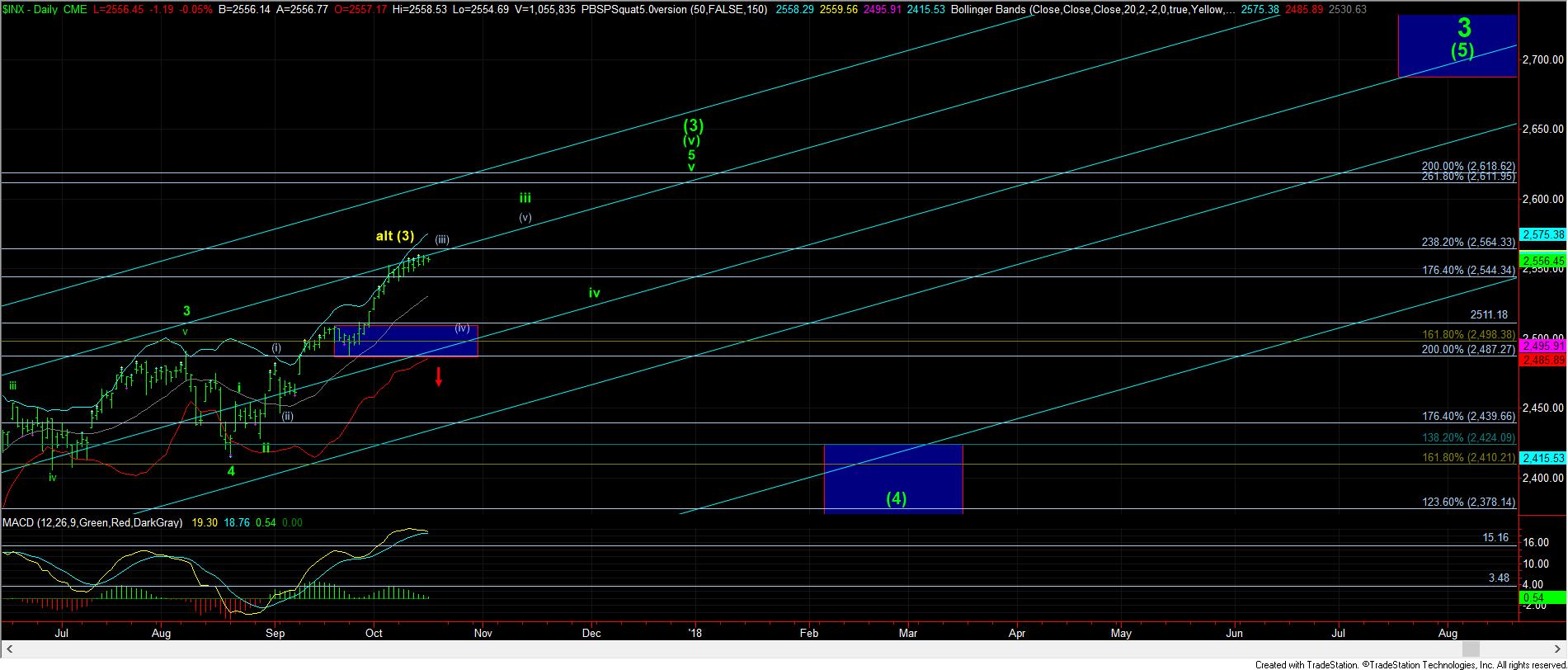 1SPXdaily