With the premarket set up pointing to this rally today, it seems clear that we are heading up to complete the wave v we have been looking for to complete the 5-wave rally off the December low.
In the micro count, as you can see on my attached ES chart, we are now within wave [v] of 3 within this micro wave v. And, when we break back below 3207.50, we will likely be near the start of wave 4 within wave v.
Once this micro 5-wave structure for wave v completes, and we break back below 3190SPX, we will have our initial indication of a top to the rally which began in December, as we have a completed 5-wave structure off that low.
Moreover, should we be able to continue below 3150SPX, then we will have a better indication that we have not only completed the rally off the December low, but that would be an initial indication that we have finally completed the rally off the October low. Of course, we will still need to see how we break down below 3070SPX to be able to distinguish between the blue and green counts, as I have outlined so many times, but that seems to be the market's business for 2020.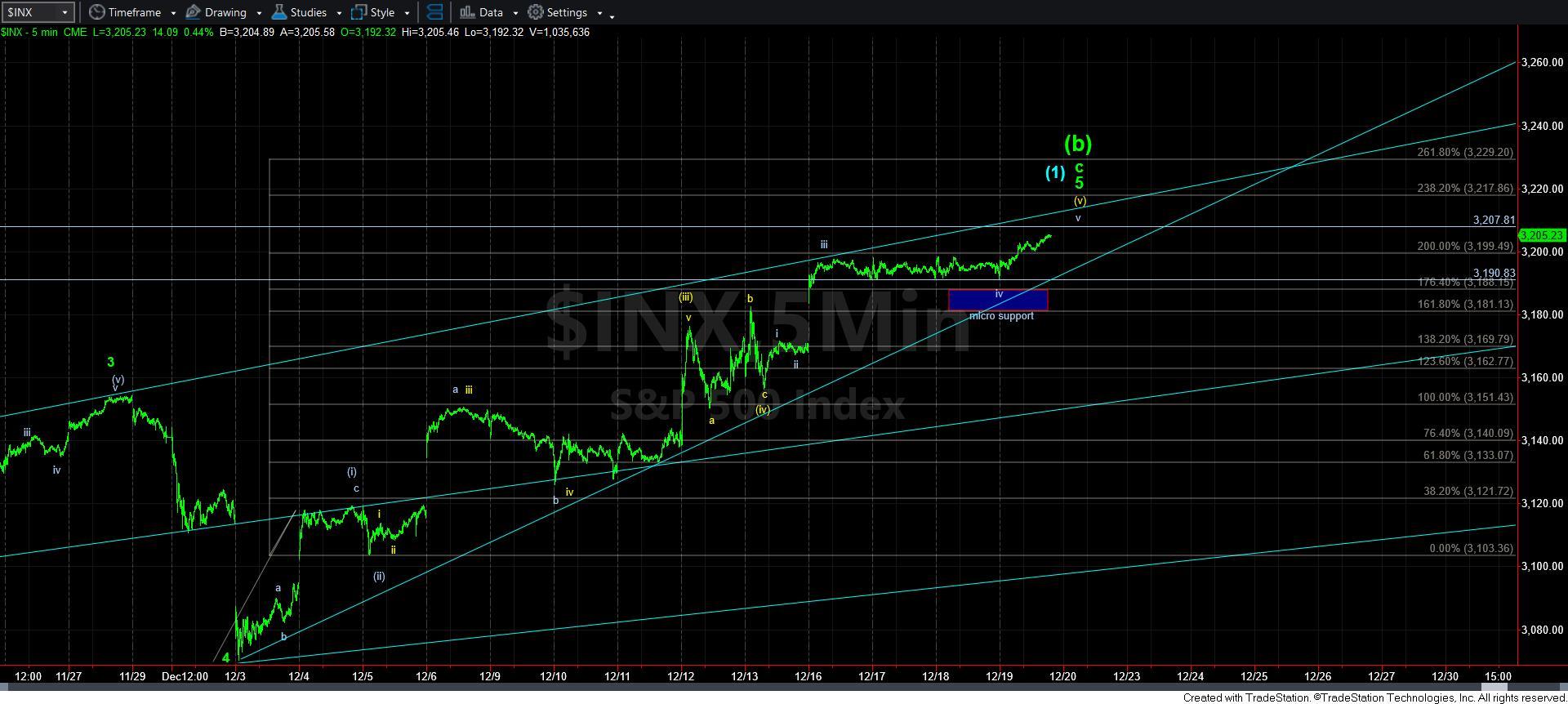 5minSPX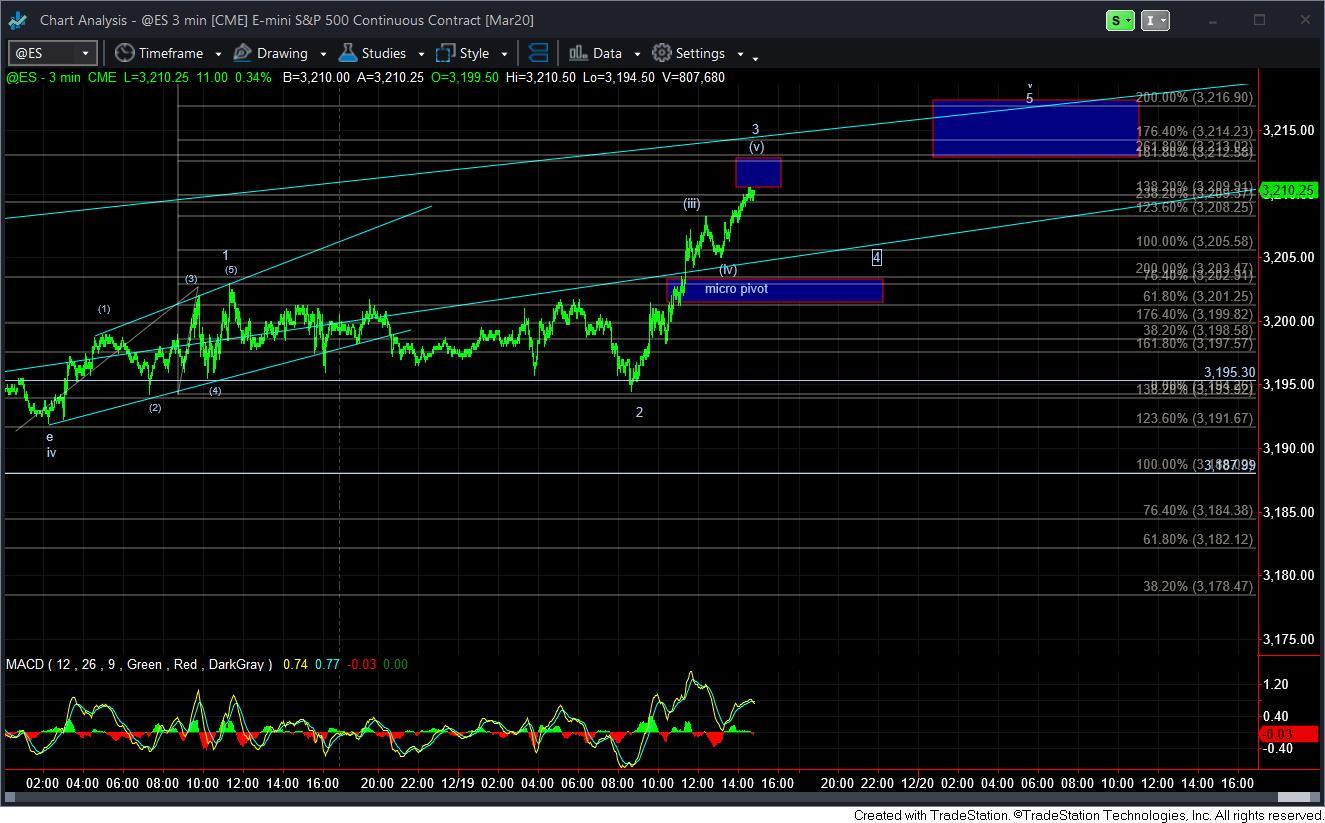 3minES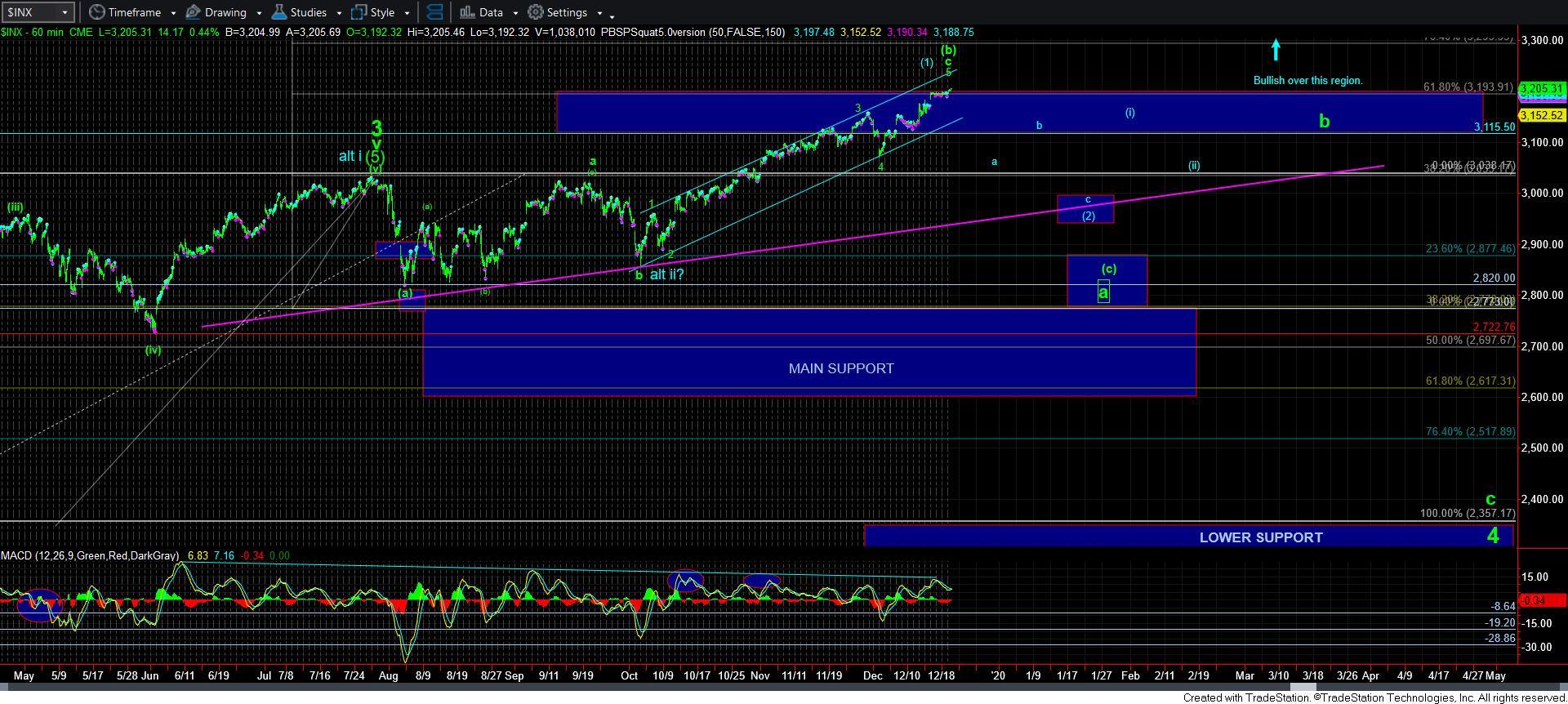 60minSPX