Micro Pattern Still Needs Clarification
Yesterday, I highlighted a micro-set up in the futures chart which seems to be following through today. However, that does not mean that the pattern is terribly clear at this time. Allow me to explain.
While the ES chart is rather "clear" at this point in time, it now suggests that as long as the market holds over the 3880ES level, it can continue to subdivide higher to complete wave 1 of wave [3] in the coming week or so. But, as have yet to break out through our micro-pivot, as that is the next key factor we need to see, followed by holding that pivot as support from above. If we break down below 3880ES from here at any point in time, it keeps the potential for the yellow count to extend this wave [2] throughout the month of March.
Moreover, the SPX chart does not count as clearly as the futures chart. In fact, I can now count a 5-wave rally completed in the SPX, which can either be the [a] wave of a bigger b-wave, as presented in yellow, or it can be wave i of wave 1. So, as I said, the micro structure is not consistently clear between the futures and the SPX cash index.
If you were following me in the chat room yesterday, you likely saw me note the potential for a 100-point rally after the pullback we experienced at the end of the day yesterday. But, at this time, I am genuinely unsure which path the market is going to take. For now, 3880ES is our micro support, and if the market holds over that support and continues higher into tomorrow then we may be able to discount the patterns shown on the 5-minute SPX chart. It still leaves the two potential patterns on the ES chart. And, until we actually complete 5 waves up for wave 1 of [3], I cannot rule out the potential for wave [2] to take another loop lower, especially since we did not strike the standard target for a wave [2] yet.
The other point I want to make is that it is quite likely that wave 1 of [3] will make a higher high and likely even target as high as the 4100SPX region. Thereafter, I would expect it to come back down to the 3900-3950SPX region to prepare us for our next rally to 4300SPX+. So, as I have been saying, it is not likely that the market is set up yet to attack our next major higher targets this year. Therefore, while we may have some smaller degree set ups to trade in this structure, until we get better micro-clarity, I am going to maintain a bit more patience before I am willing to get very aggressive on the long side for wave 3 of [3].
5minES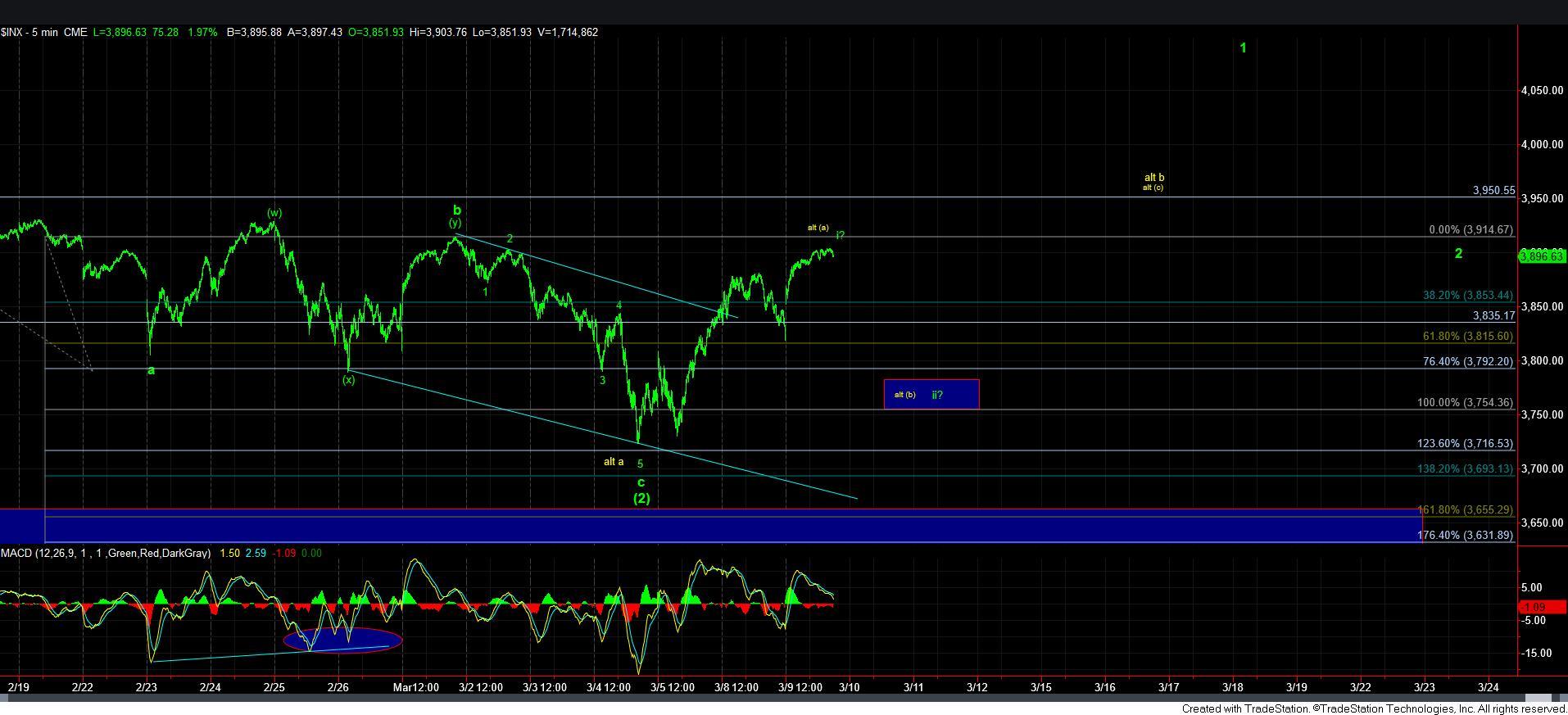 5minSPX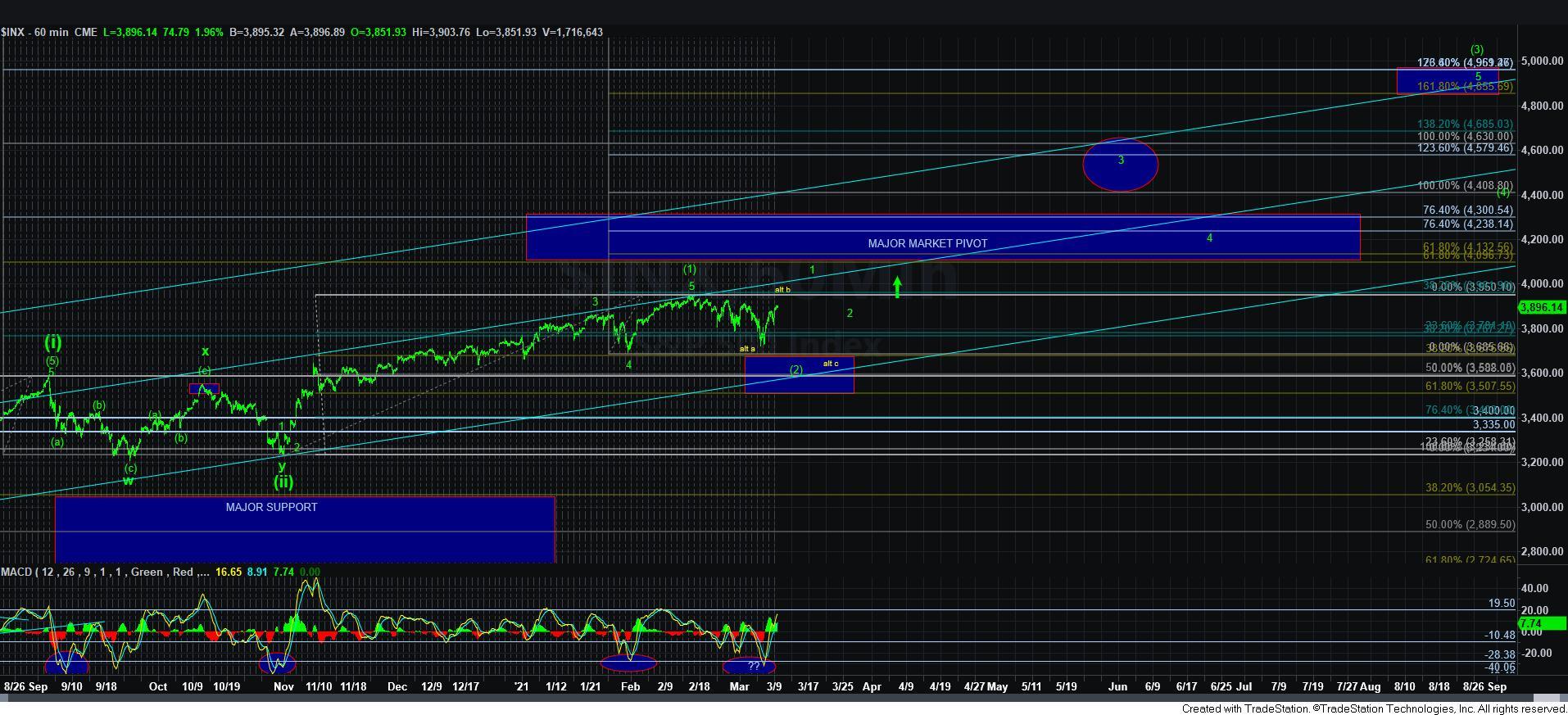 60minSPX