Mess-O-Waves - Market Analysis for Aug 31st, 2022
I think I am going to coin this new term, as it represents a region where there is no clearly distinguishable wave structure. And, this is what we have been dealing with over the last few days. The best I can come up with is that today's high was the top of a 4th wave, and we are trying to get to overlap the larger degree waves i and iv off the June low as the market seems to be stretching to get to the 3945SPX region.
In the meantime, I want to add a point of analysis. When I noted a "resistance" point, and the market spikes that resistance by a point or two and then reverses, that is NOT breaking resistance. That is resistance holding. A spike and reversal happens often, which is why I often note that I want to see a solid break or a sustained break of resistance.
Now, contrast this with an invalidation point, which is identified to the penny. For example, in silver, we invalidated the last rally being the initial wave 1 off the low when we broke the low.
This leaves us where we were yesterday: We still need a sustained break out over 4010SPX, with follow through over 4030 to tell us we are in the a/alt[b] rally. And, remember, it will not likely be a 5-wave structure, as it will likely take shape as an a-b-c. But, the action is surely exhibiting "bottoming" structure.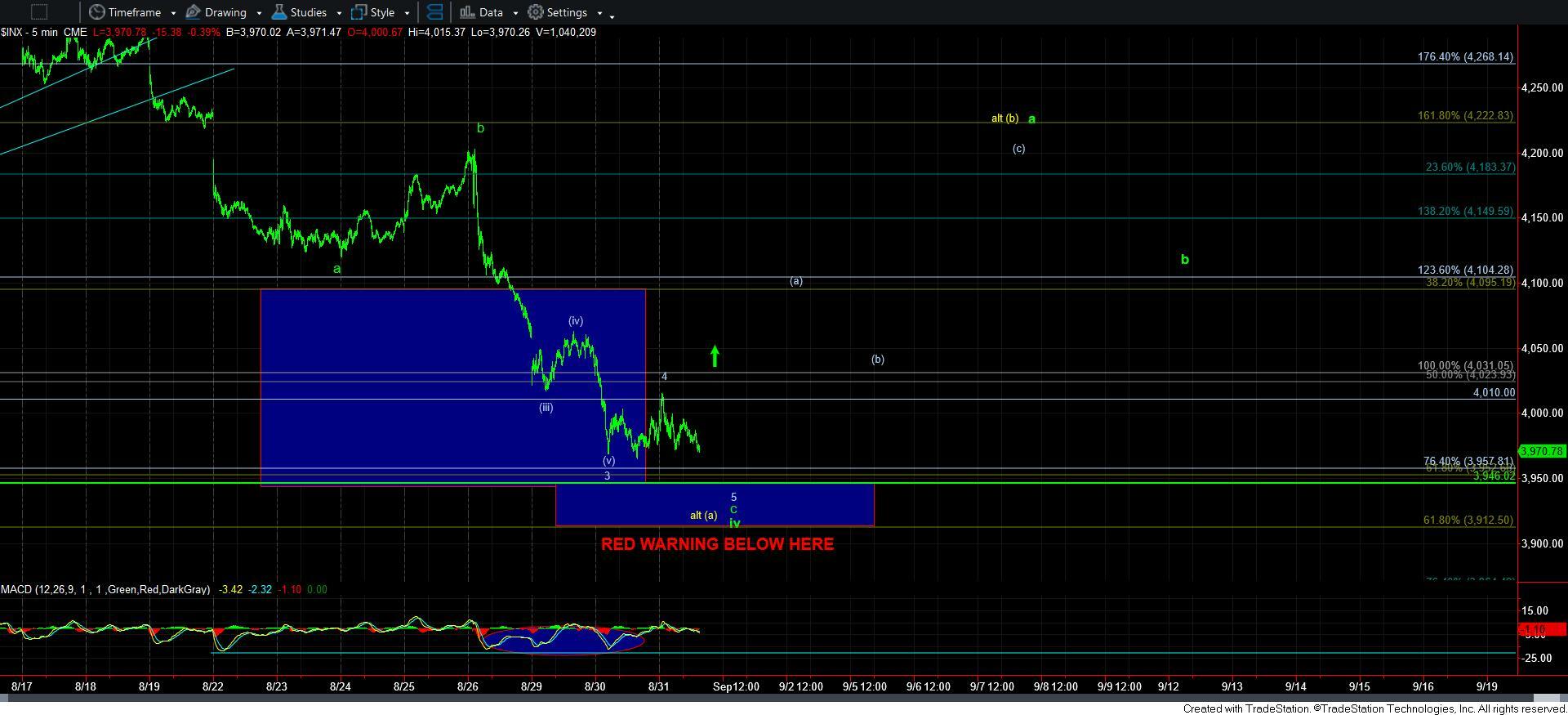 5minSPX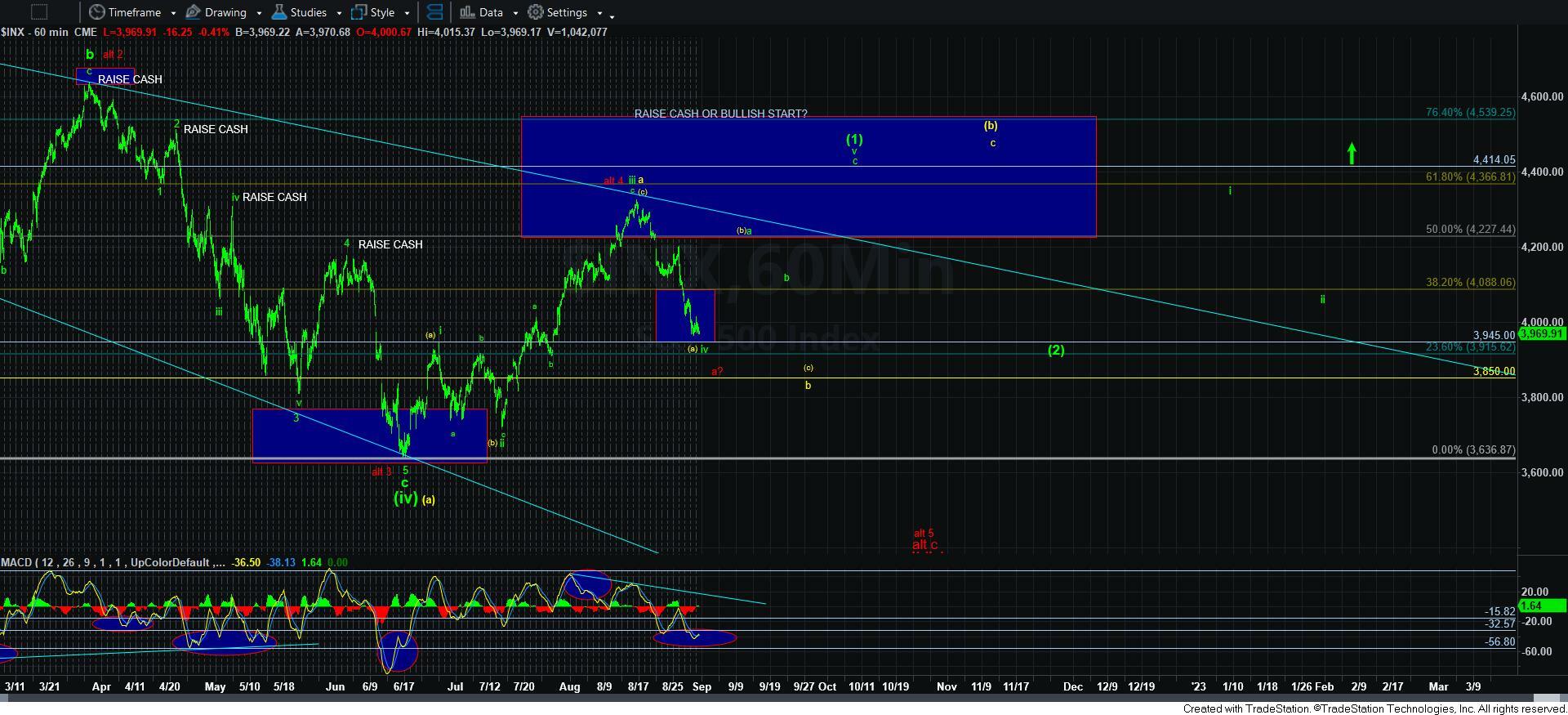 60minSPX