With the rally we experienced today, I know that everyone got excited that we are finally ready to break out over 2300SPX. But, there are a number of signs that suggest the market may still need further downside consolidation before we are ready.
As you can see on the attached 5 minute SPX chart, I have labeled the more immediate bullish scenario in yellow. While it certainly is possible that wave (ii) has completed, it will need to prove that to me with a break out over today's high. And, if it does, then we should be heading directly to 2313SPX quite quickly. But, until it does, I think we may still be setting up to push lower one more time in wave (ii).
I know many of you may be tempted to short this potential, but I don't make it a habit of shorting just as a 3rd wave may be starting up, no matter what degree. In fact, as long as the market is over 2245SPX, one should be looking at this market with bullish glasses.
So, while we may still see another drop to test as low as the 2245SPX region, as long as we remain over that level, I maintain a strong bullish bias, and we have a set up in place to take us over 2300SPX, on our way to at least 2330SPX.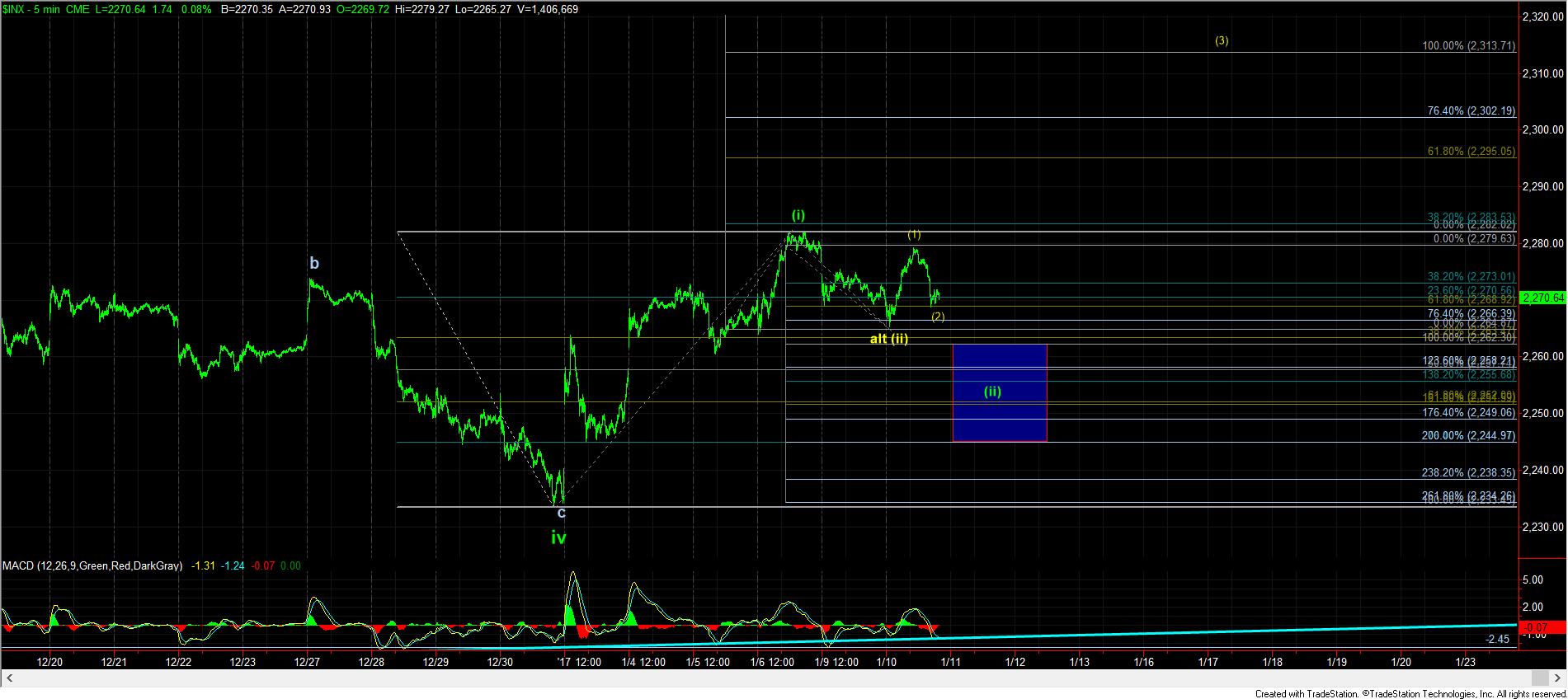 5minSPX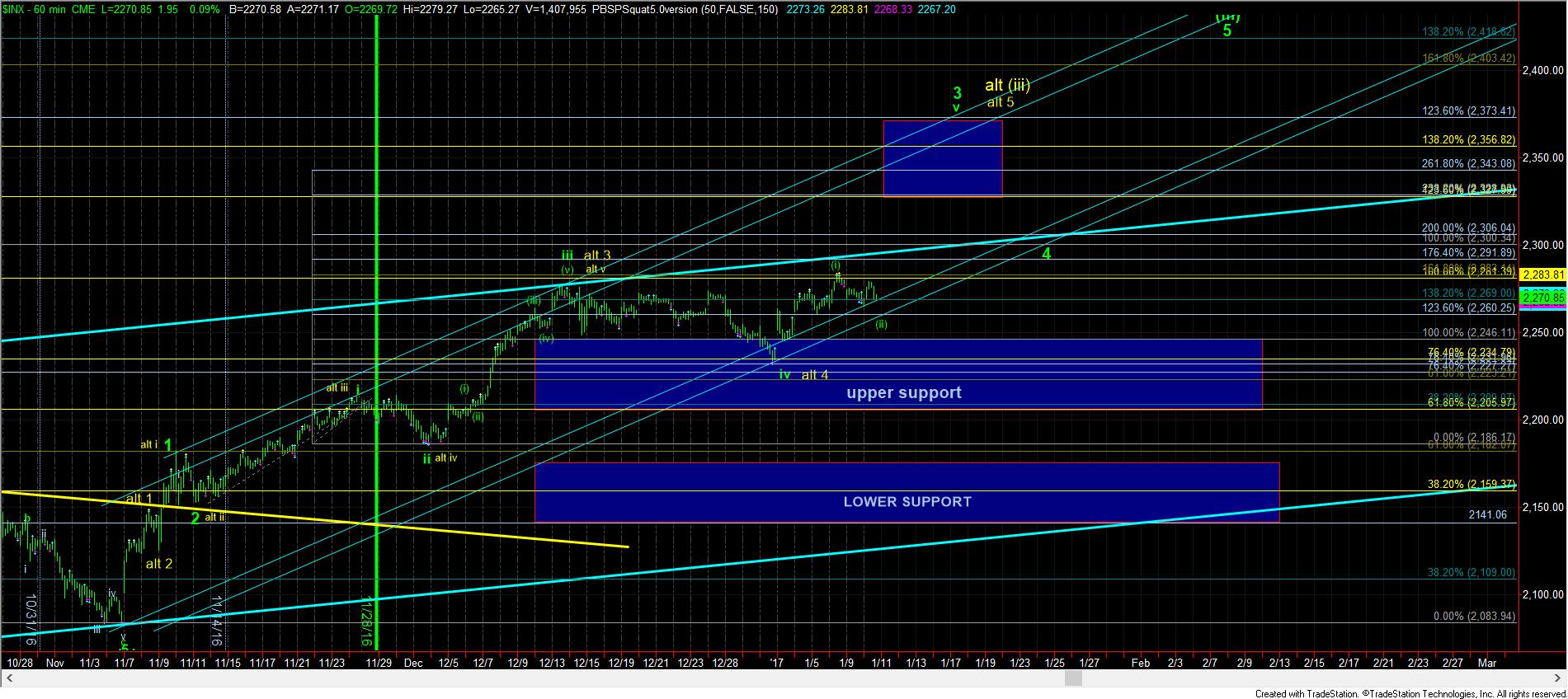 1turnchart