Markets Take a Breather WIth A Very Flat Day
Today we saw the market move in a relatively tight range with us now nearing the point at which we opened up the day. So with that, there is really not too much to add to what I had noted this morning.
My base case remains that we have bottomed in the wave 2 per the green count on the charts. The high that was struck yesterday would then count as either part of or all of the wave i of 3 with the current retrace today being part of wave ii of that wave 3.
If we have indeed topped in all of the wave i of 3 then that leaves support at the 3922-3872 zone and as long as we hold over that zone my base case will remain that we have bottomed in the wave 2 as shown in green at last week's low. We still would need to see confirmation of this bottom with a break over the 4013-4051 pivot zone to confirm a bottom, however. So until we can get through this zone we still can't fully rule out that this may still have a bit more consolidation before this is fully ready to breakout higher but again as long as we hold support I am leaning towards a bottom of the wave 2 being in place.
So overall very little has changed from what I laid out this morning and on Friday and although we do not quite have a confirmed bottom in place just yet we do still have fairly clear parameters to work with here at the moment.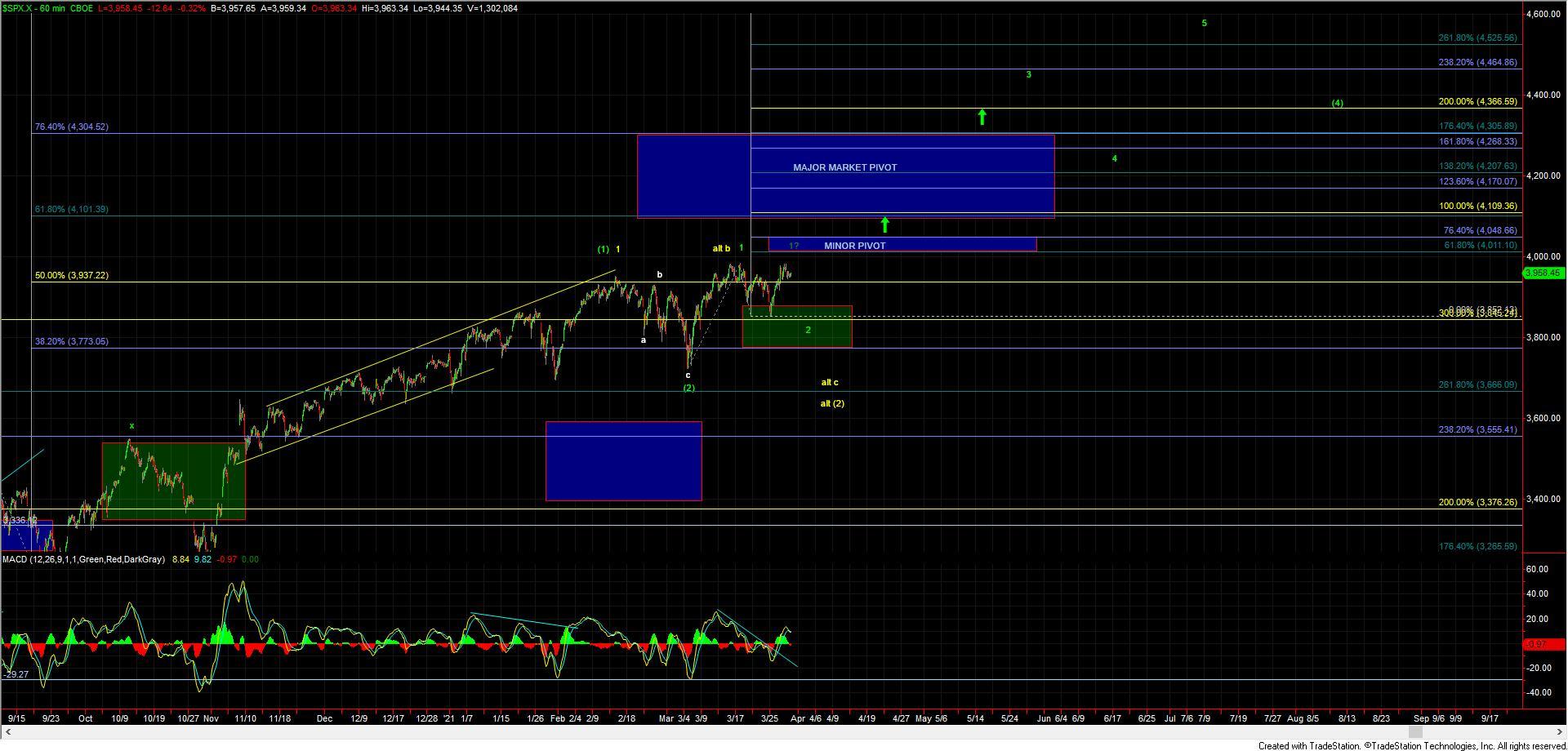 SPX 60m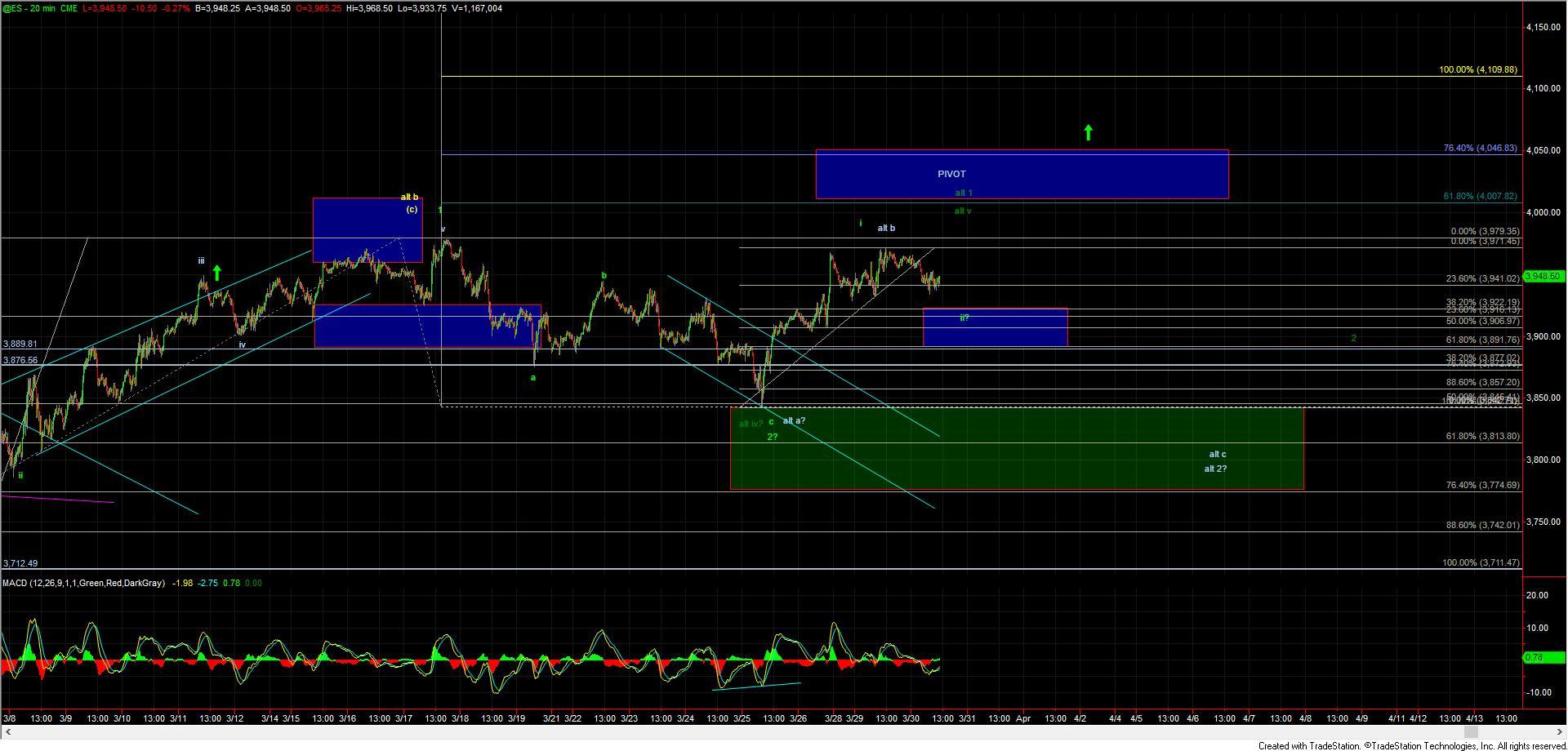 ES 20m