Markets Take A Day To Digest Their Gains
After seeing a strong day of gains yesterday the markets took a break and saw a relatively slow day while consolidating over support. So with that, there is not too much to add from a structural or count perspective to what was laid out yesterday. As both yesterday and again this morning with this move higher through resistance, it is looking more probable that we have indeed bottomed in all of the green wave 2 and headed higher for the wave iii of 3. I have moved up the micro support level to the 3827-3814 zone and moving back below this level would be an early signal that we may not be following through under the green path with further confirmation coming with a break of the 3772 level below.
The next overhead pivot remains in the 3851-3875 zone which represents the 61.8-76.4 ext of the wave 1 that began at the 3662 low. Further confirmation that wave 3 is indeed underway would then come with a break of the 3914 level at which point we should have a fairly clear path up towards the low to mid 4000s into the spring/summer of this year.
So while the market has yet to give us confirmation of a breakout from a price perspective the structure up off of the low is certainly signaling that the breakout is likely. With that and as long as we continue to hold over support I am simply viewing today's consolidation as a pause and chance for the market to digest some of the gains that it experienced yesterday.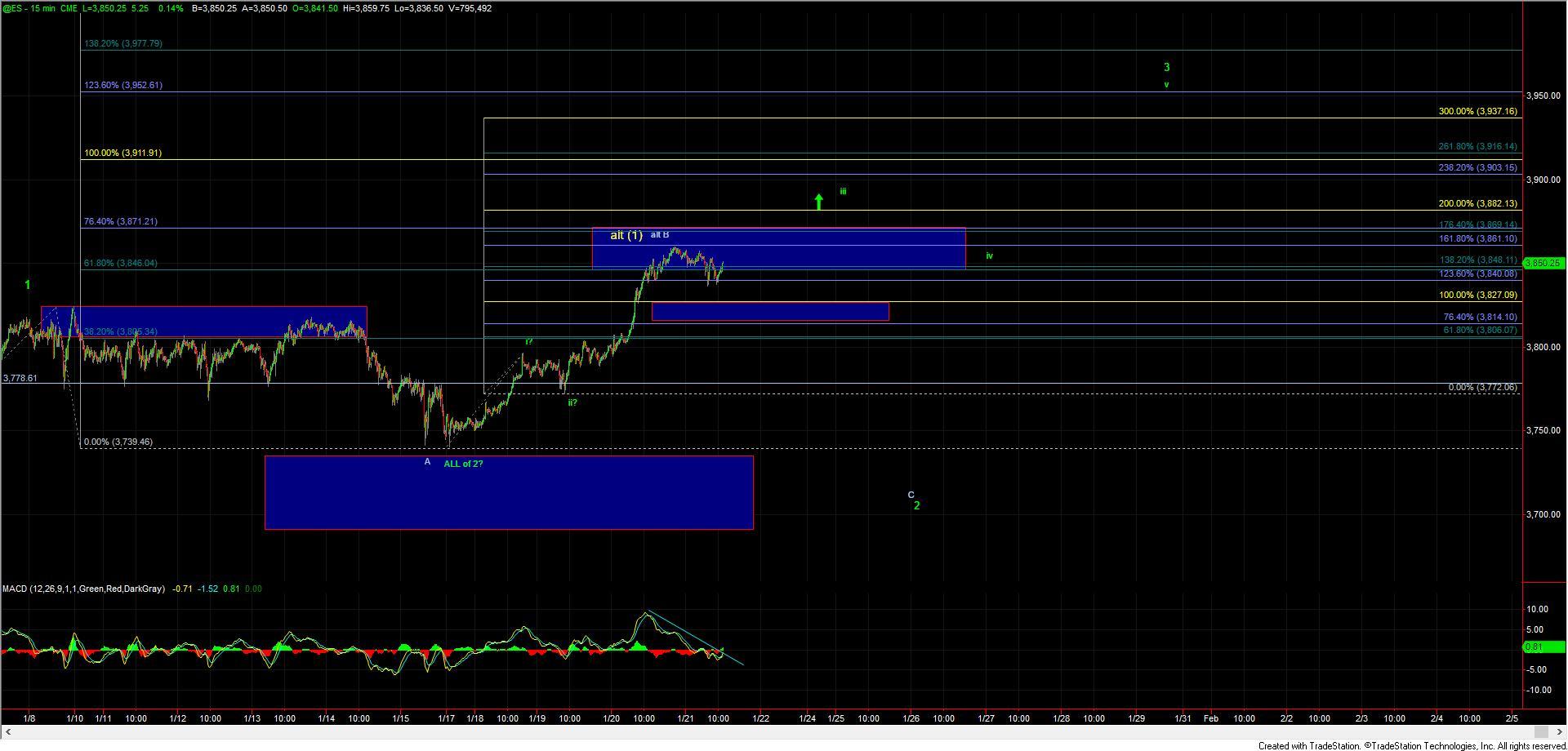 ES 15m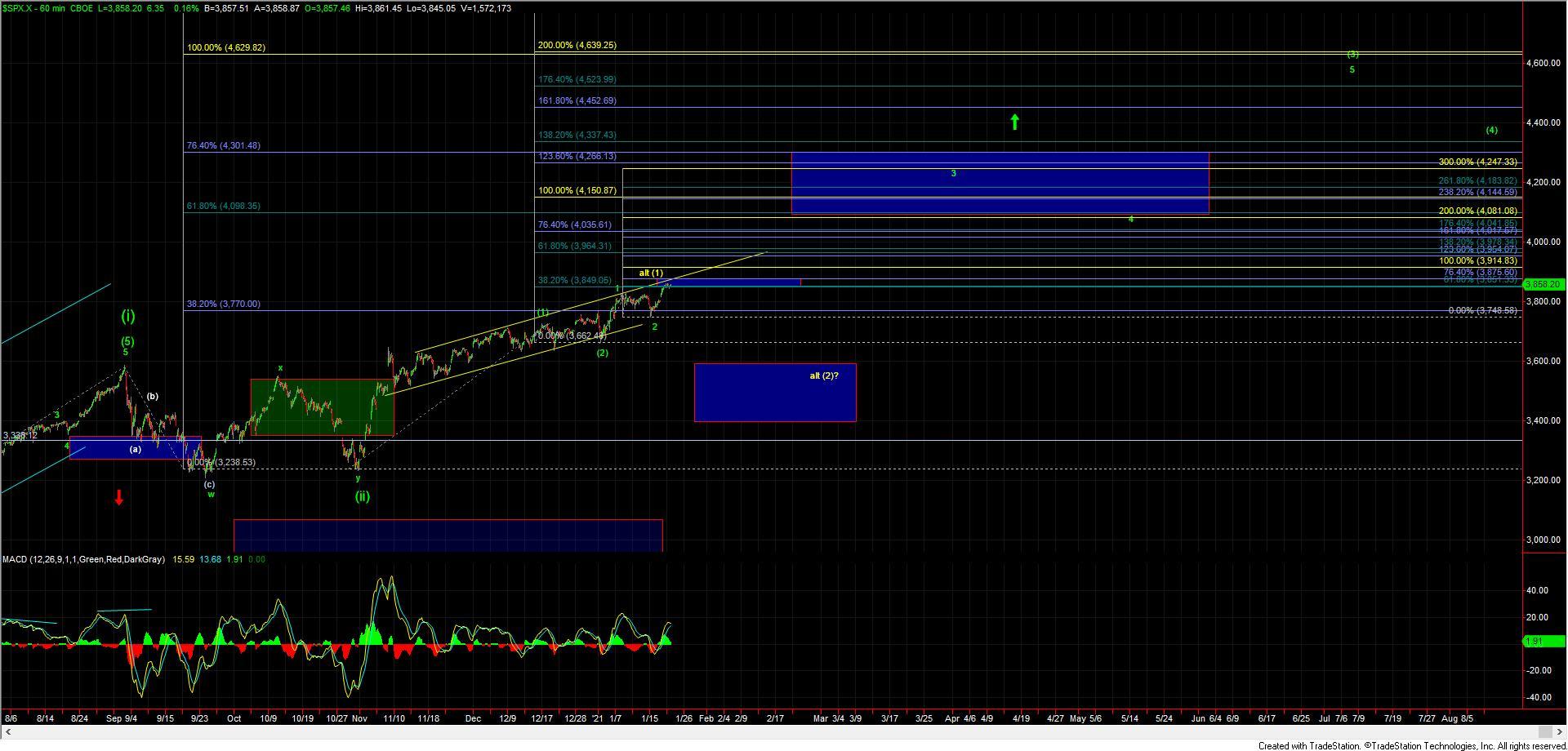 ES 60m