Markets Still Under Resistance Near The Highs
Today just before the regular session open we saw the ES spike higher and push into the 4442 resistance level that I had been watching for several days now. After touching that level we saw the ES pullback down off of that level. I am viewing this 4442 level as a fairly key upside pivot that should help determine whether the ES/SPX is ready to break directly higher in the hear of the micro wave (3) as shown on the ES chart or if we still need to see a bit deeper of a pullback into support for the wave c of (2).
Unfortunately, the action up into the highs is still not what I would consider a clean and constructive pattern to help give us guidance that this is ready to break directly higher and in fact, is still quite overlapping. So given this sloppy wave structure and the fact that we have yet to break through that 4442 resistance level I still have to remain a bit cautious as to the direct breakout potential and still allow for a pullback into the 4407-4380 support zone below. If we do indeed breakout higher through that 4442 level on the ES then I would still want to see further confirmation of a breakout occur with a break over the 4454 level which would then set up a move into the 4470 to 4525 to finish off this next leg up off of the 4363 low.
If the market does indeed turn lower and breaks under the 4380 level followed by a break under the 4364 low then it would be the initial indication that the market will see a deeper pullback into the later part of the summer before it is ready to push higher once again. This pullback could take the shape of a larger degree wave 4 that could see a retest of the 4200 area that was struck back in mid-July. For now however and as long as we hold over support I am still leaning towards the more immediately bullish path shown in green.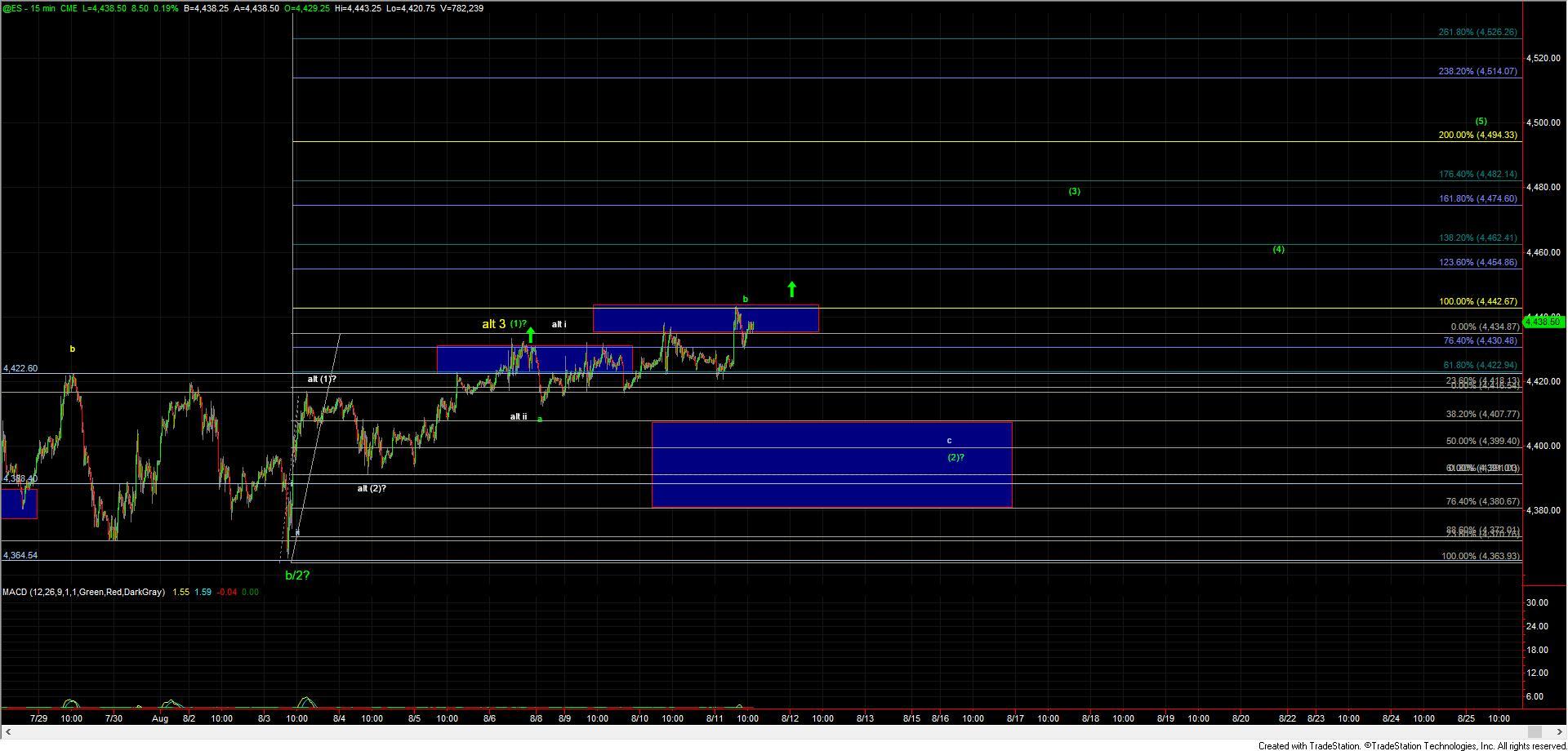 ES 15m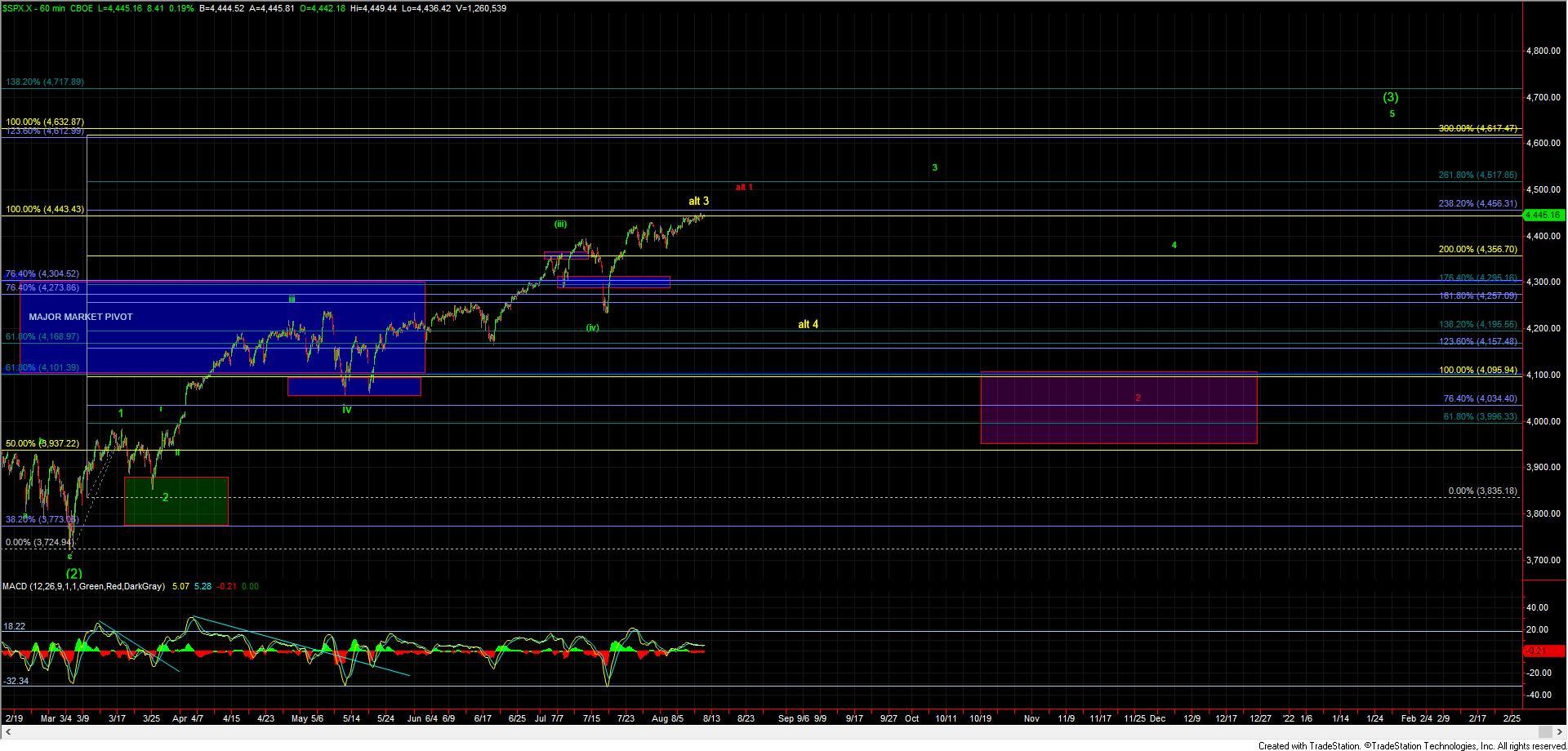 SPX 60m