Markets Still Holding Support Into The Holiday
Yesterday we saw the equity markets move lower and see a small bounce off of the lower end of the support levels that I wanted to see hold to keep the most immediately bullish counts alive. Today the markets opened slightly lower but did manage to still hold over support and have since pushed higher as we approach the close before the Thanksgiving holiday. While this price action is certainly supportive of my base case shown in green that we have bottomed in the wave (2) of larger wave iii we still have quite a bit of work to do before we can confirm that this is indeed the case. We therefore still have to be very much aware and keep the yellow path on the board as a viable alternative path.
For the bottom in case to remain viable at this point the ES will now need to hold over the 4655 low as we would be looking for the next leg up to form another five-wave move up off of the lows. We would then need to see a push up through the 4717-4733 zone as this is the next key overhead pivot on the smaller timeframes. This should then be followed up with a break over the 4739 high and then through the 4758 level overhead.
Should we break below the 4655 level before breaking out higher then it would signal that we are more likely going to see another push lower as part of the yellow wave iv. Further confirmation that we are moving lower in that yellow count would then come with a break under the 4649 level and then finally with a move back under the 4625 low. Support for that yellow wave iv would then come in at the 4568-4515 zone as shown on the SPX chart and as long as we held that level under the yellow count the bullish path off of the October lows remains very much intact.
So while we still do need a bit more price upward price action to confirm that a bottom is indeed in place based on what I a seeing across all of the equity charts as well as the VXX I am still going to give the benefit of the doubt to the more immediately bullish green path. We also still have fairly clear parameters to work with over the course of the next several days and as I noted yesterday I think we will have an answer quite soon as to which path this is going to take within the next couple of trading sessions.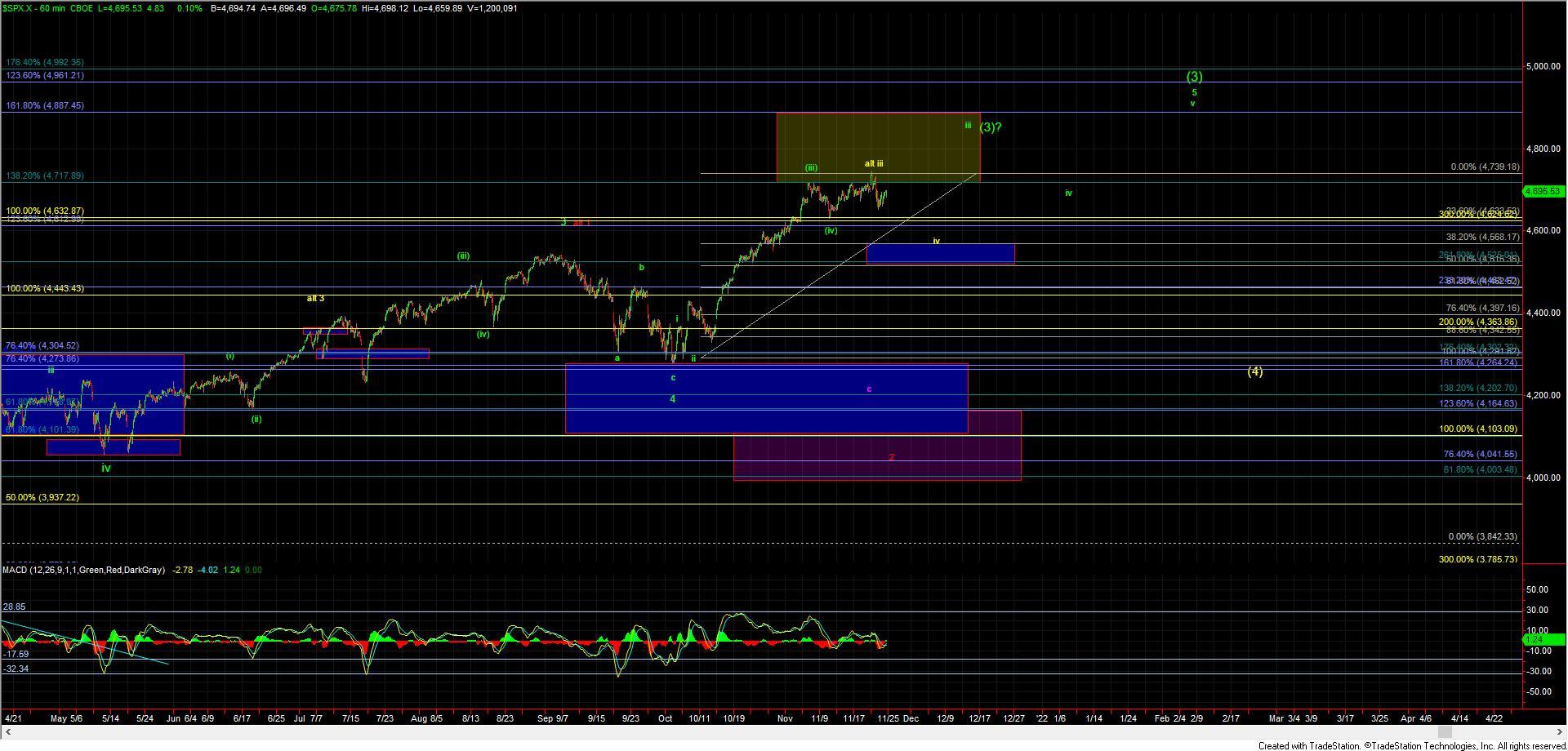 SPX 112411 60m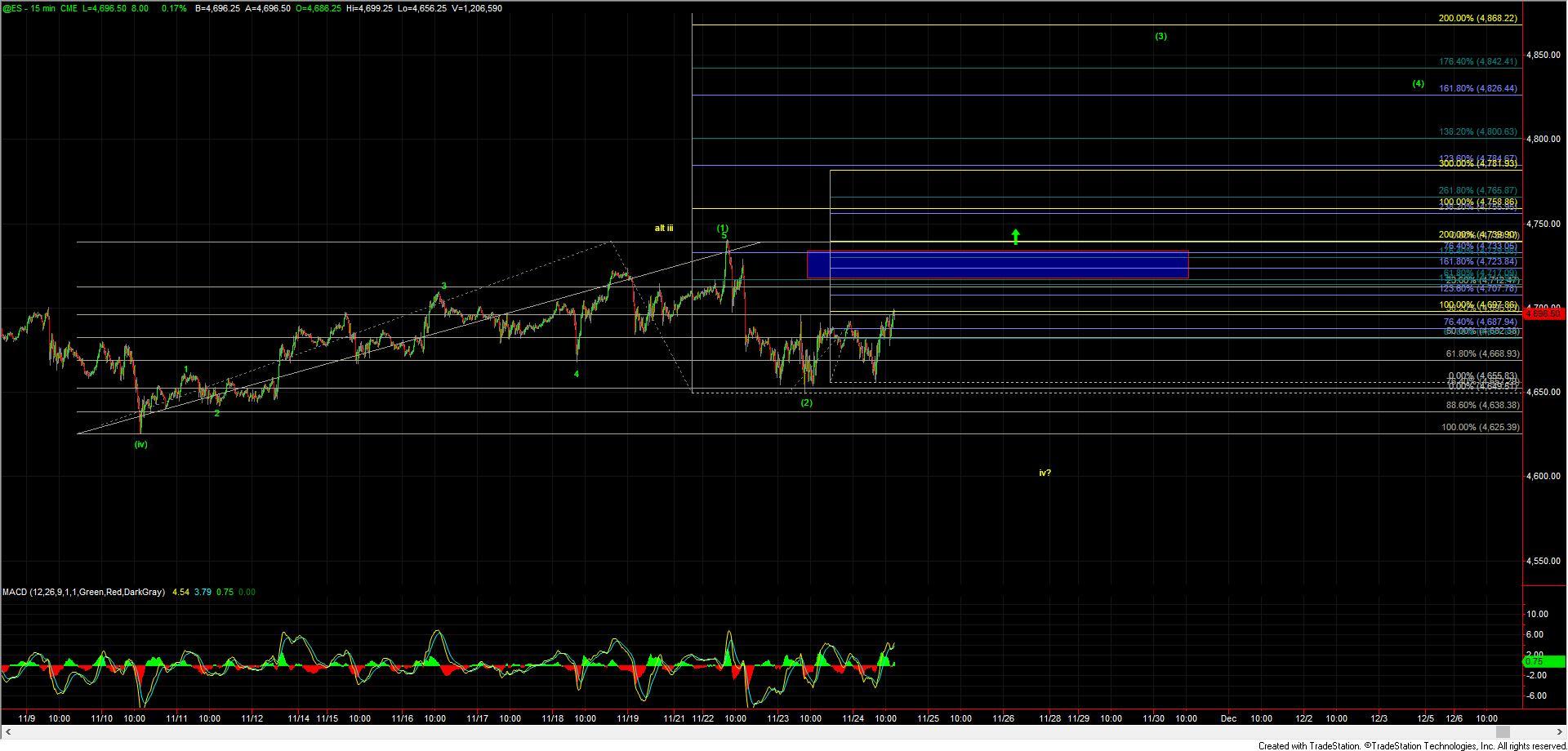 ES 112412 15m