Markets Still Consolidating Under Resistance
The SPX/ES has gone nowhere the entire week as we are trading flat once again today as we approach the close and we have been trading in a fairly tight range all week. So with that my analysis remains for the most part unchanged from what I noted yesterday on the ES/SPX. That analysis remains that this still would look best with a deeper pullback for a wave (2) which ideally should hold in the 4142-4071 zone. So I reiterate that while deeper pullback in the near term still remains the base case the overall and larger degree pattern is still quite bullish here as long as we can hold that 4142-4071 support zone.
The Russell 2000 did continue to push higher today and is nearing key micro pivots on multiple degrees. So while I still can certainly make the case for a bit of a dip on the Russell 2000 which could consider with the dip in the SPX the action on the RUT overall is also quite supportive of the overall bullish case for the equity markets.
If the Russell 2000 does not see a pullback but rather does make a direct breakout higher then it still is certainly plausible that the SPX/ES can follow along. I would however still need to see the ES break over the 4216 level to give us an initial signal that it is indeed attempting to take a more direct path higher in a wave (iii)/(c) which I am showing in white on the chart. Moving back below the 4175 low on the ES, however, should give us further confirmation that the pullback per the primary green path is indeed underway.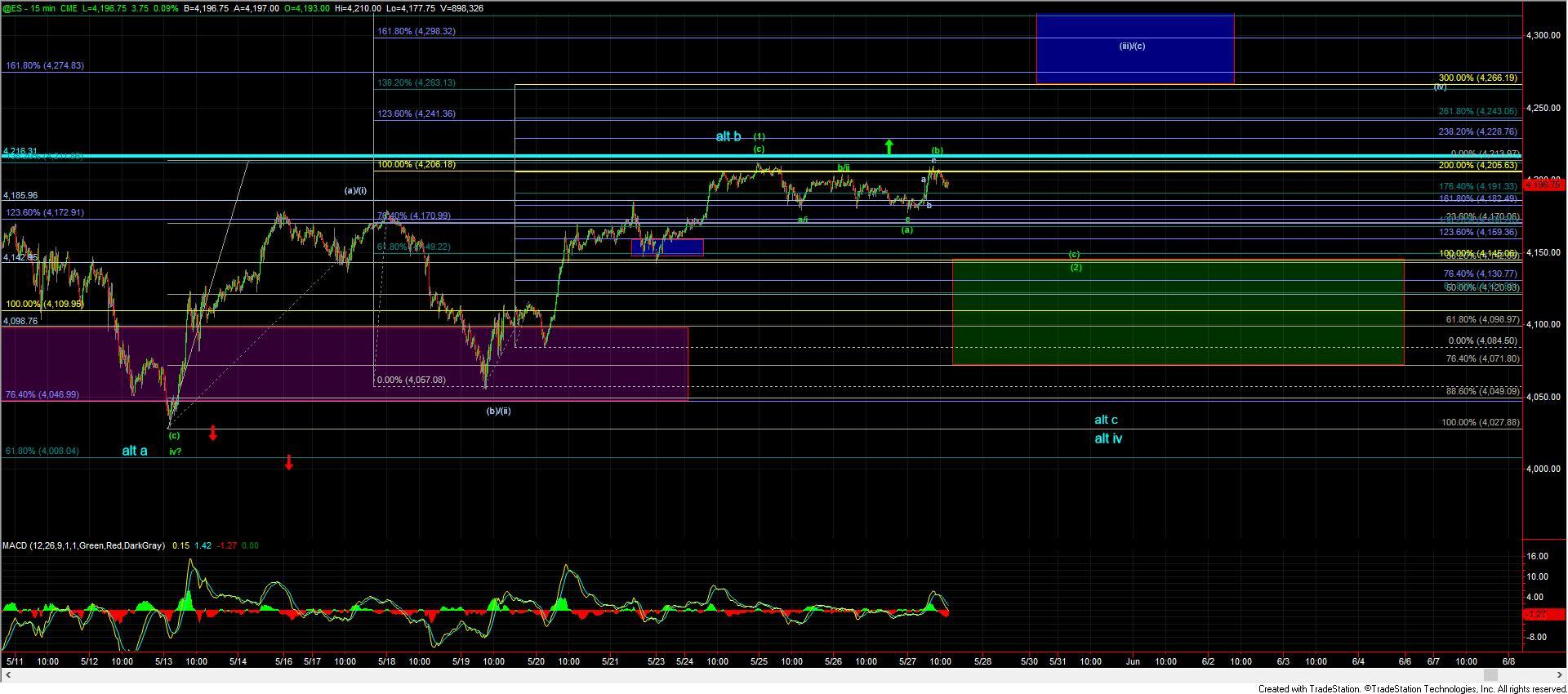 ES 15m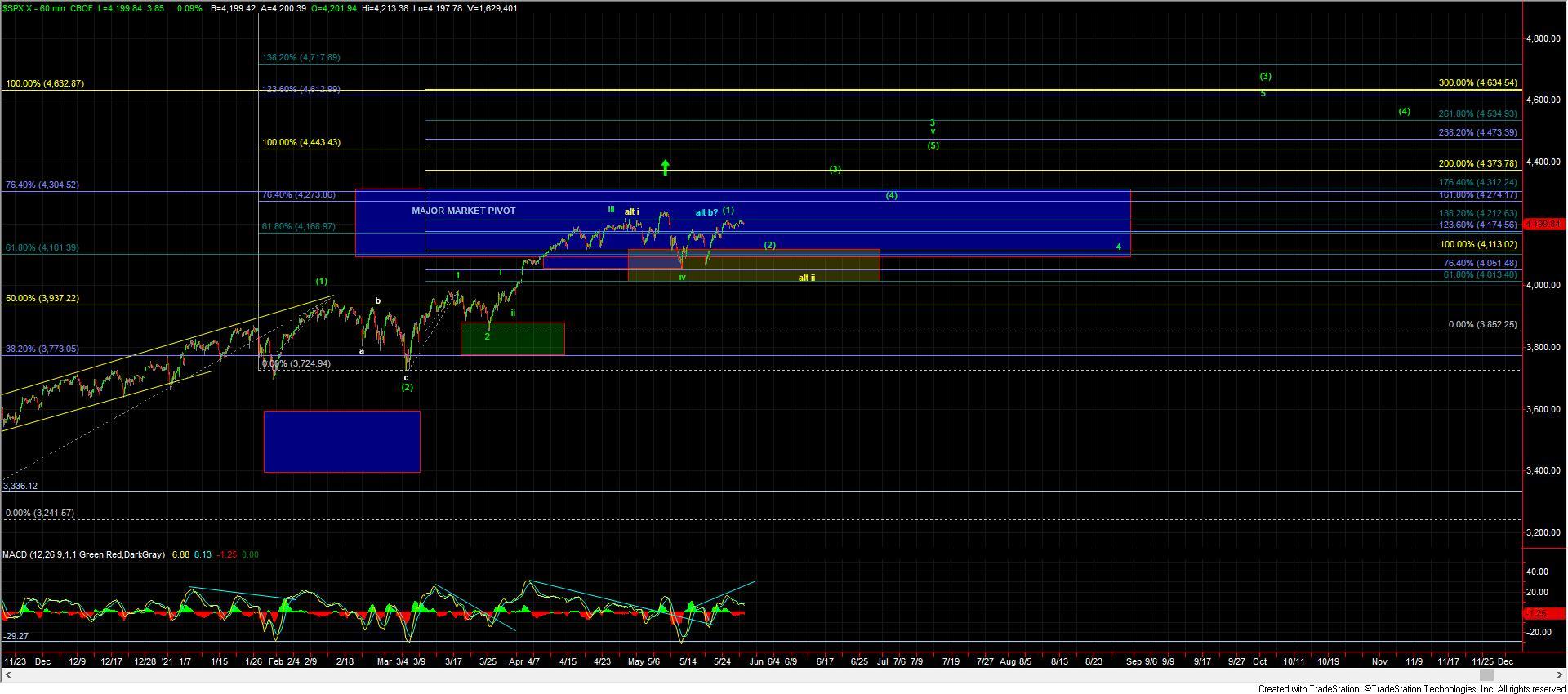 SPX 60m