Markets See No Change Post Fed "News"
Today we spent a lot of time in anticipation of the Fed announcement. This anticipation saw the market grind sideways all day up into the announcement time. After all of that anticipation, we finally received the news that the Fed would leave rates unchanged at 2pm Eastern. The market reaction to this news was very muted. We saw a very small spike up in the SPX which quickly faded and left us right back where we had been trading for most of the day.
The key support levels for the SPX remain at the 2893-2871 zone and as noted previously as long as that zone holds then the bulls are still in control in the near term. Near term targets under this immediately bullish case remain in the 2965-2990 zone. Alternatively should the 2893-2871 support zone break then we still have a setup in place for the market to see a significant decline over the coming weeks and months. Otherwise, there really nothing new to report today as the Fed "news" simply ended up being quite a dud of an event.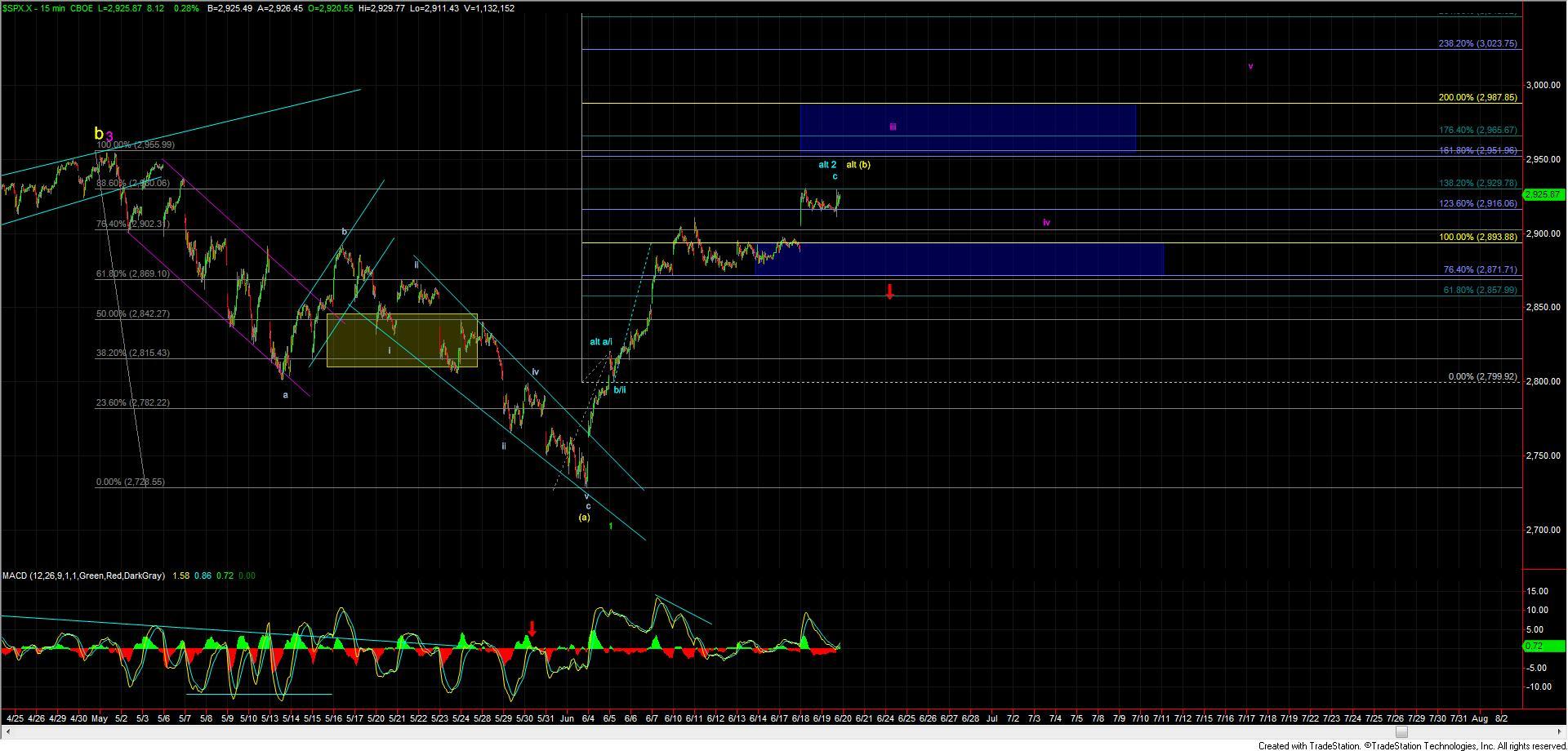 SPX 15m