Markets Provide Early Signal Of A Top But Still Has Some Support Left Below
Today the market opened higher but was holding well within the target/resistance zone that we had been laying out for several weeks. We also were tracing out a very overlapping and sloppy pattern up off of the 7/20 low which was still supportive of that move forming an ending diagonal up off of that low. Since the high today we have moved down sharply off of that high and have retraced almost the entire move from that low at the 4526 level.
This sharp move down confirms that we did indeed trace out an ED off of the 7/20 low as a sharp reversal back towards the origination point is what we typically see when an ED ends. So with the full pattern into today's high and sharp reversal lower we do have initial confirmation that we have indeed put in a local top but we still have a bit more work to do to give us confirmation that we have formed a larger degree top and the structure and support levels as we have been laying out will give us further guidance as to which count we are following as we continue to move lower.
As we have been noting the past updates we need a full five down off of the highs to give us initial confirmation that we have topped in the green wave b. I do think it would look better with a proper fourth and fifth down off of the highs to give us better confirmation of a full five down. If we can get that and then a corrective retrace higher followed by a break below the low for that five-wave move then we will have the door open for the green wave b top to be in place.
From there I still am going to view the 4512-4462 zone as key upper support and we still need to take that zone out to give us further confirmation that we have indeed put in a larger degree top. So while this is certainly a good start there are still several ways that this can still take us back up to new highs before confirming a top. So caution is still warranted in this region but we do still have fairly clear parameters laid out which should help continue to guide us through the market in the coming days and weeks.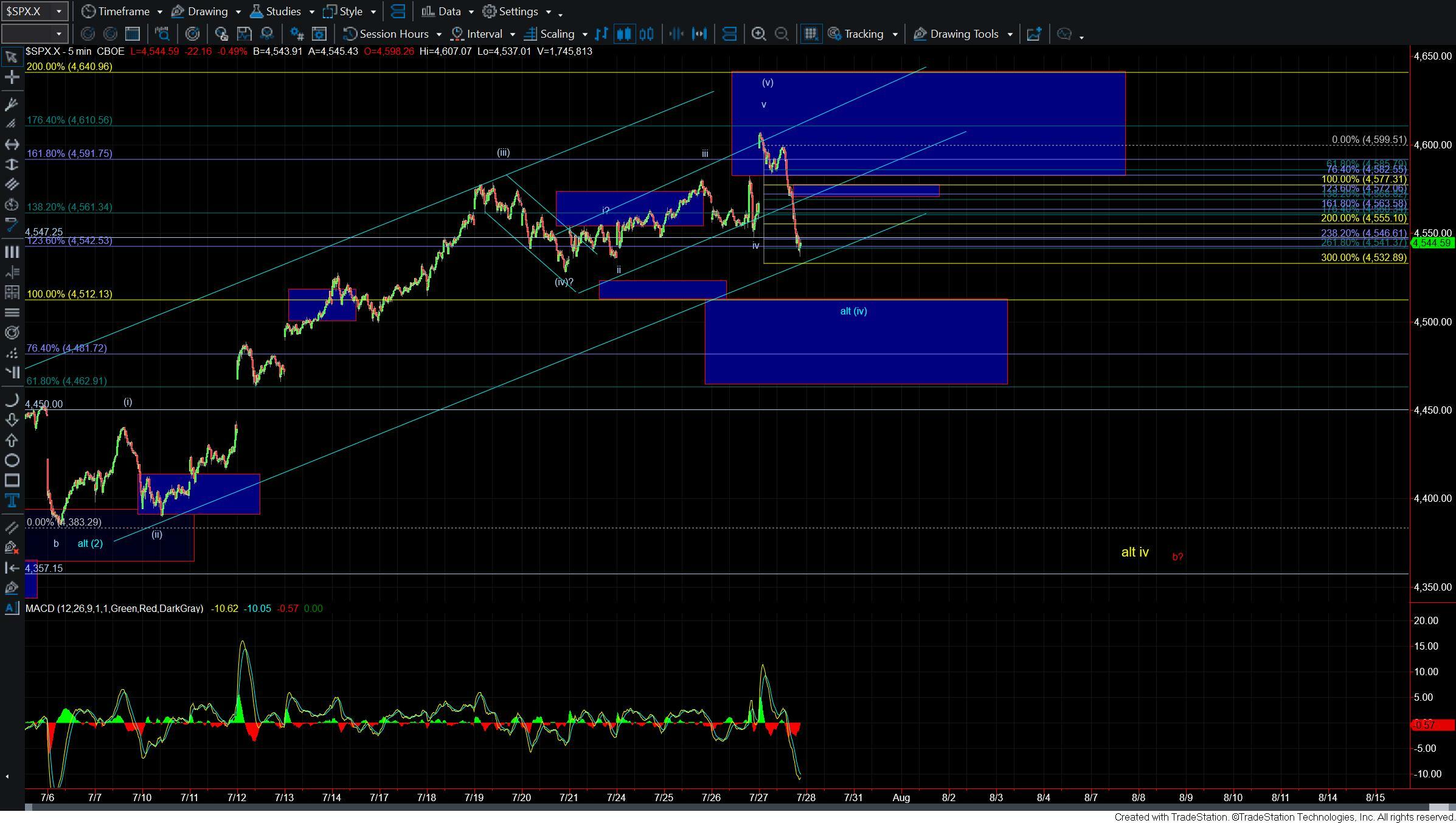 SPX 5m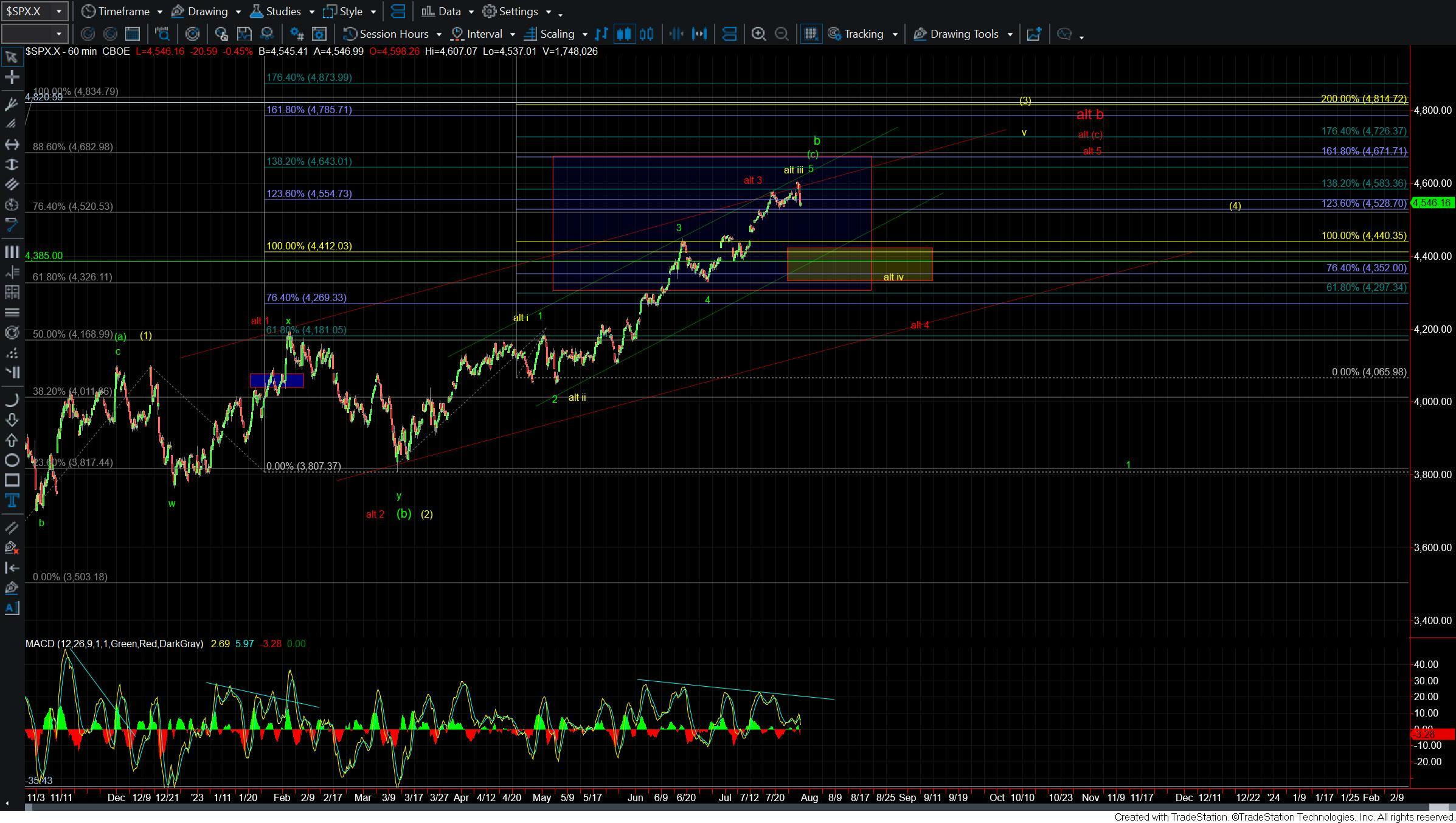 SPX 60m