Markets Holding Support For Now
The ES has done an excellent job of hitting the lower end of our micro support level almost on the nose today before turning higher here into the close thus still following the green path as laid out on the charts. If we have indeed bottomed in the green wave iv from here we should see a full five up and/or a break of the 3735 level to give us an initial signal that we have indeed struck a bottom in that wave iv and are on our way to the wave v of (iii) overhead. If we fail to hold the 3714 level and then break under the 3711 level below it would still very much leave the door open to see a deeper retrace per that yellow wave (c) of (2) back below the 3596 low.
The other index that I have been watching closely today is the Russel 2000 and while the ES did a good job of holding over the ideal support level for its potential micro wave iv the RUT did give us a poke under its ideal support for its micro wave ii as shown in green on this chart. As I have been noting in the room today if we see a sustained break of that support tat the 1955 level it will open the door for the RUT to see a bit more of a deeper drop into the larger wave (iv) support below which I have laid out in white and comes in at the 1896-1820 zone. So with that, I am going to view the low of the day on the Russell 2000 as a fairly key pivot which should tell us whether we are going to see an immediate turn up from here and give us five up per that green path or if we will see a deeper retrace into that wave ((iv)) support zone as noted above.
So while today may have been a bit of a nail-biter in the end all of the markets did manage to hold their respective support levels and until those levels are broken the near-term pressure will continue to remain up.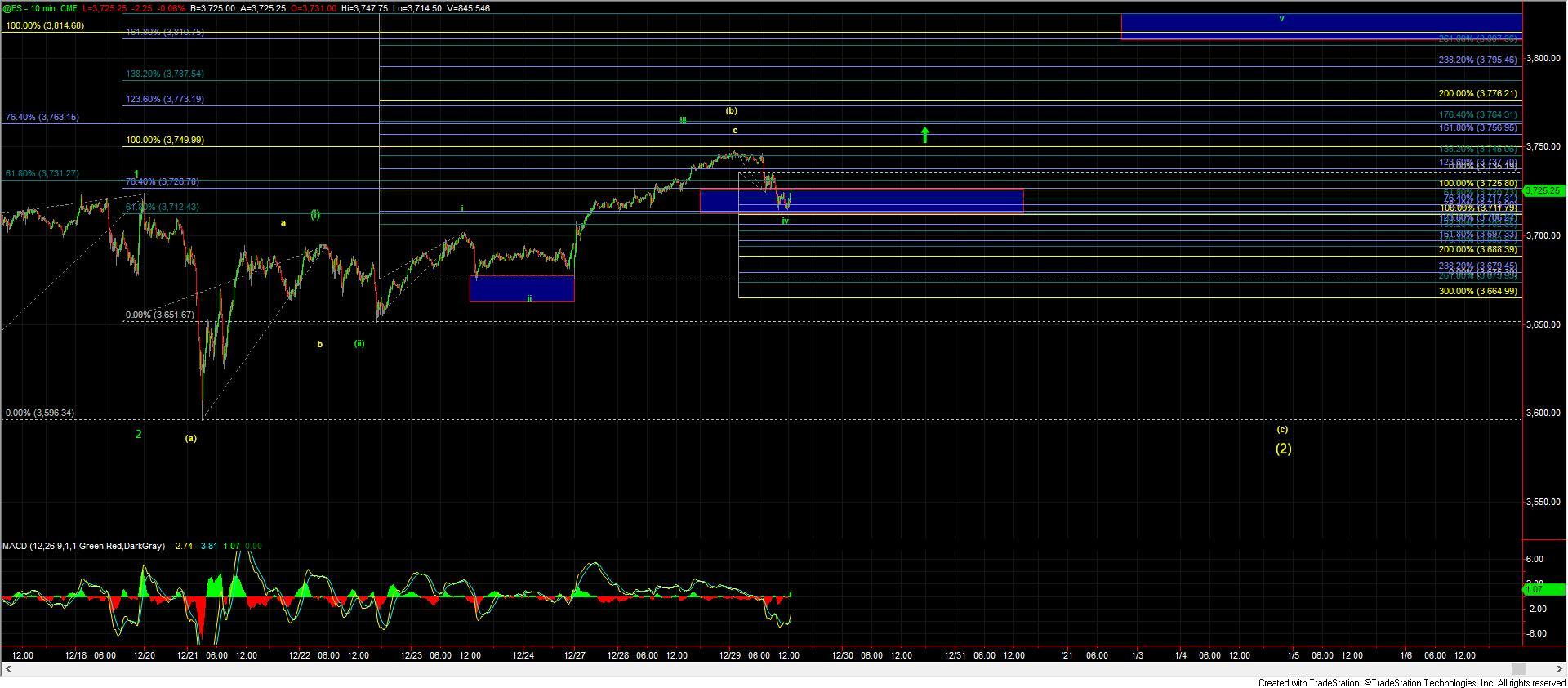 ES 10m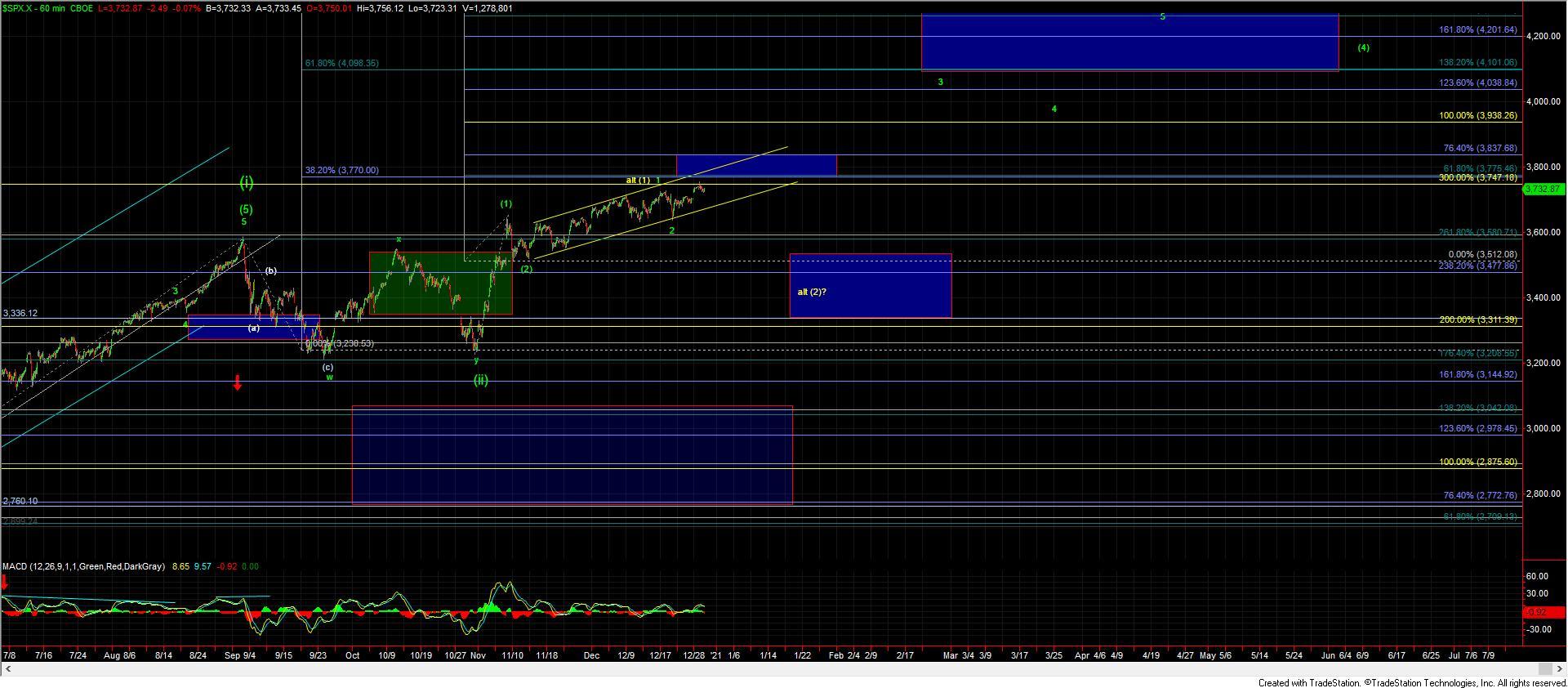 SPX 60m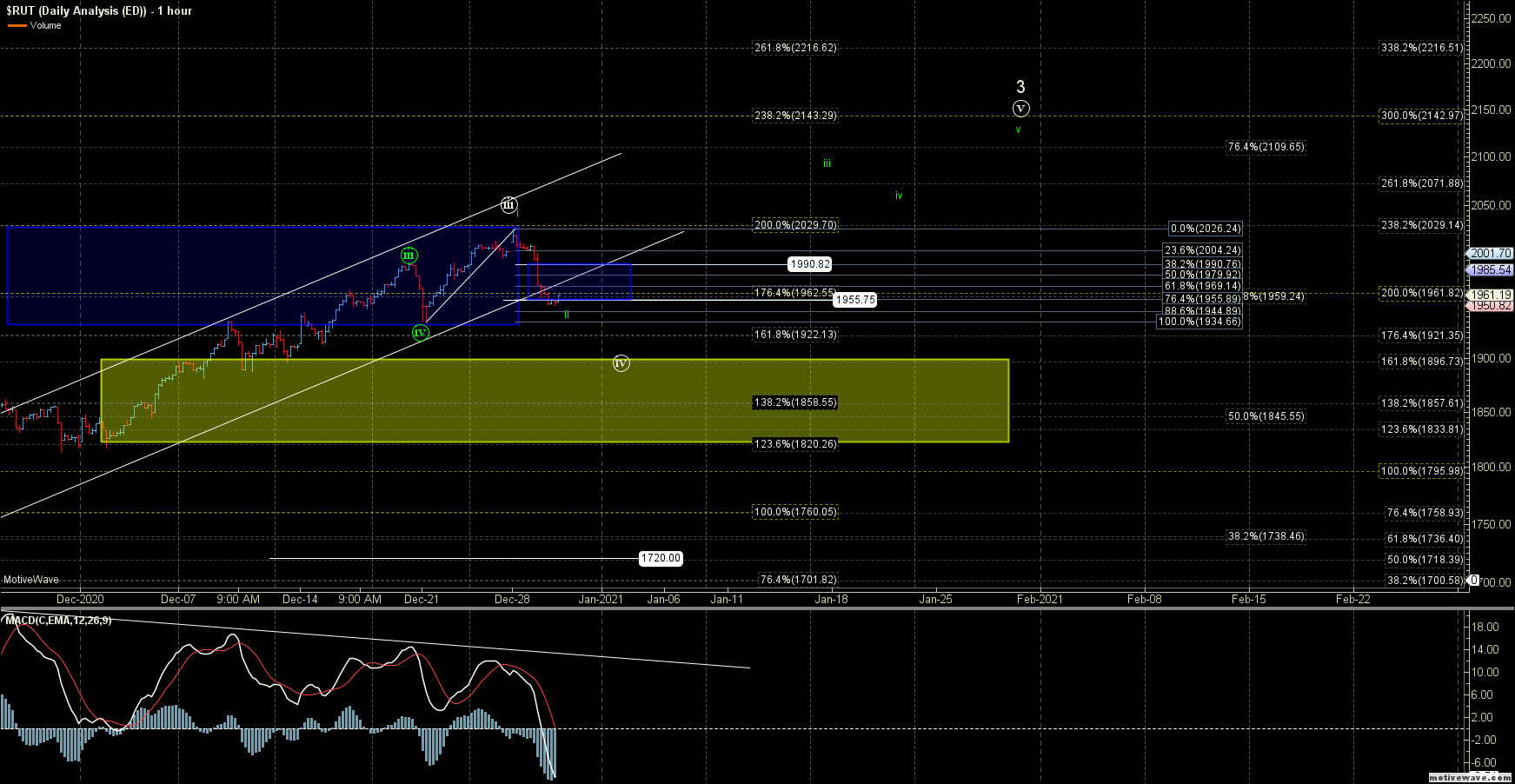 $RUT (1 hour)