Markets Are Holding Support But Still Sitting Under Key Micro Resistance
The markets have not really done too much from either a price perspective or a pattern perspective since the close yesterday. We are still holding the same general pattern that we were watching yesterday and we are in the same general price range where we were at the close yesterday. So with that, I still do not have what I would consider a very clean pattern up off of the lows and as I noted yesterday there is a bit of a discrepancy between the counts on the SPX and the ES charts. So this is still leaving a number of possible paths forward on the very micro count but I am able to lay out some parameters which should help give us some guidance to help narrow down some of these paths as we move into next week. I am also going to be keeping a fairly close eye on the larger degree resistance levels overhead as this should also help give us some additional guidance as the smaller degree pattern is still quite sloppy here.
As I noted yesterday it is possible to count the SPX as having five up into the high that was struck yesterday. With that being said I have a very hard time getting the same count on the ES or RTY or in the Volatility markets. Each of those other charts is more suggestive that we are dealing with a more immediately bullish series of nested 1-2s up off of the lows. So while I will allow for the SPX and ES to be topping in a wave (1)/(a) still needing a deeper pullback for wave (2)/(b) my base case is that we are in a more immediately bullish nested i-ii (i)-(ii) up off of the lows as I am showing on the ES chart. For this path to remain valid we should hold over the 3750 level on the ES and then see a strong break back over the 3800 followed by a move over the 3840 level. This would then open the door to seeing a more direct path up towards the 3896-3953 zone which should get us up over our larger degree resistance zone at the 3925 level.
I do want to reiterate that the price action that I am seeing in the Volatility markets is still very much supportive of the equity markets having already found a bottom or being very close to a bottom. As noted previously however we do still need to get this through the next resistance levels overhead as noted to give us further confirmation that a bottom is indeed in place. So while this has certainly been a very difficult market to trade patients and waiting on the proper setup will remain key here until the market breaks out over resistance thus giving us the next level of confirmation that a bottom is indeed in place.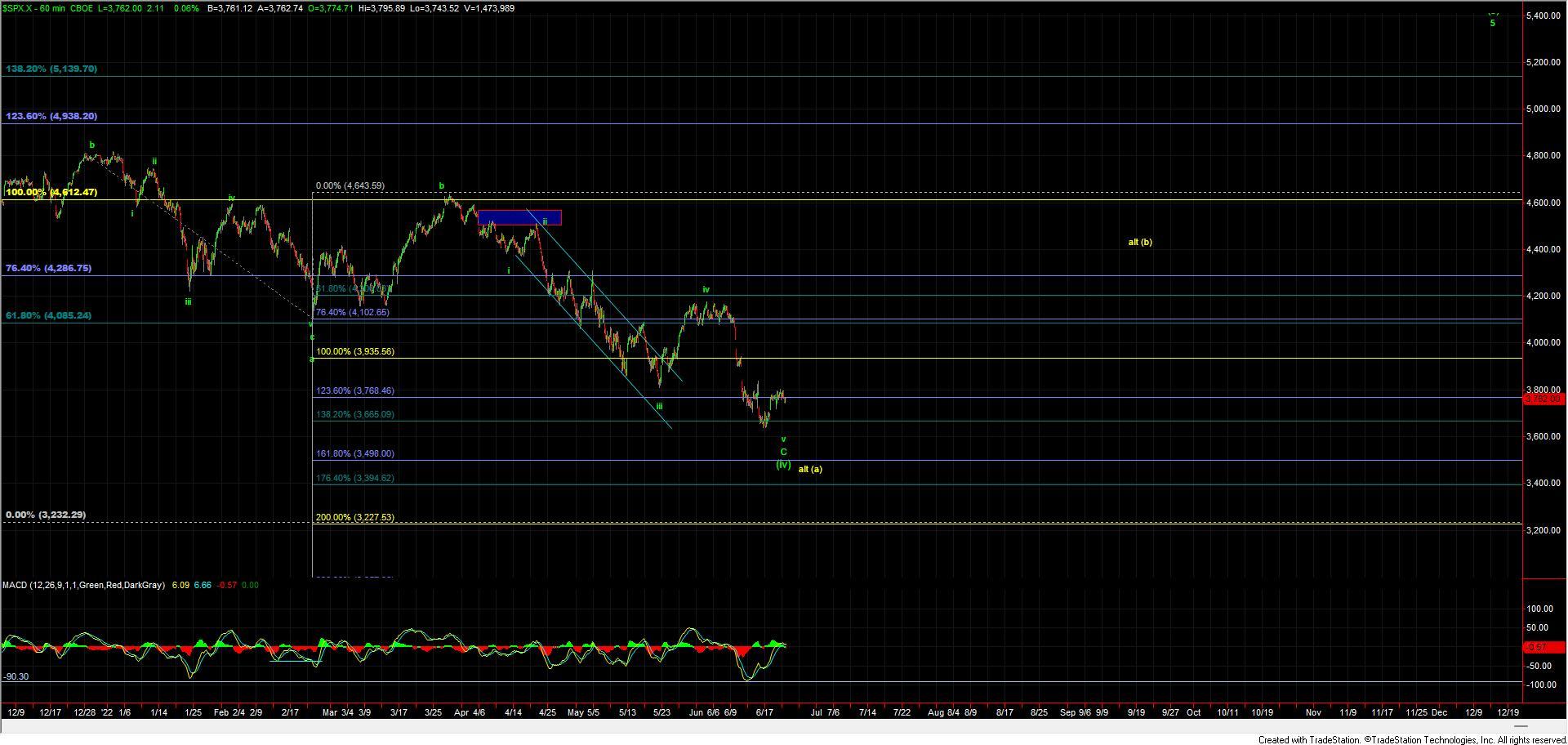 SPX 62311 60m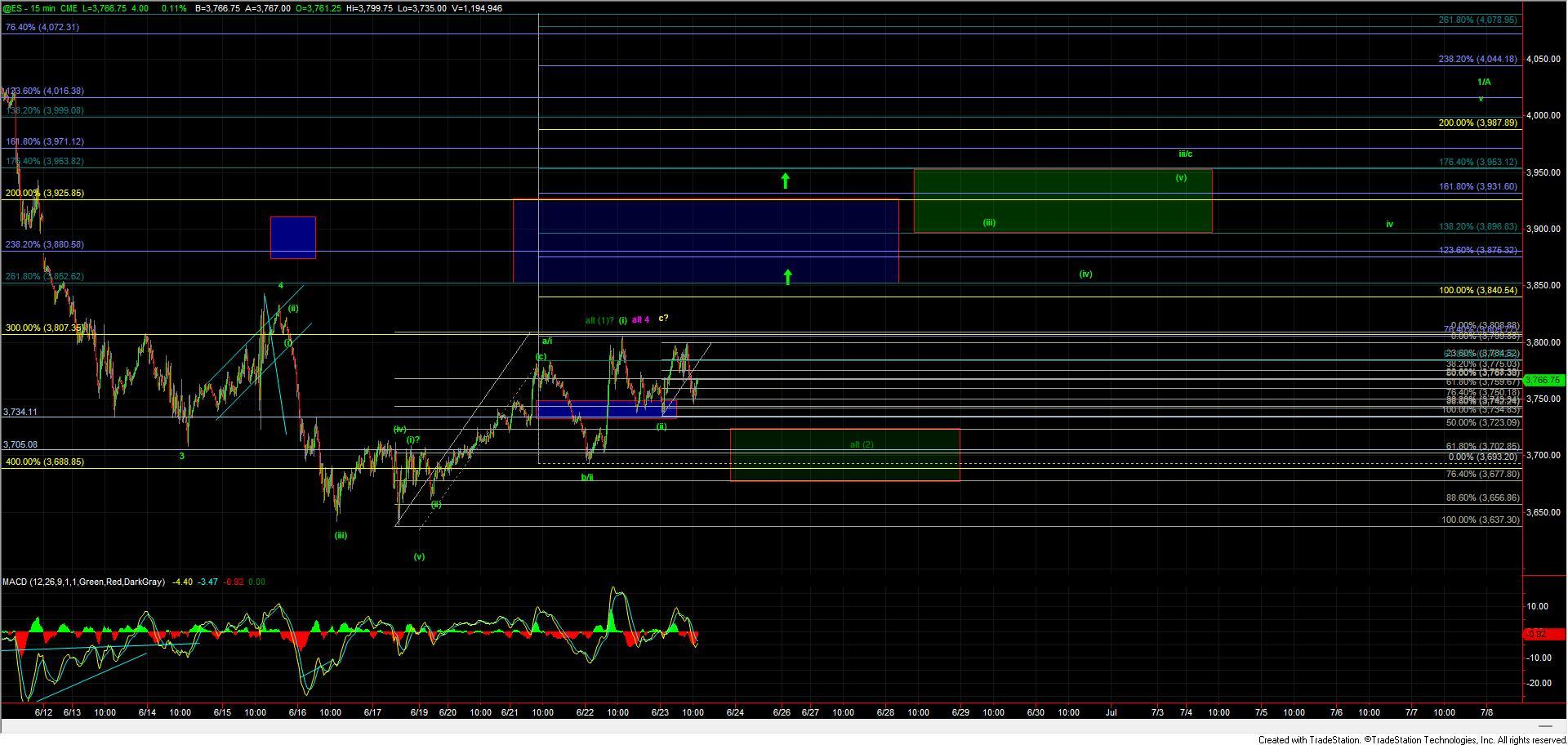 ES 62311 15m