Market Will Rally – But Question Is From Where?
As I have been warning for some time now, the market has now moved into a very treacherous structure, at least until we have the a-wave to the downside completed.
With today's drop – which was outlined in yesterday's market update -- the market has certainly tried to head down below 2700 on the S&P 500 (SPX) to complete the a-wave, with a minimum target in the 2640 SPX region. And, as we were expecting a rally back up near the lows of today to set up the next decline phase, the market has now moved back up to the upper part of resistance.
The main issue that I see as I write this update is that the rally off today's low can now be considered a 5 wave structure off the lows. That opens the door to the low today being an expanded b-wave in the larger (b) wave, which would then take us back up to at least the 2820 SPX region again. And should we break out through this resistance, and follow through over 2760 ES, that becomes a very real scenario, despite how ugly it may look or even feel.
While the ideal count still has us below resistance, and potentially pointing down to the 2640 SPX region in the coming week, the fact that we have 5 waves up off today's low has certainly placed a big dent in the probabilities of heading lower directly.
Personally, I viewed a drop into the mid to low 2600's as a great opportunity for a long trade, but in the middle of this region right now, I don't see a "safe" trade to make.
So, the question really will be answered by how the market drops next. IF clearly corrective, and then we take out resistance through 2760, then we are likely heading back up to 2820-40SPX and will have to again grapple with the blue vs. the green count.
However, if the market can continue down to lower levels tomorrow, then we may see a great buying opportunity later this week for a long trade with a target of at least the 2800SPX region.
For now, the market is providing us much more mixed signals, so it may be better to let the market shake out both sides, before we can make a determination about the next trade opportunity.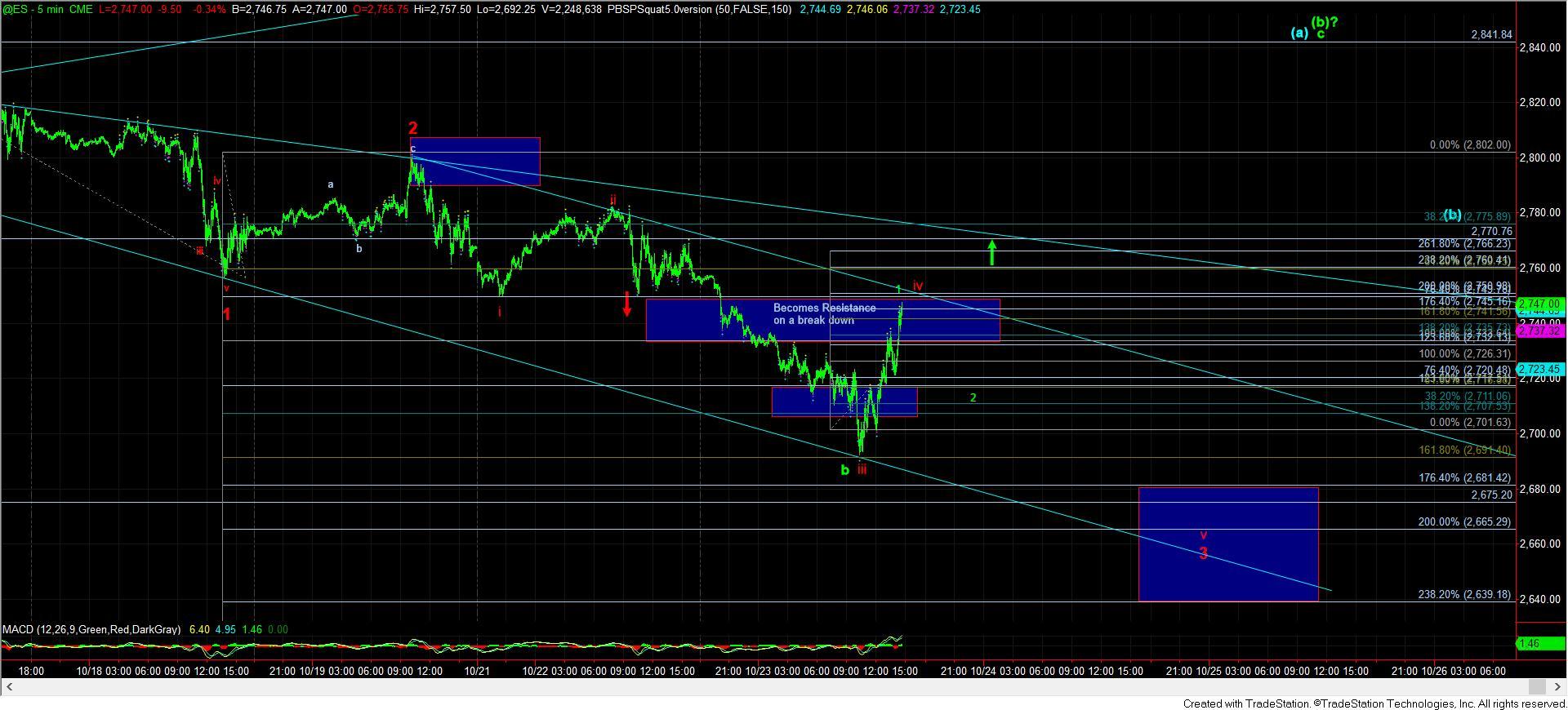 5minES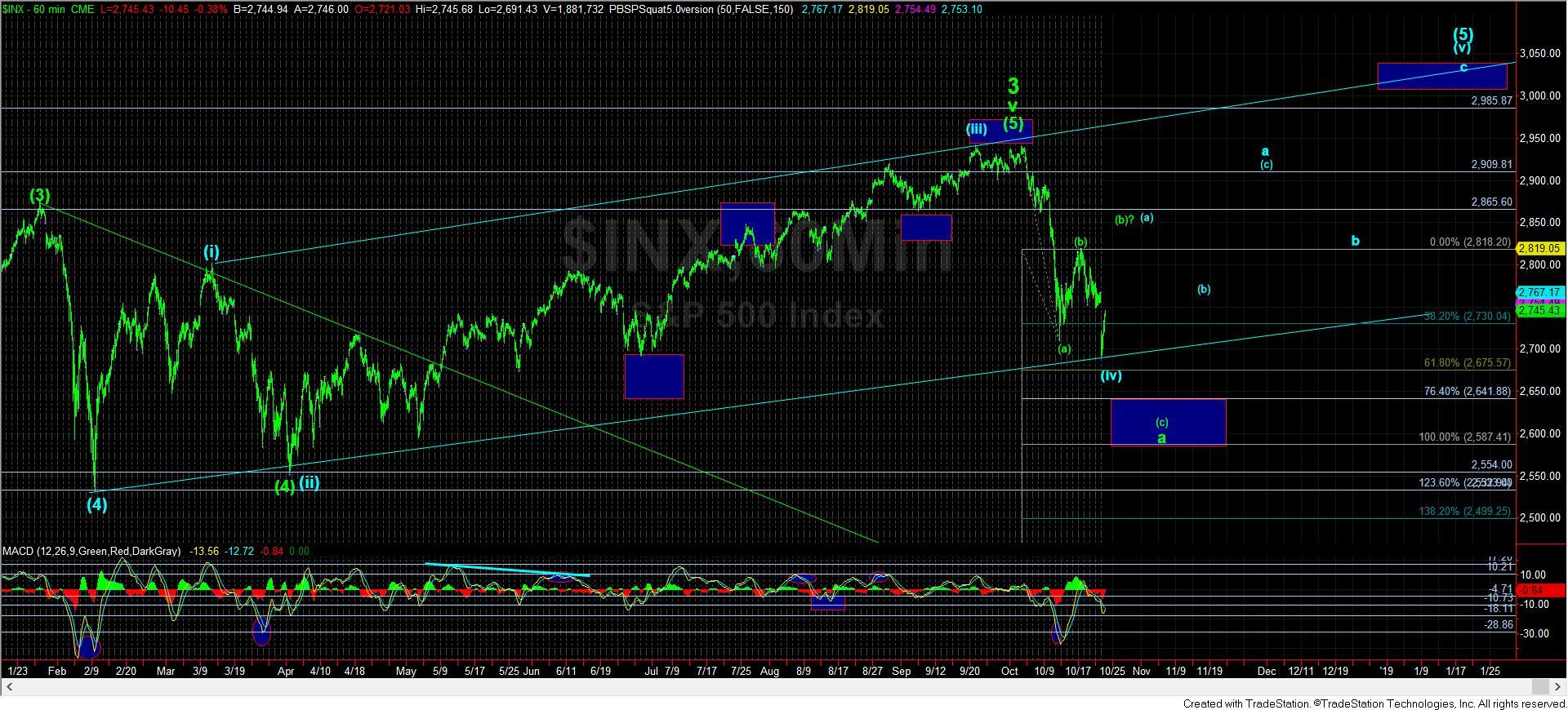 60minSPX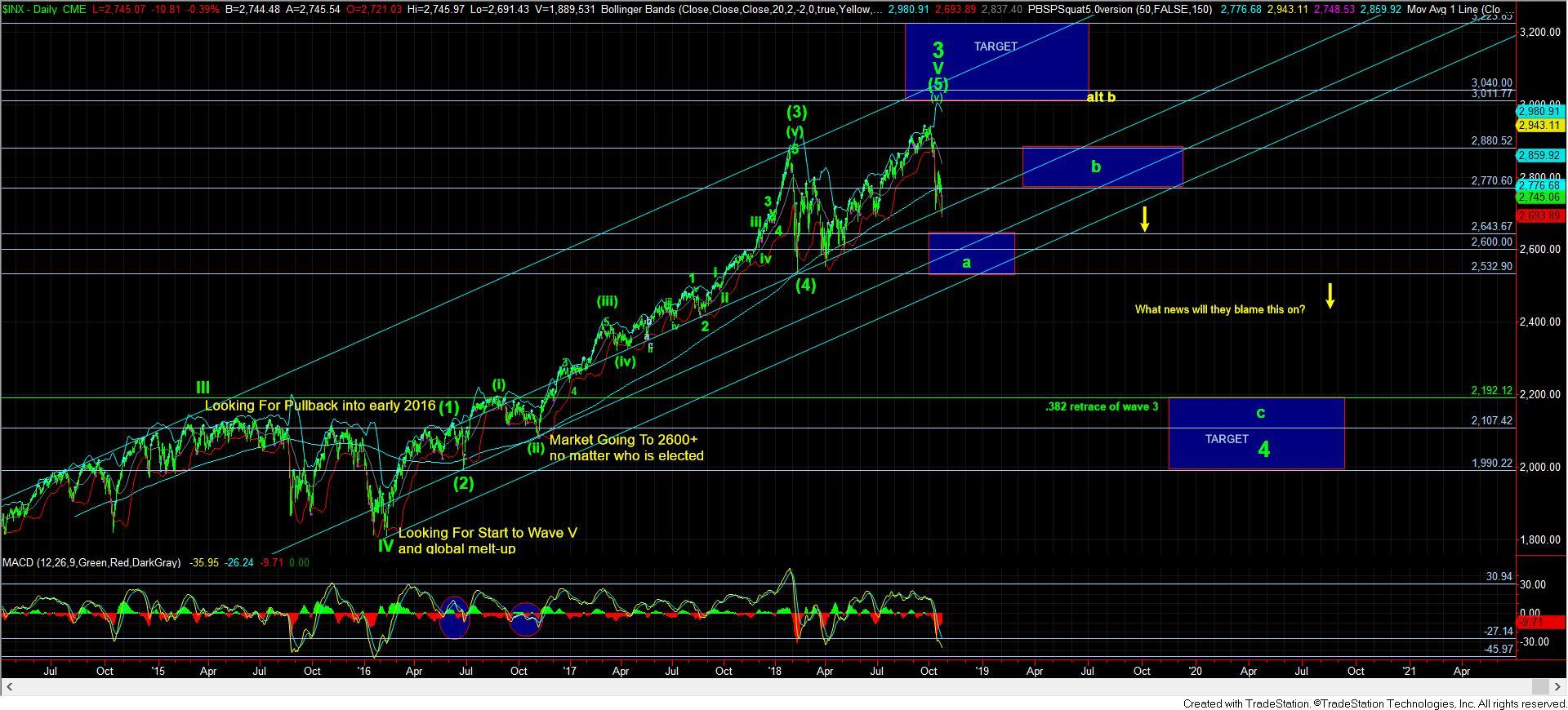 1SPXdaily