Market Will Now Be Put To The Test
With the market making a higher all-time high today, it places us squarely in the ending diagonal count. For the last month and a half, the market has been chopping to the upside in a very overlapping form, and that is quite consistent with the ending diagonal.
However, as I have said many times, the ghosts of 2013 still haunt me, and I am still concerned for the running correction for the 4th wave as either a flat completed last week, or only completing the d-wave of the running triangle with this current rally, with us still needing an e-wave decline to complete. This is clearly the more immediately bullish interpretation of the current market action. And, unfortunately, the overlapping chop higher over the last month and half is also consistent with these patterns as well.
So, as we are approaching resistance, if this is truly an ending diagonal, then we will likely maintain below resistance – and ideally below 2315SPX – and see a strong downside reversal. You see, when a diagonal completes, the reversals are usually quite powerful. Such price action is often the initial indication that the diagonal has completed.
So, while I cannot say that I am bearish this stock market - especially since my next higher target region is 2400-2440SPX – I can say that I see a solid potential for a bigger retracement setting up, if we are truly completing an ending diagonal.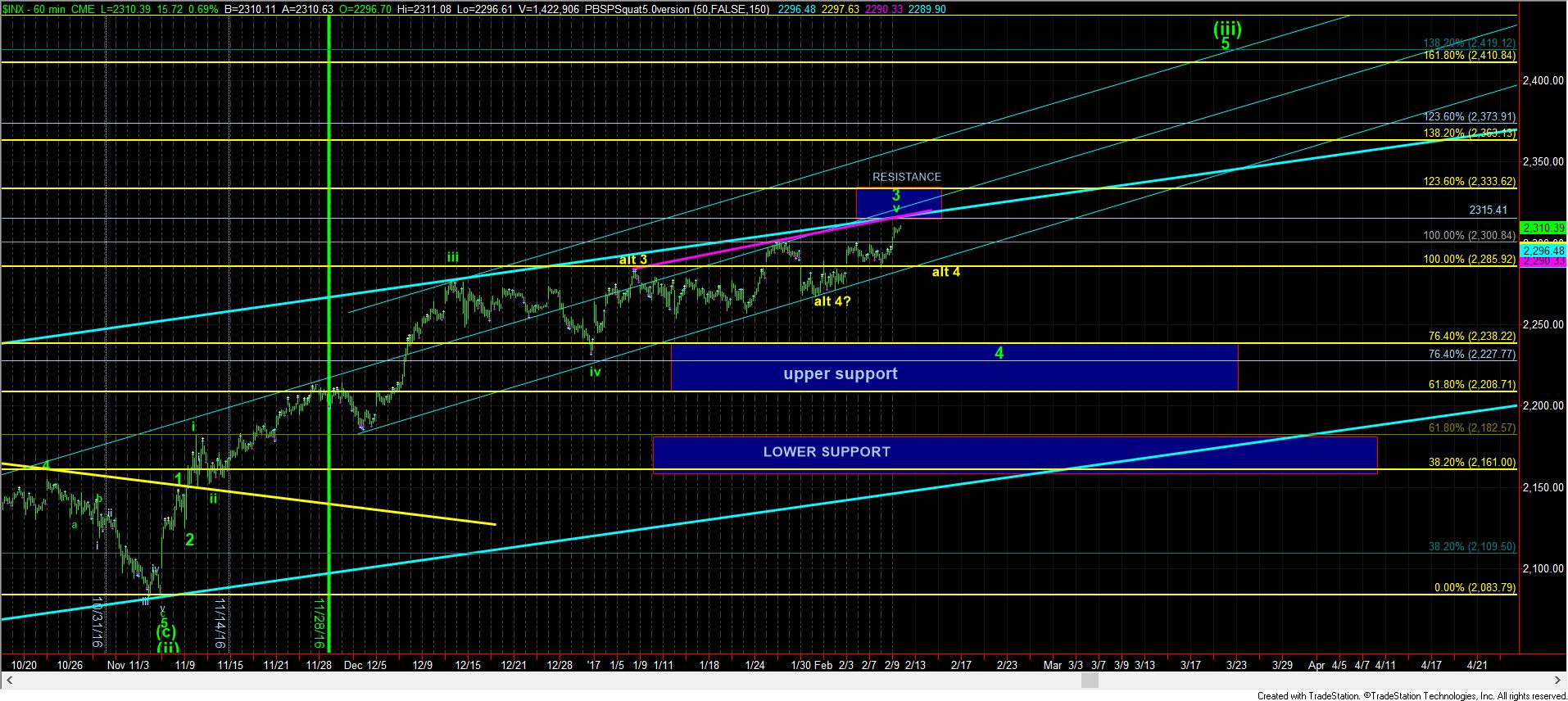 1turnchart