Market Wants To Be A Bull – Just Isn't Sure How
The market's inability to break out these last few days leaves it stuck between two wave counts, both pointing higher in the near term.
In basic terms, the market has a break out set up in place right now to take us to 2108ES and potentially to 2120ES, which would now be my preferred scenario, which would complete wave (3) of wave I off the lows. Again, this would set us up to complete wave I of 3 towards the end of the month in the 2135-2150 region and provide us with a wave ii pullback into the middle of March.
However, if we break below 2088ES overnight, then the blue alt count would likely be the operative count taking us higher, which points us to the 2200 a lot sooner than the scenario listed above.
Therefore, the market is at a point it must make a decision, and that decision will likely be made overnight.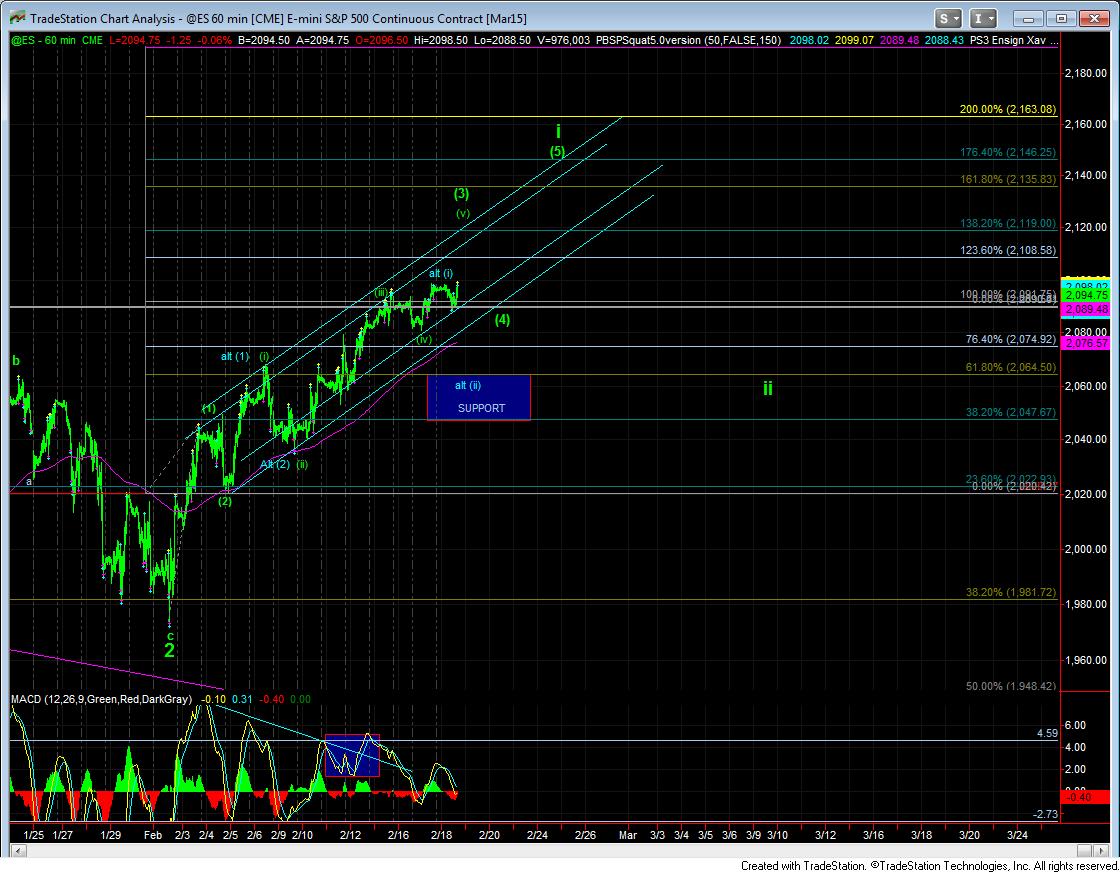 BaseCase - 60minES