Market Turns Down Sharply But Is Still Over Support For Now
Today we saw the market open lower and continue to move sharply lower into the end of the day. We tested and have so far held a very key support level at the 4515 level which is representing both the 100ext of the initial move down off of the highs and the 100ext of the move up off of the June 27th low.
So while this sharp move down certainly is giving us a potential early signal of a top unless and until we can see a sustained break of that 4515 level followed up by a break under the 4484 level below I still cannot rule out that we will see another push back over the 4600 level to finish off the wave (v) as shown in blue on the five-minute chart.
Current overhead micro resistance comes in at the 4531-4544 zone and it would take a break over that level to suggest that we may have put in a local bottom. As long as that zone holds the near-term pressure will remain down, however. Should we see this follow through in the form of a full five waves as shown per the green path on the five-minute chart then we would have the first signal that we have topped in the larger degree wave b.
From here both the structure of the next leg down and the support levels below are going to be key in determining which path we are following but the bottom line remains that as long as we are holding under the 4531-4544 zone on the smaller degree timeframes the near term pressure will remain down.
Should we break over that zone while holding over the 4515-4484 support zone then the structure of the next leg up will be important as if we see a five-wave move off of that support zone it would signal that we are moving higher in the blue wave (v) whereas a corrective move up would suggest we are seeing a b wave per the yellow count.
I think we will have an answer as to which path we are following in the very near term as we are now at key support below and overhead micro resistance is not that far away. In either case, the parameters are fairly clear from here and it is simply a matter of allowing the market to make a decision which again will likely tell us which way this is heading into the end of this year and even into 2024.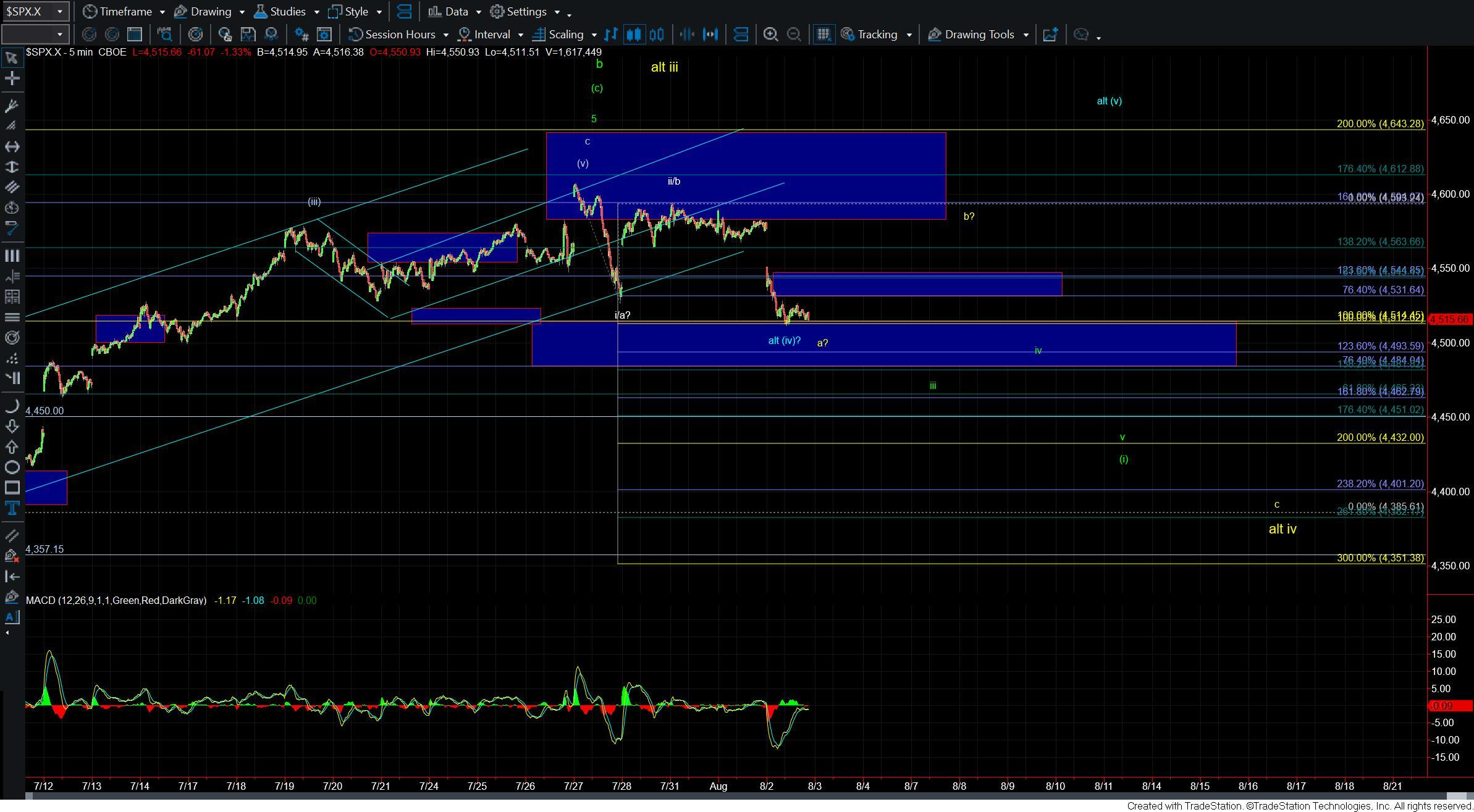 SPX 8212 5m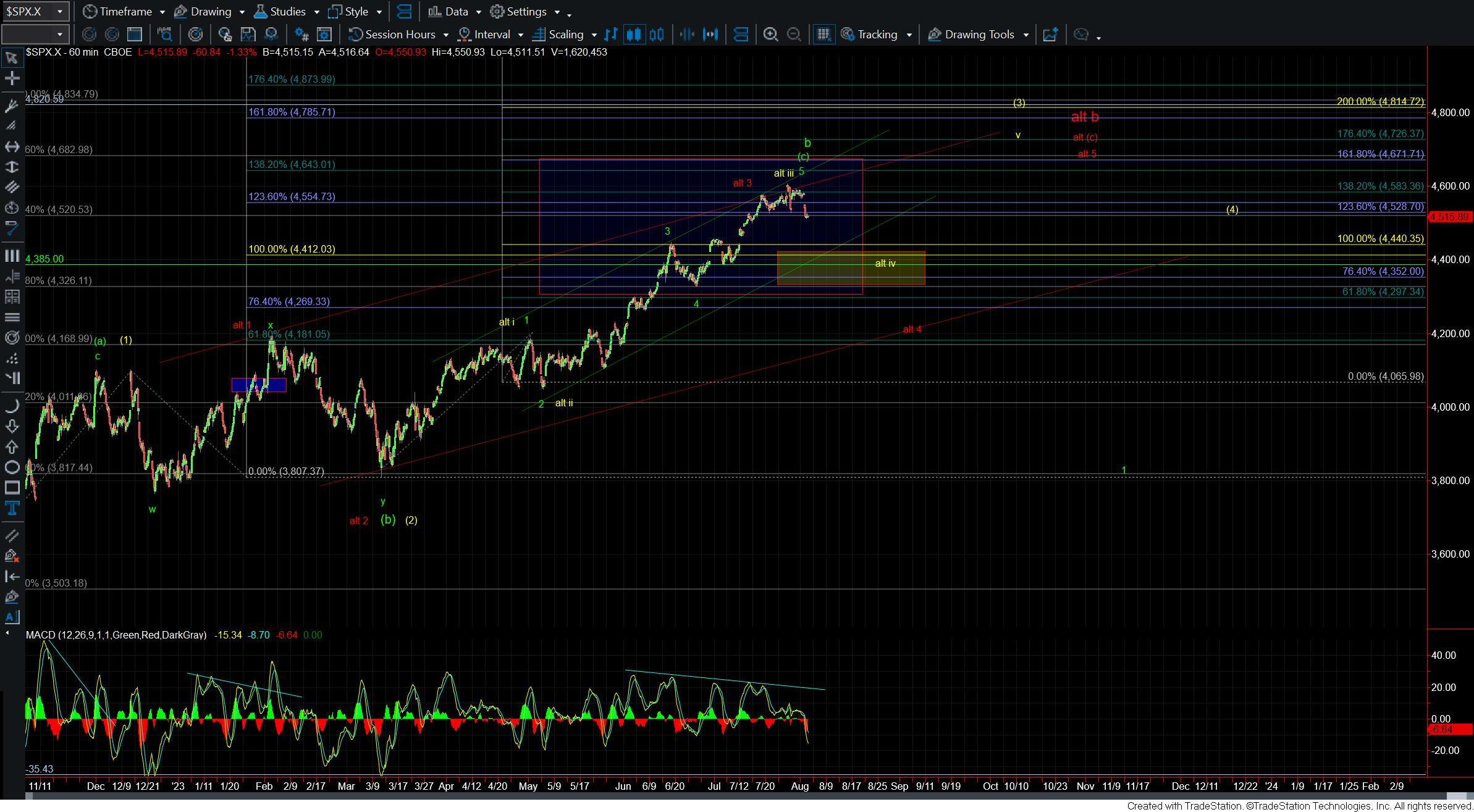 SPX 8212 60m