Market Trying To Squeeze The Bears
With the market refusing to pullback, it has now moved a bit through the .500 retracement region and seems to be consolidating. This adds an interesting wrinkle into the analysis, as it may even try to extend directly to the .618 retracement next in the 4157SPX region.
You see, if the market attempts to push higher directly towards the 4157SPX region, then it becomes less likely that we will see more of an [a][b][c] structure. I will leave it on the chart for now, since we have clearly not extended that high yet. But, the potential would be that it could be all of the green a-wave or red b-wave if we head directly to 4157SPX without more of a pullback.
But, fear not, one way or another, it is highly likely that the market is going to provide us with a pullback. And, the nature of that pullback is still going to be the key as to whether we maintain the green count as our primary.
Right now, 4065SPX is our upper support, which if broken in a sustained fashion, provides us with an initial signal that a [b] wave is in progress. As I noted earlier today in an alert, when a market breaks out through a downtrend channel, it is quite common that it comes back to re-test that channel from above. That would be my expectation in a [b] wave.
So, in summary, I want to note that my expectation is that the next pullback takes shape as a corrective structure. But, if it should take shape as a clear impulsive structure, then I will not be shy of moving into the red count. For now, I am expecting we continue in green. The month of September should provide us with some answers regarding the larger degree structure.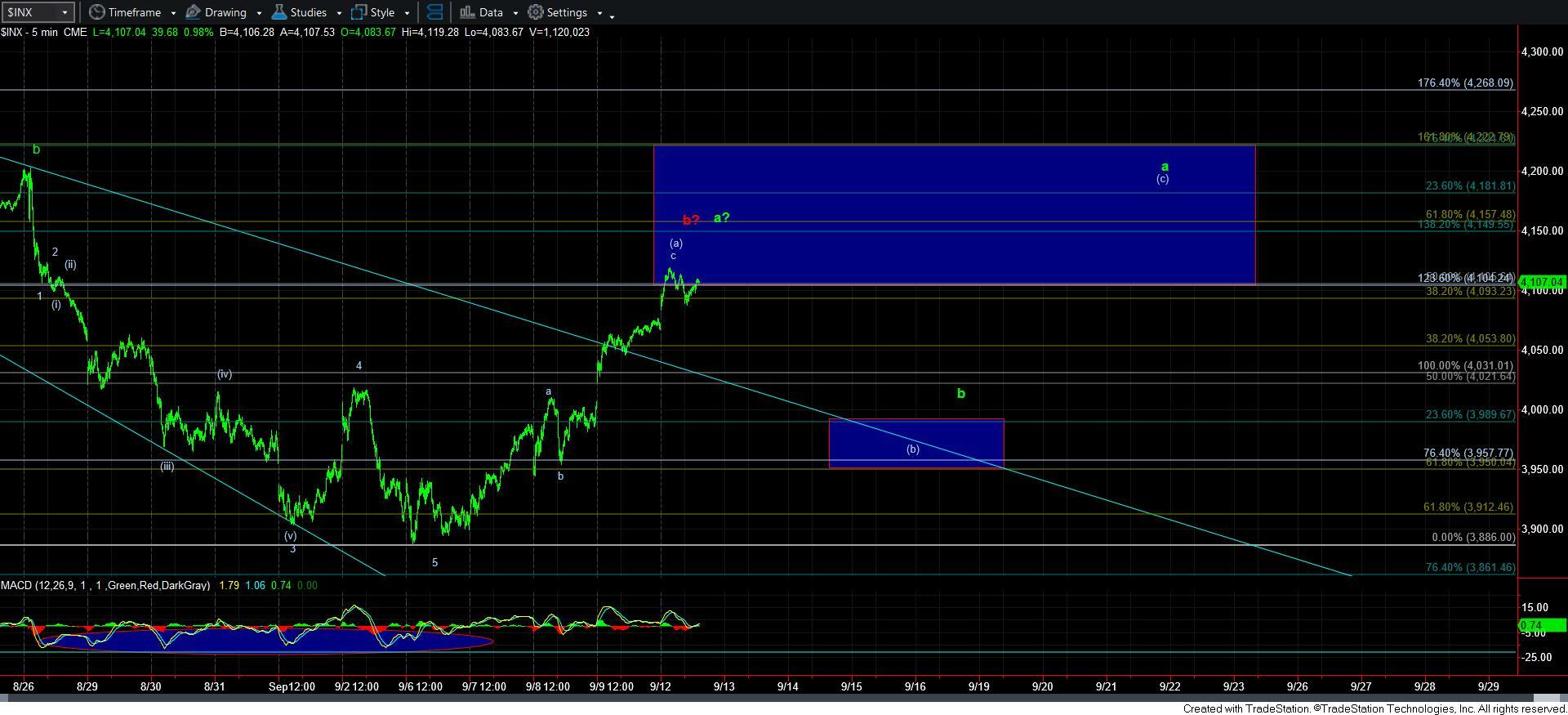 5minSPX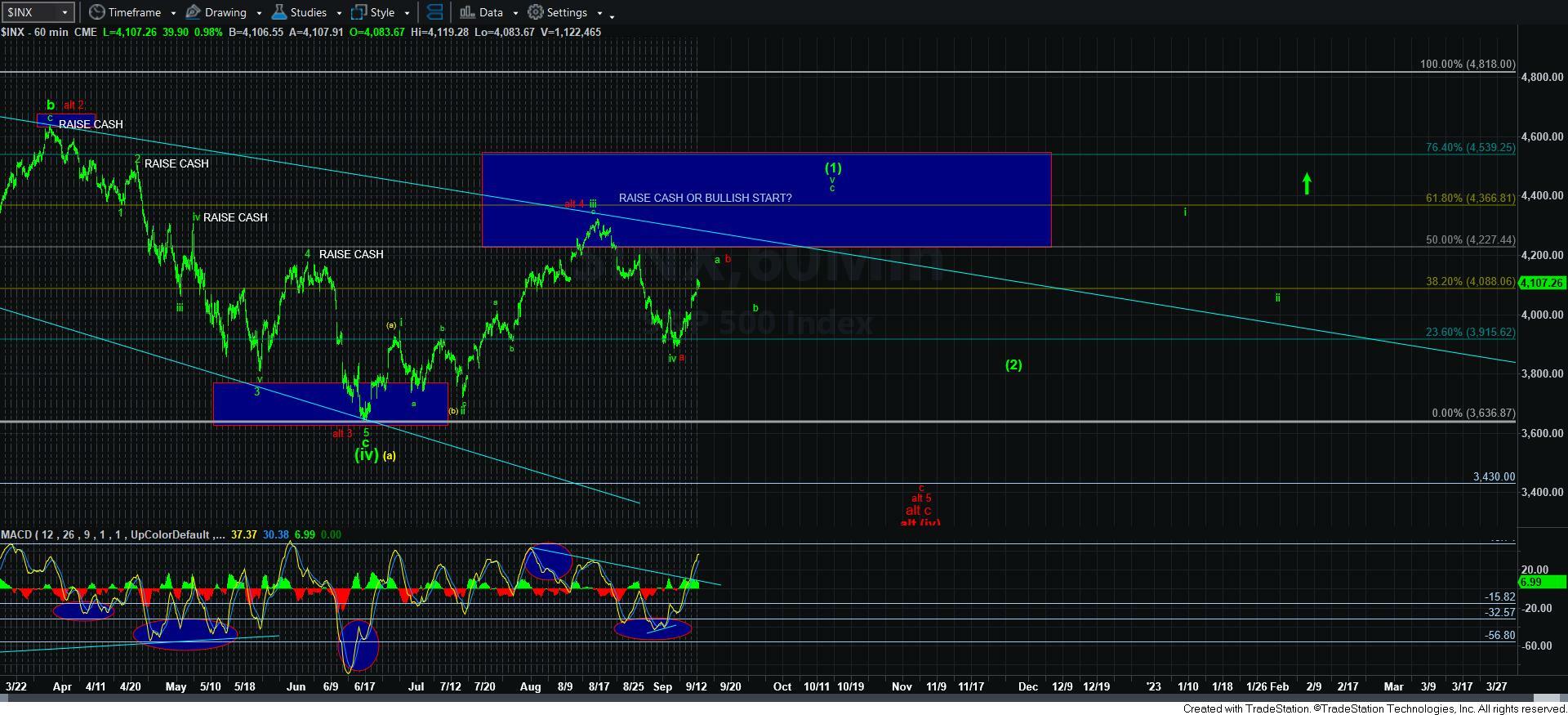 60minSPX