Market Trying To Follow-Through After Finding A Bottom
After seeing a deep retrace yesterday that broke the upper support levels that we had been watching we saw the market rebond off of those lows. I noted yesterday that the initial signal that we may have formed a bottom would first come with a break over the 4151 level on the ES followed by a full and clear five-wave move up off of lows.
Today we did break that 4151 level on the ES and the case could be made that we have five up off of the lows. Unfortunately that five up is far from ideal, and I would consider it as borderline "clear". With that being said I am going to give the benefit of the doubt that we do have five up off of the lows on the ES which should result in seeing another move over today's HOD before breaking down to new lows.
I am showing this potential five up on the 30m ES chart in the form of the (i)/(a) - (ii)/(b). While I do still think that we should see another higher high over today's high before breaking down to new lows, it must be noted that any new high still could be part of a wave (c) of the larger yellow wave b. That leaves me still watching the overhead resistance zone in the 4177-4202 zone that will need to clear for us to give further confirmation that we have indeed bottomed and are on our way to new highs.
Should we see a break of yesterday's low at the 4121 level at any point then we likely have already begun the wave c of larger wave ii down per the yellow count. Under that yellow count, the c wave move lower still would have an ideal target in the 3900-3950SPX zone. Assuming that we can indeed bottom in this zone then we still should be looking at upside targets for the wave 3 in the 4600 SPX region over the coming months.
So while I was hopeful that today's action would help give us a bit better guidance as to which path we are going to follow in the near term it looks like the market had other plans. In fact, given the current structure off of the lows, it may still take a few more trading sessions before we have some initial confirmation as to which path this is indeed going to follow. The good news is that today's action did at least give us some fairly clear parameters to work with so now it is simply a matter of watching and following those parameters as we move into the end of the week.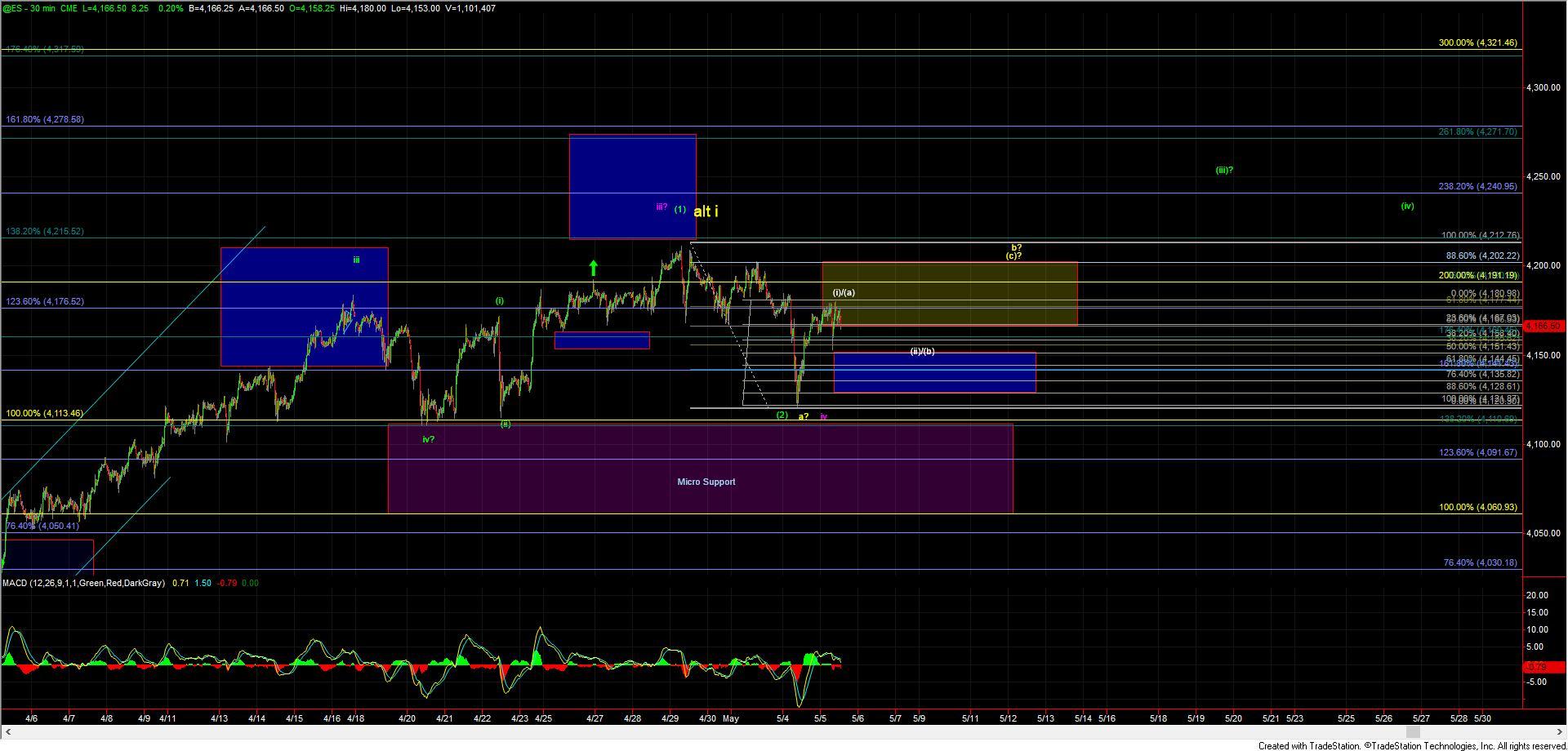 ES 30m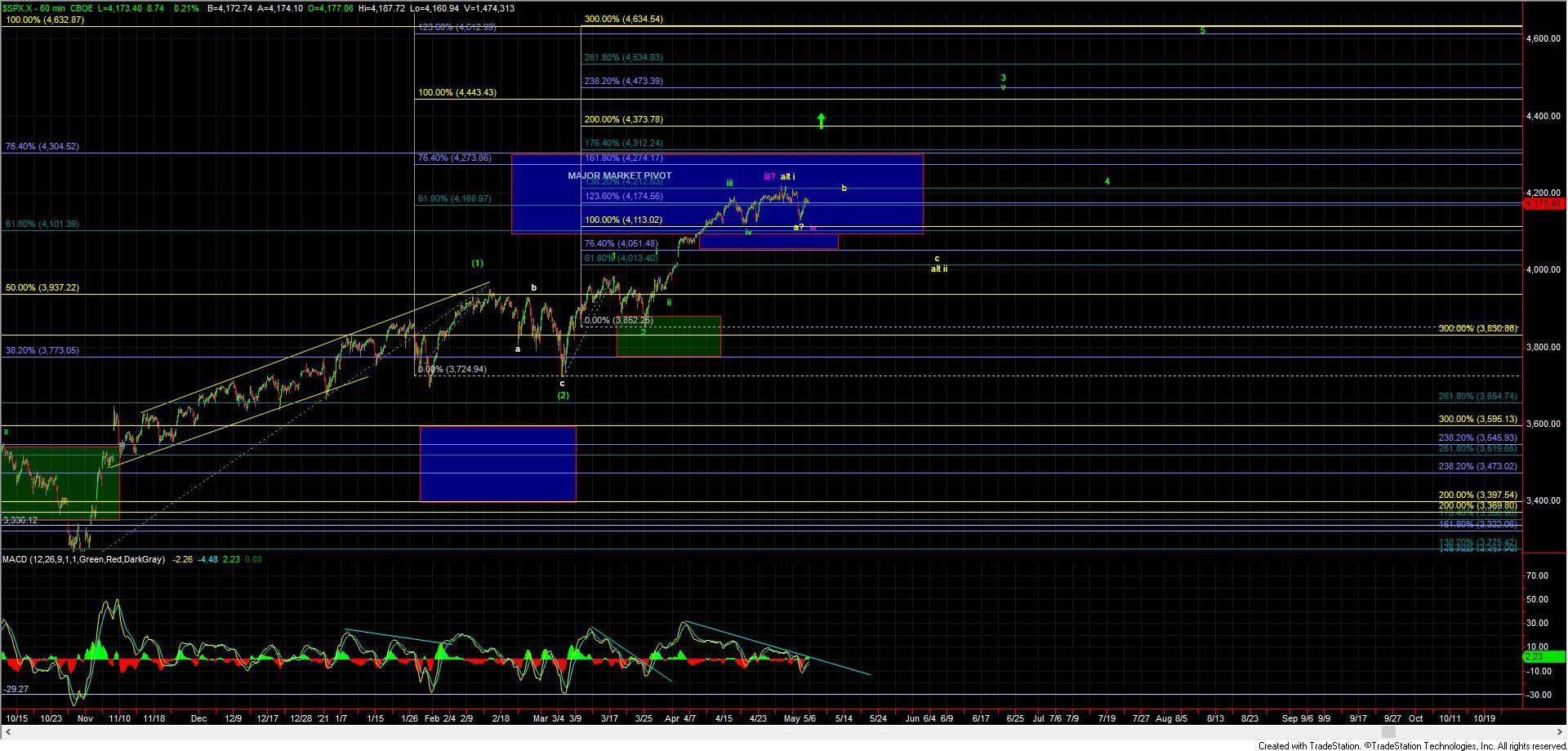 SPX 60m