Market Trying To Finish Its b-Wave In A Hurry – Or Is It?
I have to be honest with you. While the market has now moved through prior micro-resistances I have noted, something just does not "smell" right. What I mean by that is that the Fibonacci extensions within this rally off the October 2nd low are not really adhering to a standard Fibonacci Pinball structure than I can easily identify, and that puts me on high alert for alternative potentials.
First, I have to unequivocally state that as long as the market remains over 3380ES, pressure will remain to the upside to at least the 3470 region for this [c] wave of b in green. So, as long as we remain over that level, the bulls remain in control in the near term.
However, if the market is unable to break out over 3415ES, and then breaks back down below 3380ES in impulsive fashion, I will have to adopt the alternative presented in blue on the 5-minute ES chart attached below.
Keep in mind that we are still likely within a larger b-wave structure, and it has only provided us with a VERY shallow and short [b] wave within the b-wave. So, it would not shock me to see a "surprise" move like an expanded b-wave within a more expanded [b] wave structure, as presented in blue. So, based upon a number of reasons I have cited above, I strongly urge you to stay on your toes.
In the meantime, I also want to note that I do not have anything that is strongly suggestive of the yellow count at this time. I really do not have anything of higher probability that is pointing to the 3510+ region. But, if the market can rally to AT LEAST the 3500SPX region from here (for wave [3] within wave iii), and then pullback correctively to the .618 extension in the 3435SPX region (for wave [4] within wave iii), I would have to give more credence to the yellow alternative. But, until we see that structure develop, I have to maintain the green count as my primary for now.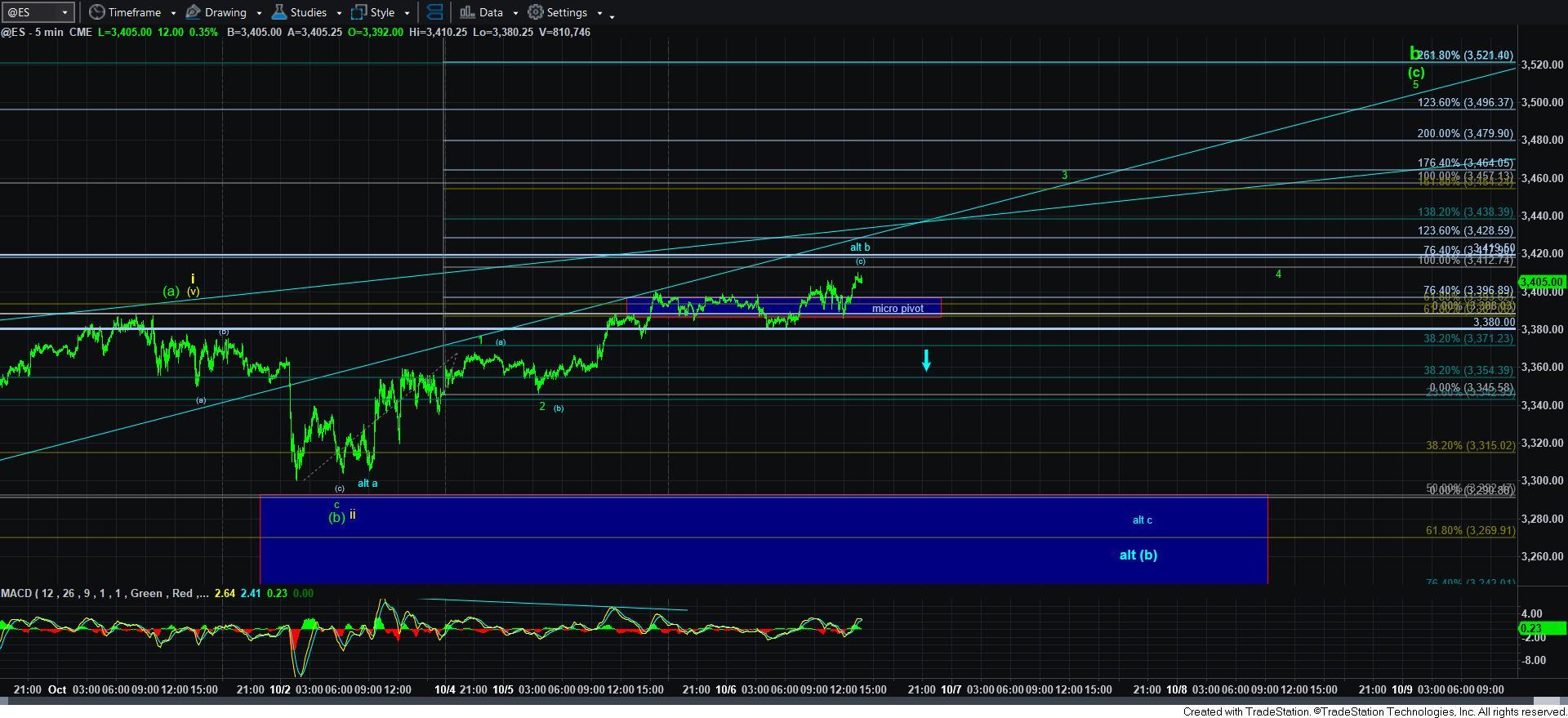 5minES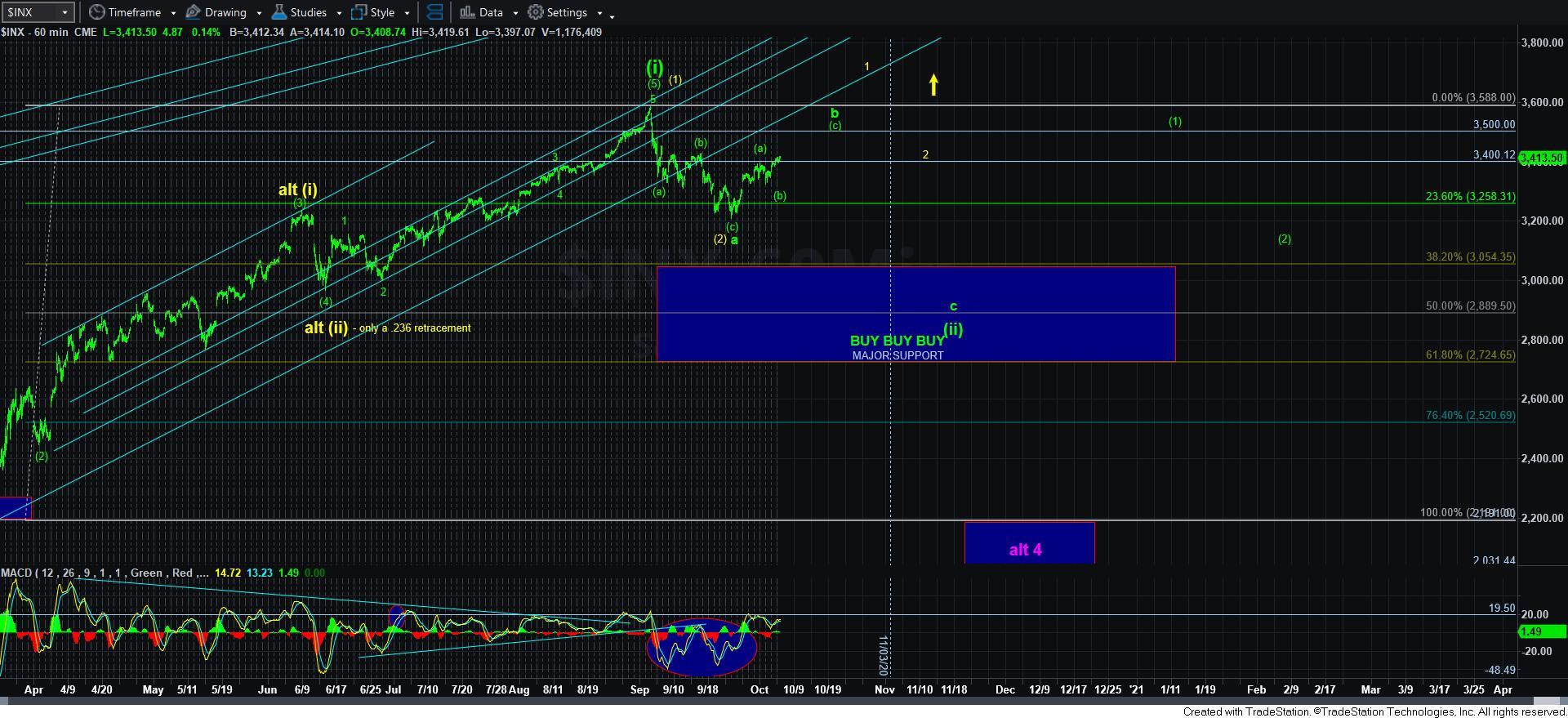 60minSPX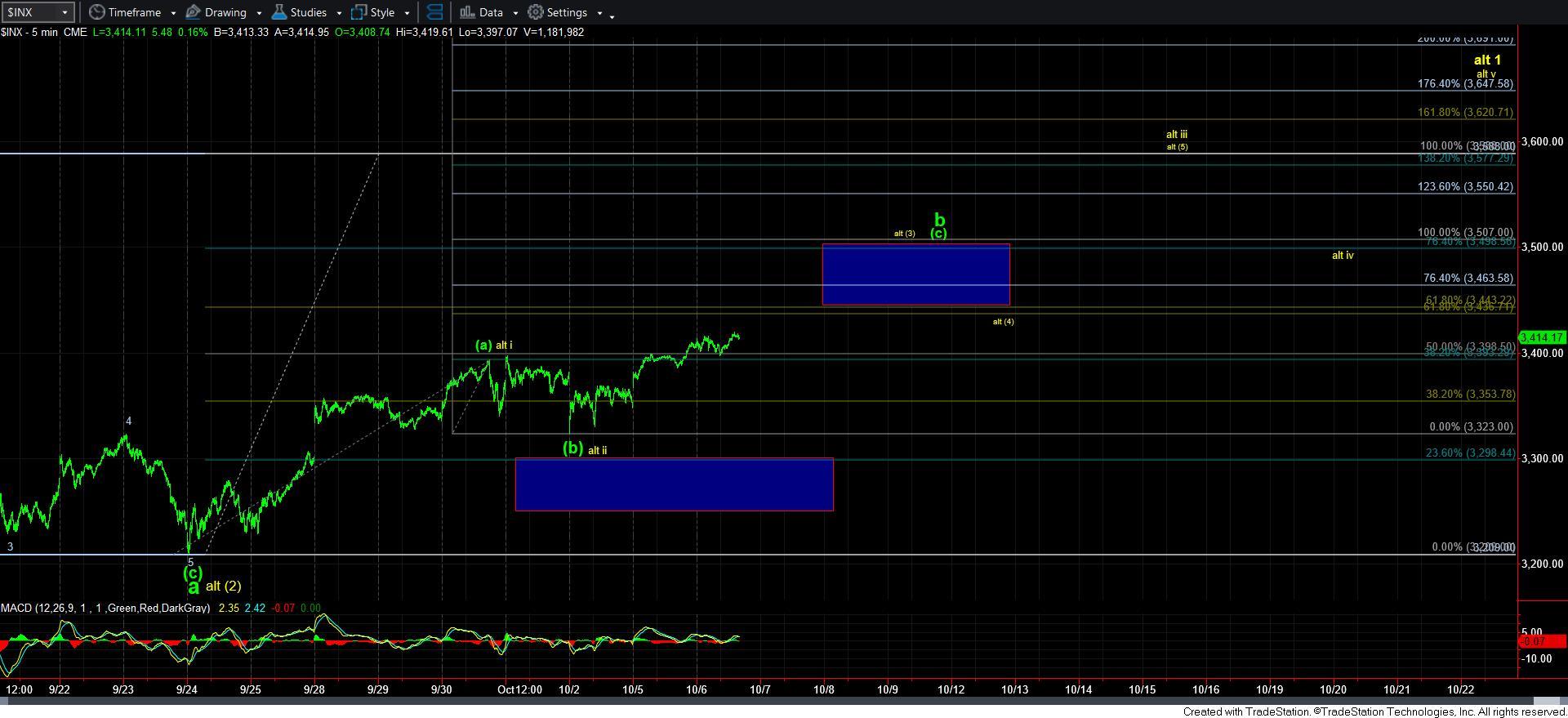 5minMicro