Market Trying To Find It's Footing
Today the SPX market opened sharply lower but quickly rebounded and is almost almost flat from Friday's close. The Nasdaq is tracking a similar pattern however the Russel 2000 is up sharply today after seeing a strong negative performance last week. While the action today is far from clean and we still have some work to do to give us a signal that we have put in a longer bottom the inability to see a sustained break lower is certainly keeping the bullish counts very much in play. So while the lack of an impulsive wave structure does make this more challenging to analyze as long as we remain over support we can still give the benefit of the doubt to the bullish count on the SPX as the market attempts to find it's footing from these oversold levels.
From a bigger picture perspective, I do not have too much to add to what Avi laid out yesterday. I am watching the same paths as he is and as long as we can hold over support we have a full enough pattern in place to consider a bottom in for the wave (4) as shown in blue. Larger support still remains in the 4305-4257 zone.
From a smaller degree perspective, things are a bit less clear as we have been dealing with a lot of three wave and overlapping wave action. While the low that was struck on Friday could certainly count as the bottom of the wave (b) of larger wave a the move up off of that lows still counts best as three waves. So we are going to need to see a break back up over the 4401 level while holding Friday's low at 4310 to give us a signal that we have indeed already bottomed in that wave (b).
If we are unable to hold the 4310 level then we likely are dealing with the yellow count as I have laid out on the 5min chart. Under that case we would look to head lower in a wave c of (b) and move down into the 4305-4257 zone for the wave c of (b). Again under that zone would then open the door to see another lower low as part of the green count. For now however and as long as we hold over that zone the bullish bottom in count remains intact.
So while there are still some issues with the various counts that we are faced with at the moment we do have some clear parameters to watch. Those parameters will help give us guidance and confirmation as to whether this market has indeed found a bottom or if we are going to see lower lows as we head into the winter months.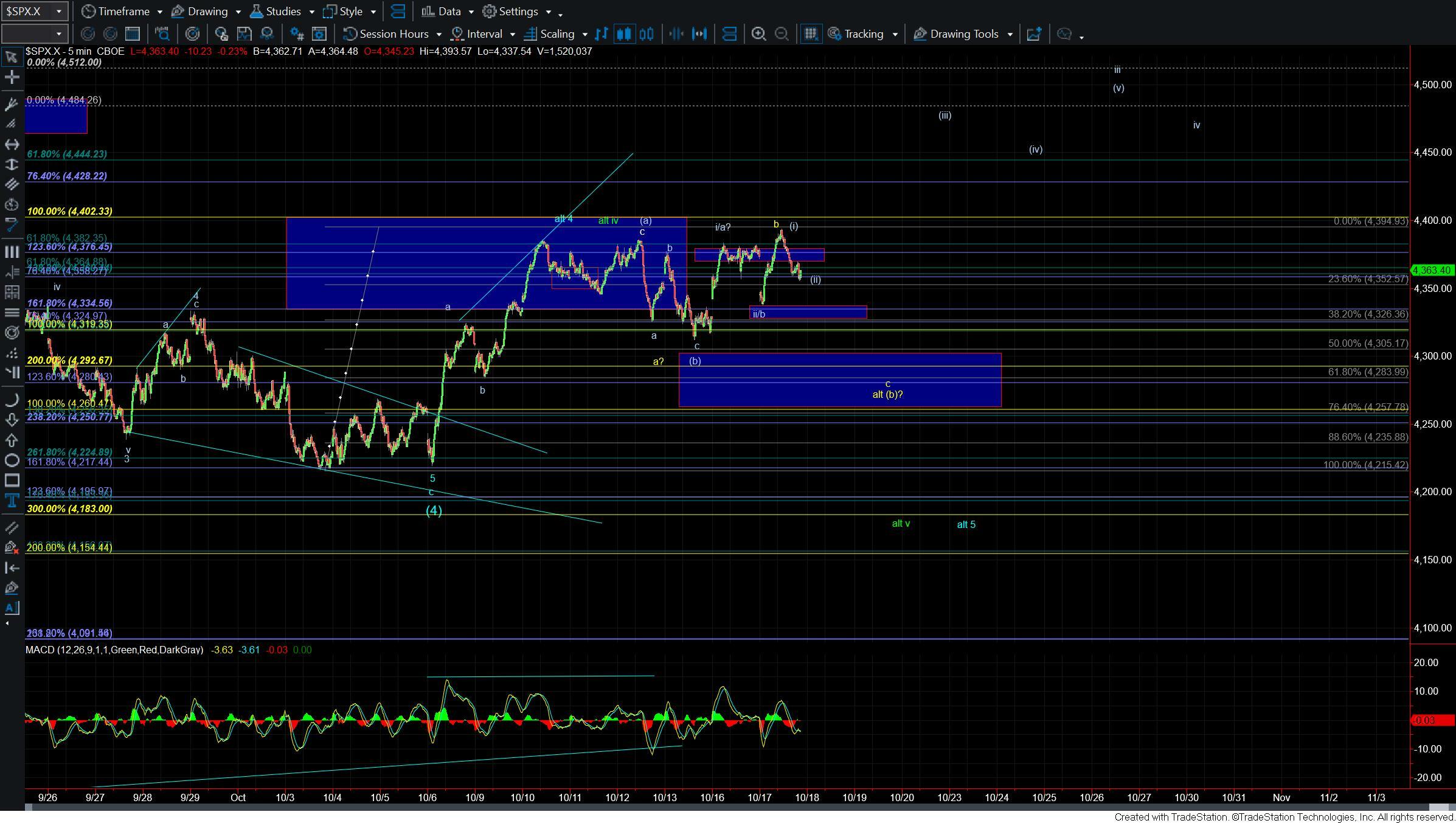 SPX 5m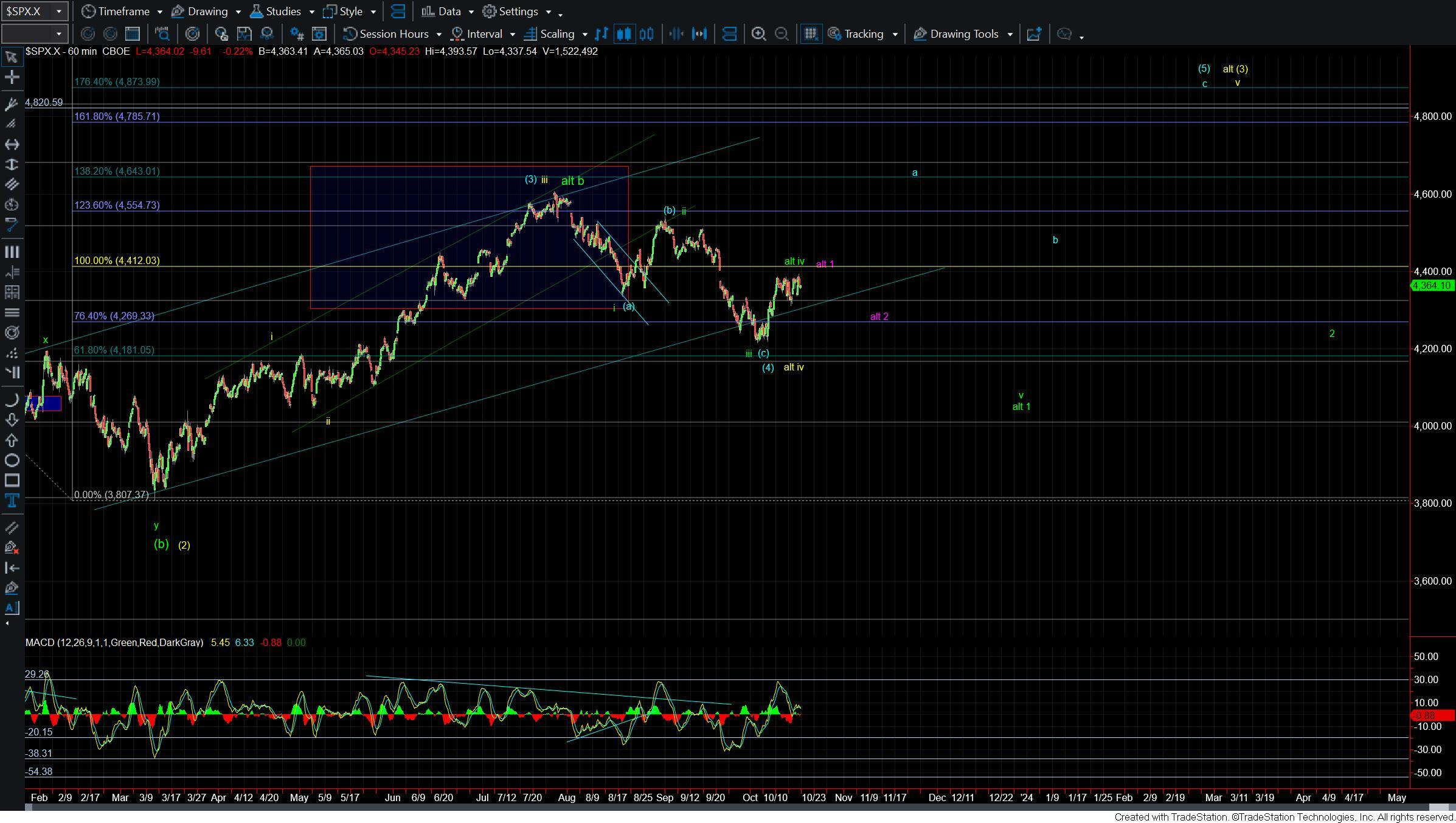 SPX 60m