Market Trying To Find A Bottom
After moving down sharply again yesterday we saw the market move higher today giving us early signals that we may be feeling out a larger degree bottom in the equity markets. With that being said we do still have a bit of work to do before we can confidently call a bottom in place and on a more micro perspective we still ideally should have a bit more work to do to the downside before we have a clean and full pattern in place.
Bigger picture there are no changes to what we have been laying out over the past few days and the primary count remains that we are in the final stages of a wave (c) of (4) as shown by the blue count on the 60min chart.
As I noted above ideally the pattern would look better with a lower low and assuming we do make that low the 4165 level on the SPX is going to act as the key support level below that should hold to keep the blue count as the most probably and primary count. Should we begin to see a sustained break of that level then it would open the door to seeing this follow-through in the more immediate bearish green count.
Drilling down to the smaller timeframes as shown on the 5minute chart we ideally should hold under the 4250-4292 zone for the wave (iv). This should then be followed up with another wave (v) of 5 of c of (4) down towards the 4200-4165 region below. Today's retrace higher hit the lower end of that retrace zone but we still will need to break under the 4220 level to give us further confirmation that we have indeed put in a local top in the wave (iv) and are heading down to new lows under the 4213 level.
Until we see that 4220 level broken we still can see this push a bit higher and deeper into the micro resistance zone however and again as long as we remain under the 4292 level I am still looking for this to make another lower low to finish off the larger pattern. If however we do break that 4292 level then it would be an early signal that we may have put in a larger degree bottom with further confirmation coming with a break over the 4376 level overhead.
So while today's rally has certainly taken some pressure off of the downside we have been seeing over the past several weeks. We do however have some work to do before we can confidently say that a bottom has been struck.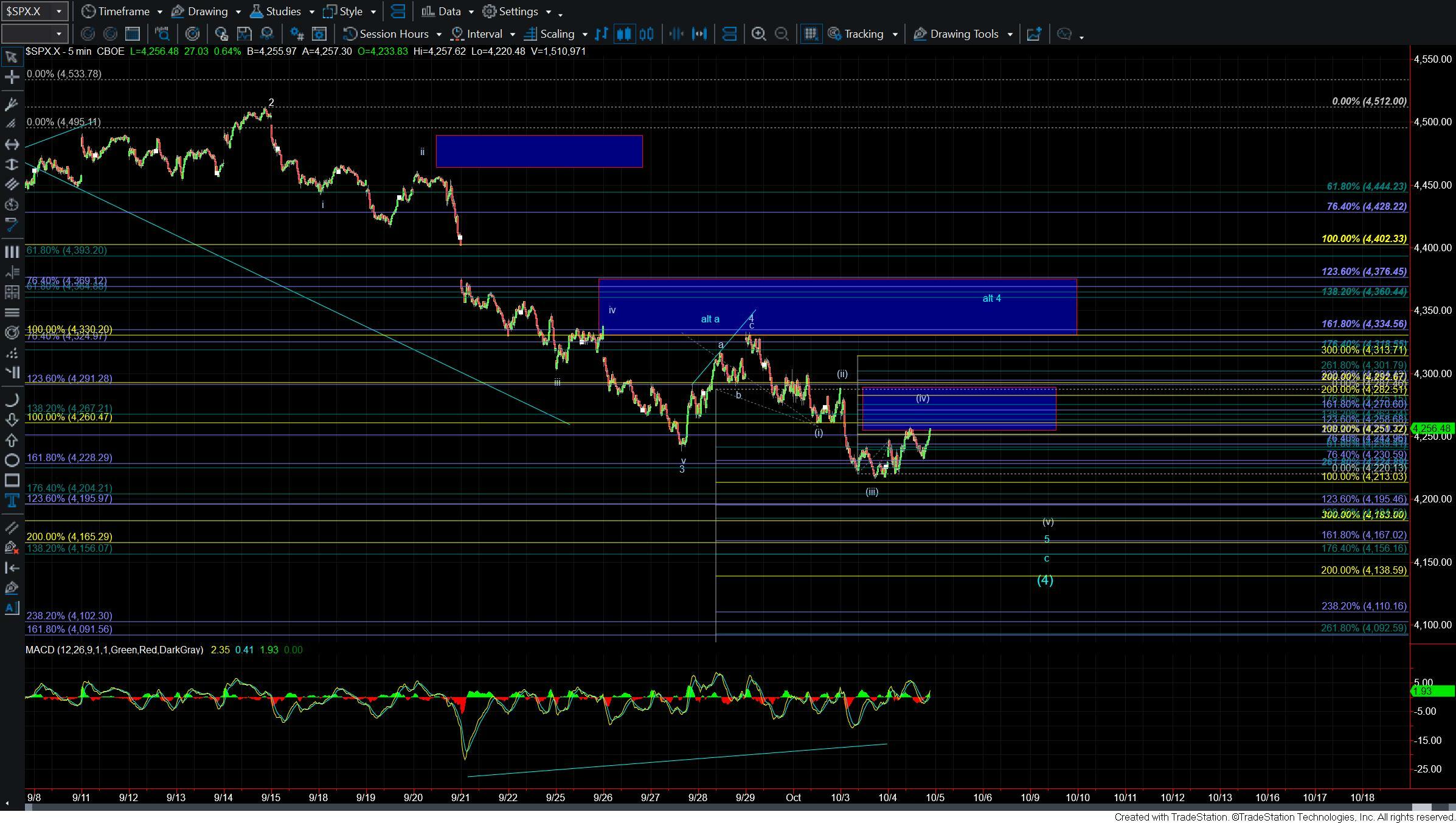 SPX 5m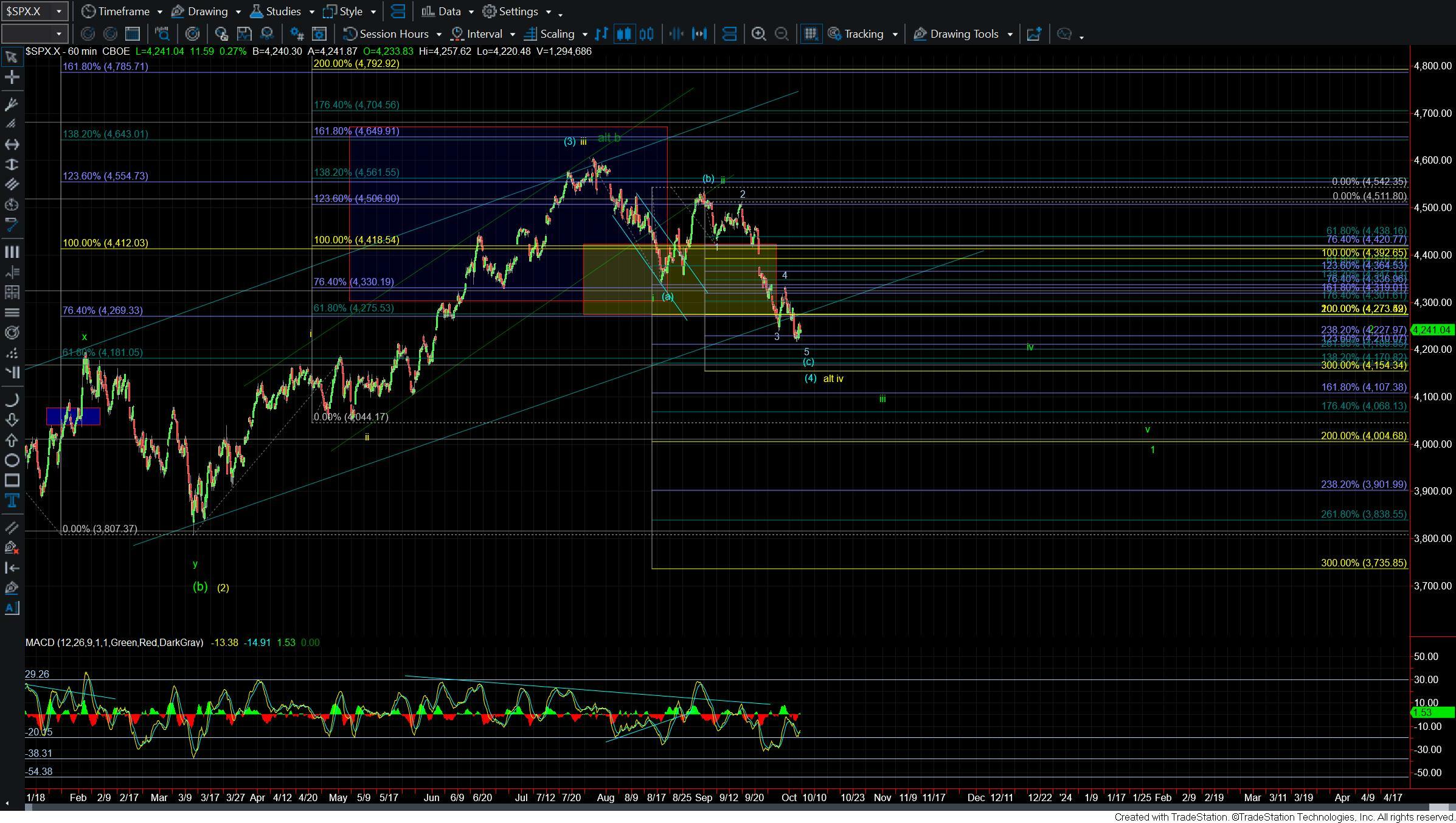 SPX 60m