Market Trying To Confirm A Top
Today we opened up again moving well into overextended territory. Not too far into the session we saw a sharp drop lower and then consolidated higher most of the day retracing back up towards the 76.4 retrace in the S&P 500 of the initial move down off of the highs. This move down is giving us an initial confirmation that we may have indeed struck a top in at least the wave (i) per the blue count as the retrace moved down into the 38.2 % retrace level of the entire move up off of the lows.
Furthermore, I can also make the case that we did see a micro five down off of today's high, which is also keeping the green count in play. However, we still would need to get back under the 3067-2979 SPX zone to give us initial confirmation that the green count is the operative count.
For now in either case I am still looking lower and how this reacts if we do indeed make another low under today's LOD should help give us better guidance as to whether we are following the blue or the green paths.
Finally, IF this does not hold under today's HOD, then it is still possible to consider today's low a very shallow wave ((ii)) as shown in the alternate blue count.
However, based on what I am seeing on this SPX chart as well as in the VOL space, I am not viewing this as a highly probable path at this point in time.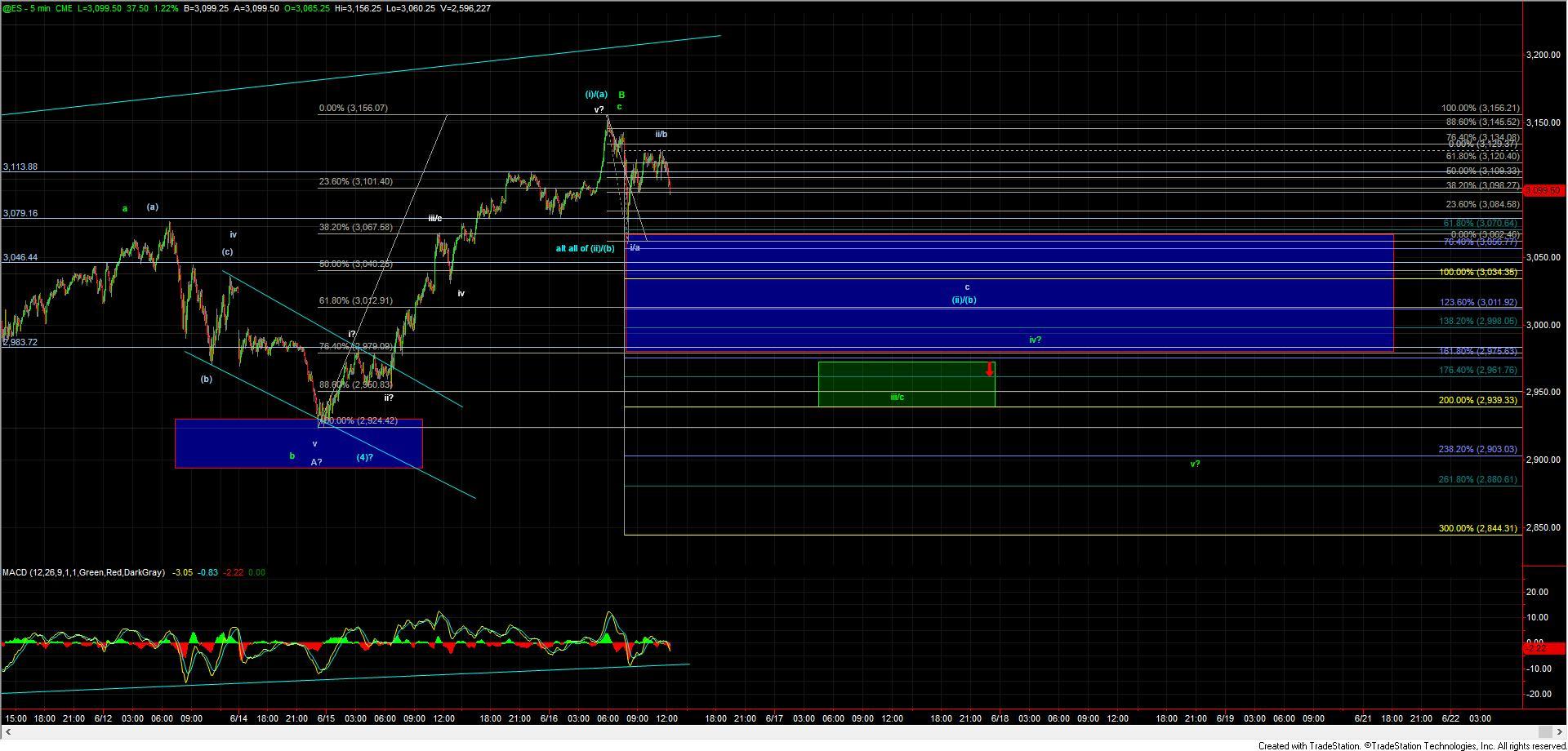 ES 5m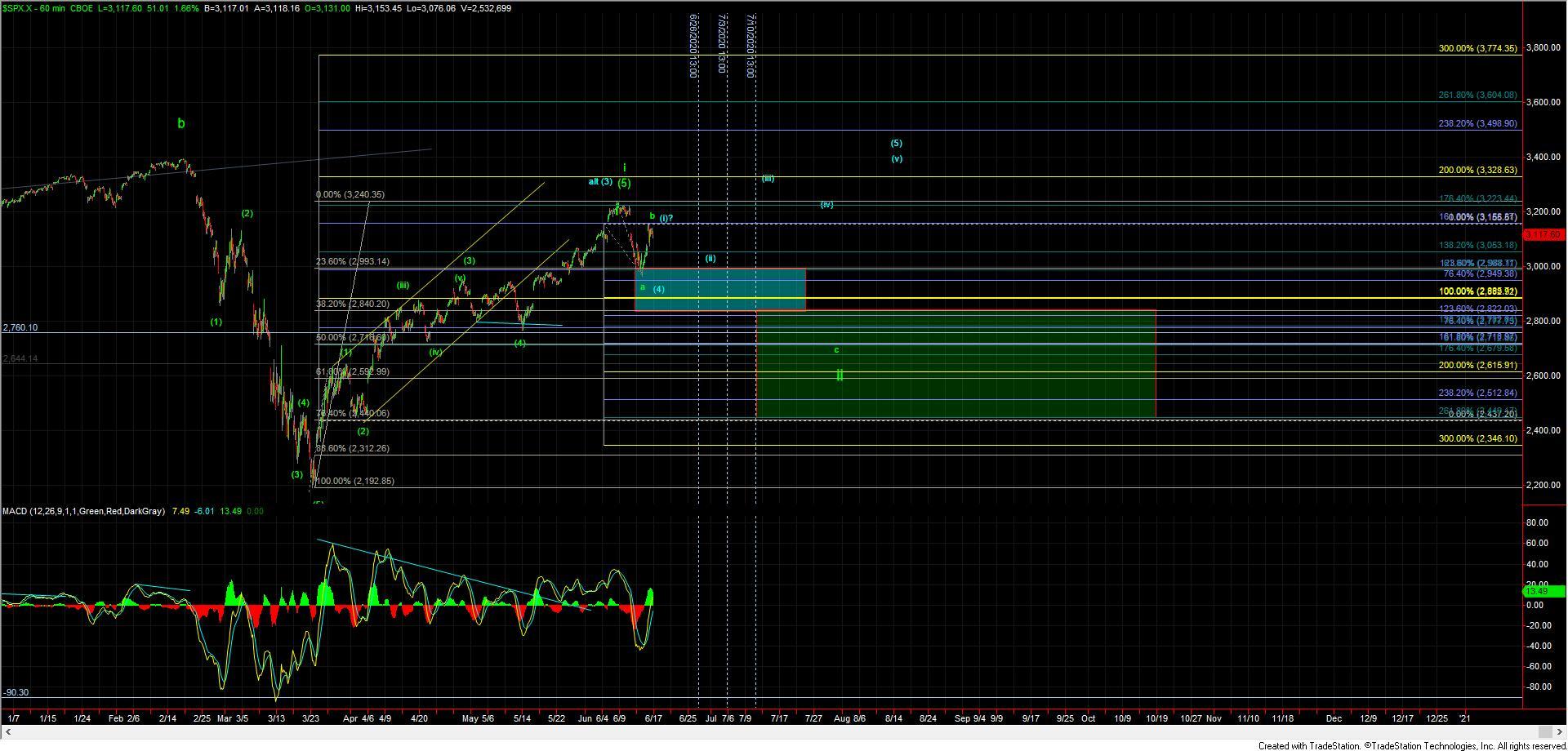 SPX 60m