Market Trying To Be More Bullish
With the market moving to the edge of the resistance on our 5 minute chart, it is attempting to provide us with a wave 1 which can minimally work with the larger degree blue wave structure on the 60-minute chart. But, as of the close today, I cannot confidently say that the yellow wave count is out of the question.
Ultimately, the bigger perspective remains the same: as long as we remain over 2830SPX, we should be ready to attack the 3000 region next. But, the question with which we are grappling is how we are going to get there in the micro structure.
Should the market be able to make it way higher into tomorrow, and challenge the prior all-time high, then we have more of a wave 1 potential, wherein a shallow wave 2 can still get us to our target region for wave (3), assuming we see strong extensions in wave 3 of (3). But, again, I want to reiterate that if we only get up towards the prior high for wave 1, then wave 2 will likely be rather shallow, as presented on the 5-minute chart.
So, overnight, as long as the market holds over the 2895SPX level, we can see that higher high for tomorrow to complete wave 1. The market should then pullback in a wave 2 into early next week, and once we break back out over the high of wave 1, then I would be looking for a strong rally up towards the 2978SPX region for wave 3.
However, if we see an impulsive structure break us down below 2895SPX into tomorrow, then it opens the door to the yellow c-wave of wave (2).
So, if I may sound like a broken record again, as long as we remain over 2830SPX, the market is setting up in a very bullish manner. Moreover, if we are able to rally tomorrow again, then I don't think the market will break below 2880SPX on the next pullback (with 2890SPX being the ideal target), which will then set us up for a rally to the 2978SPX region.
And, again I will remind you that the higher we go, the higher the risks rise that we will begin the 30% correction we are expecting once this wave 3 off the 2009 lows concludes. For now, it will take a break of 2830SPX with follow through below 2800SPX to make that a higher probability. And, as we move higher, those trigger levels will also move higher. So, always consider how much risk you want to be taking should the market move closer to completing wave 3 off the 2009 lows.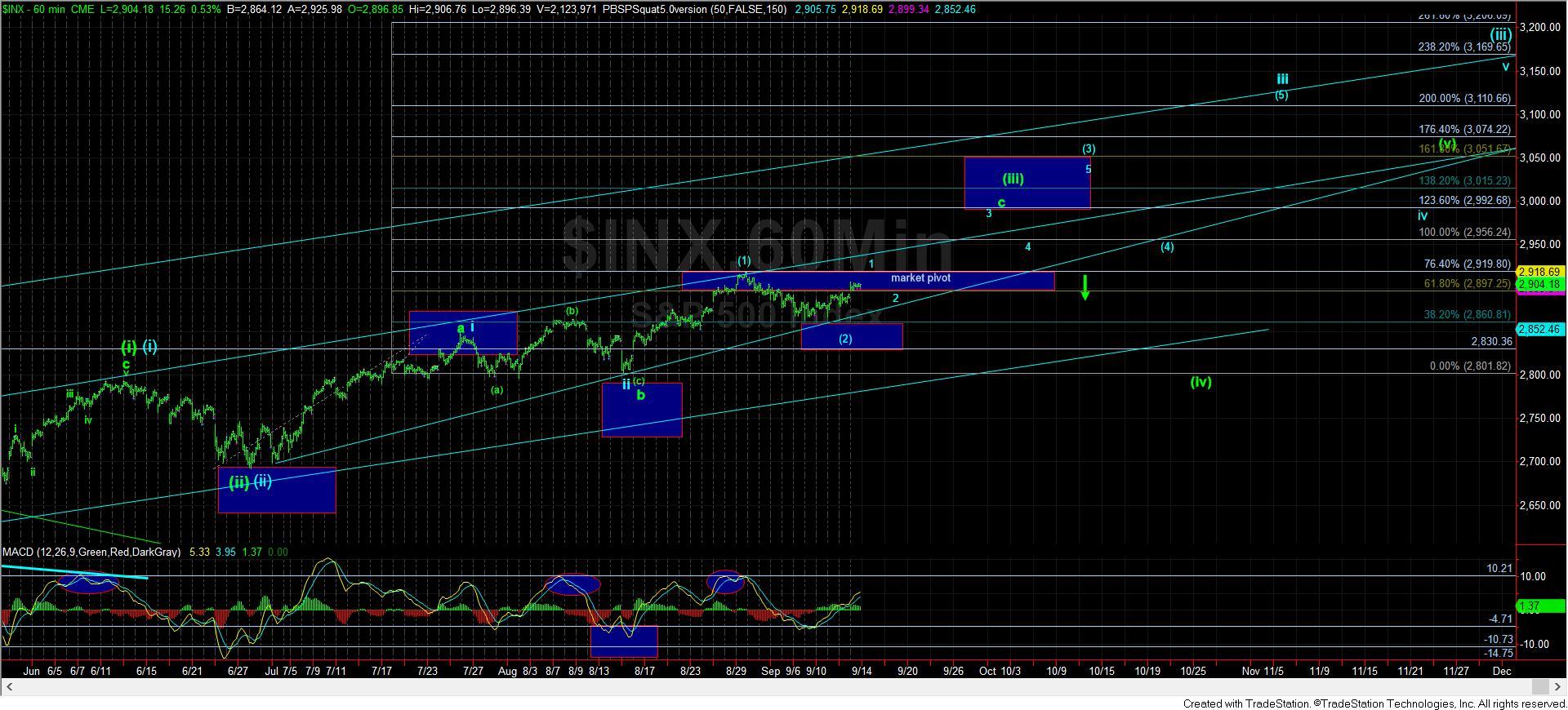 60minSPX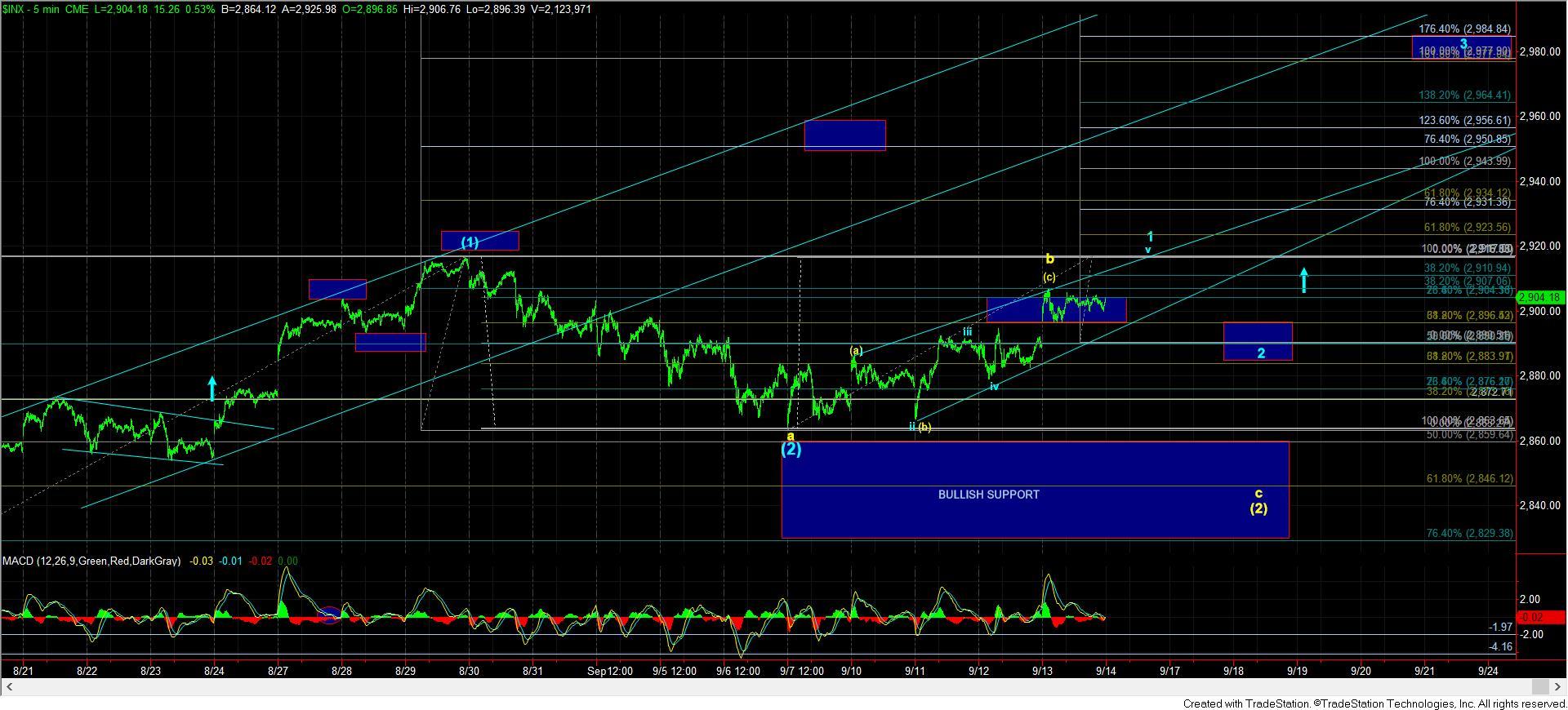 5min-zoomSPX