Market Trades Higher But Is Still Sitting Under The Key Resistance Zone
Today we opened higher but fell off of those highs fairly early in the session giving us what counts best as a three-wave move up off of the lows. We have since moved higher once again but as of the time of this writing are still trading under the highs struck earlier this morning. Furthermore, we are still under the key pivot/resistance zone at the 4376/4426 zone (moved up to align with Avi's levels) which is still very much keeping the primary green count in play. So from here, the pivot will remain quite key and if we can continue to hold under that zone I will continue to look for this to resolve lower however a push back over the pivot will open the door to the yellow count.
From a larger degree perspective, really very little has changed today and even on the smaller timeframes, there is not too much to add as long as we remain under the 4426 upper pivot level. The key and main takeaway from today's action is that the move up off of the lows does count best as three waves. While this is supportive of the green retrace level but should we see a breakout over the pivot it would suggest that the next leg up would only be a wave b of a larger wave iv under the yellow count, and not the bottom of all of the wave iv under that path.
With all of that said and as long as we hold the 4426 level I am still going to give the green count the benefit of the doubt but given where we are trading today we should have an answer sooner rather than later as to which path this is indeed going to follow.
SPX 5m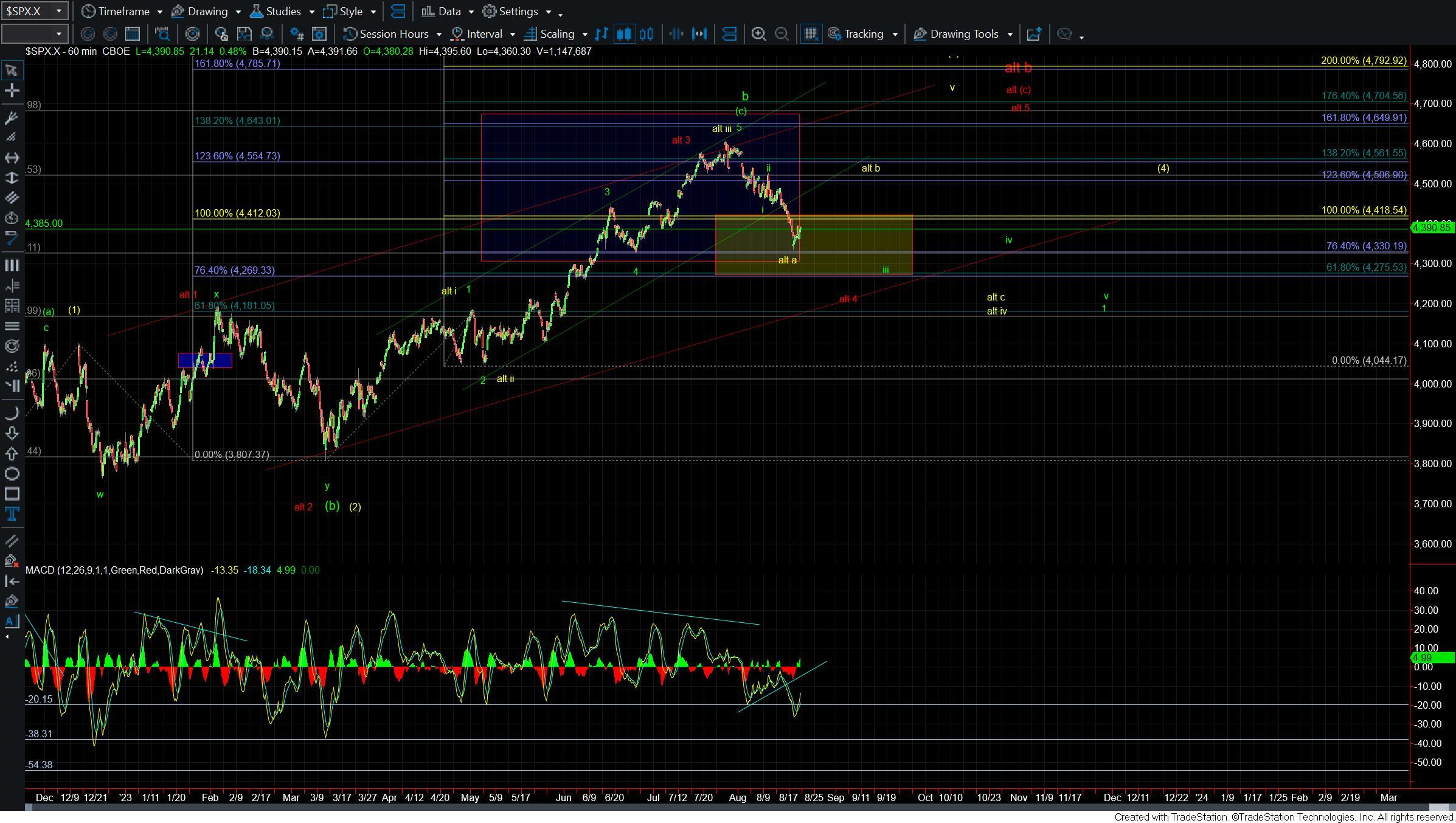 SPX 60m