Market Testing Support Again
With the wave (3) top in place, the only question was where the SPX would find support for wave (4). Last night, my assumption was that we would more likely be testing the 2110 SPX region and that is what we saw today. While I may have enough waves in place now to consider this downside completed, it would really look best with one more 4-5 in this c-wave of (4), and it may even test the 2105SPX levels.
But, once the market provides us with a 5 wave move off the lows, followed by a 3-wave pullback, and then a take out of the high of the initial 5 wave move off the lows, I will be focusing on the 2142SPX region next. Before then, our main resistance down here is the 2115/16SPX level.
As far as the IWM, it is playing an almost perfect Fibonacci Pinball thus far. The only issue I have with it is that wave (1) was a leading diagonal, which does put questions in my mind regarding the structure and count. But, from a Fibonacci Pinball perspective, it is playing out rather well. We came within pennies of the smaller degree 1.00 extension for wave iii of (3) of green iii of 3, and have now pulled back in a wave iv. And, as long as we hold over 127, I am expecting the market to break back out over the 129 region on the way to at least the 131.40 level, but more ideally to the 132.75 region. The structure off the low should help us narrow the target for wave v of (3) much better.
But, again, should the IWM break down below 127 and the SPX break down below 2105, it would make me become much more cautious about this uptrend as neither of those levels should really be broken based upon our Fibonacci Pinball method. While it does not mean the pattern has been invalidated, it does mean that it will invalidate more often than not. So, we have yet another test to pass before the SPX can head to new all-time highs.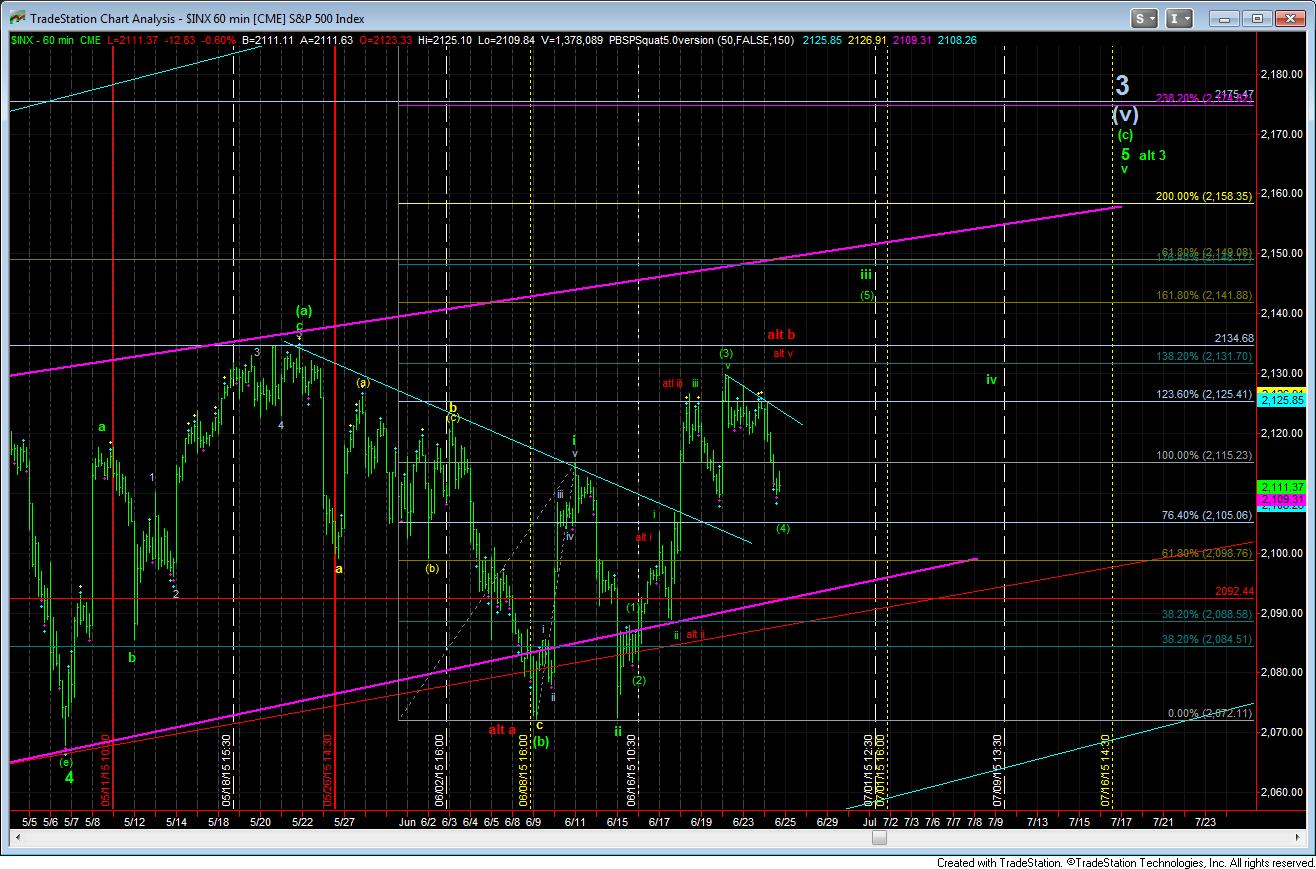 1TurnChart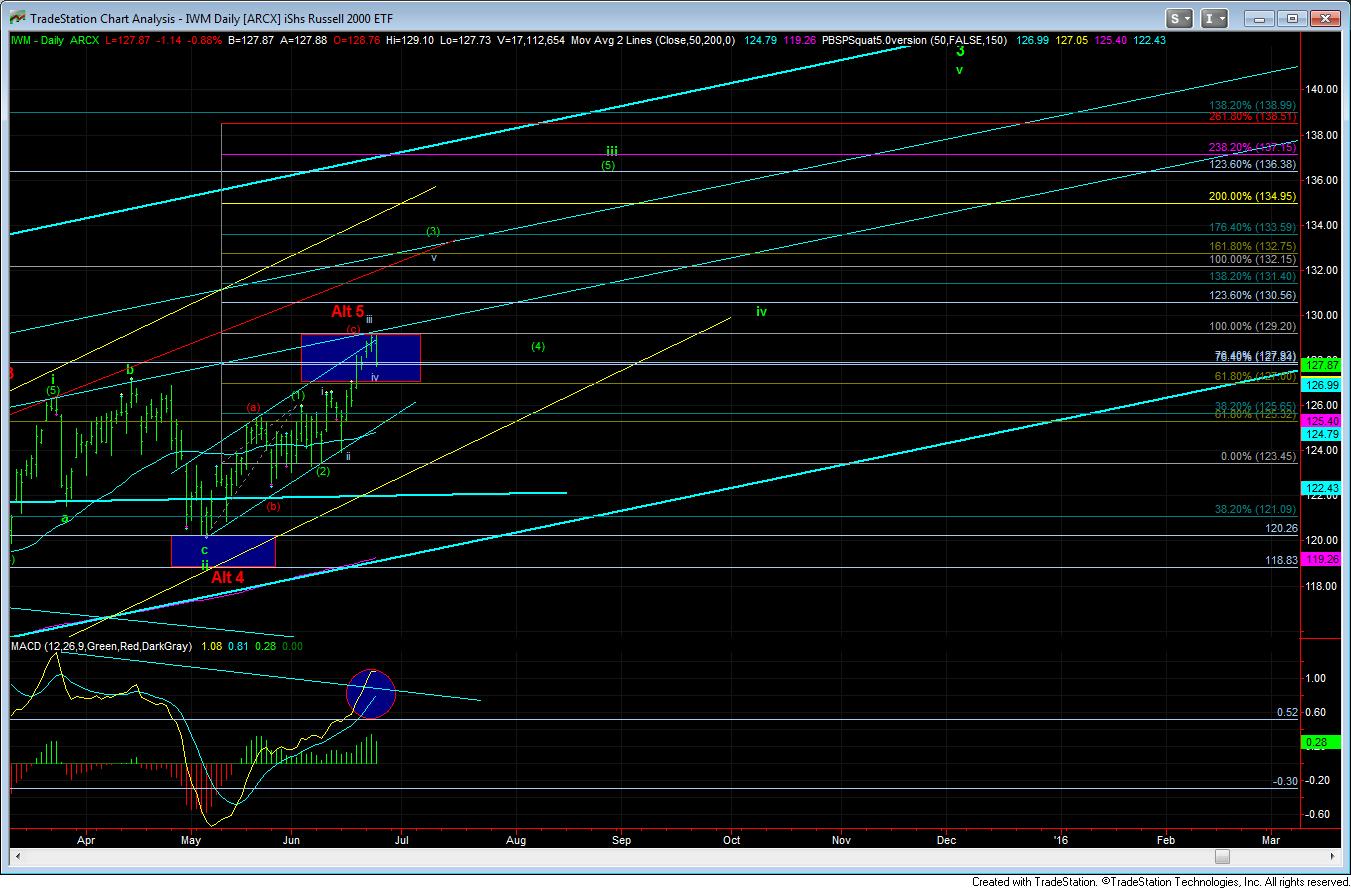 IWM