Market Testing Support - Market Analysis for Sep 25th, 2017
When the market was unable to break out over our resistance in the 2507-2511SPX region, it decided to head in the other direction towards our support region. And, today, we have begun to test that support region.
In fact, the day started with the market giving us some downside clues with a potential 1-2 downside set up early in the day, which would ordinarily be targeting at least the 2480SPX region. But, so far, that important region has not yet been tested.
On the micro structure, today's rally high just below the 2496SPX level is our initial resistance. As long as we remain below that level, pressure will remain down. Moreover, as you can now see, the market may be developing a downtrend channel from the last several day's overlapping downside action, with the downtrend channel resistance in the 2500-03SPX region.
While I would still prefer the bigger drop to be seen down towards the 2400SPX region from here, I cannot say that I have a clear impulsive structure to the downside off the highs. This makes me question if we are going to break support. Please remember that if we are not able to break support, the market retains upside potential to the 2520-2530SPX region in wave (iii) of iii, as presented on the daily chart.
Therefore, we are still within the region that the market is going to make a decision between the two scenarios we have been tracking for quite some time.
And, if you are looking for clues within the rest of the market as to which way the SPX is going to choose from here, well, it does not provide much in the way of answers. The IWM has been exceptionally strong, and has not signaled that it intends to break down just yet, whereas I have been posting how badly the NQ is set up, especially based upon the MACD on the daily chart.
So, the SPX is still caught in the middle, and I think there is risk to both sides of the market right now until the market chooses a near term direction. But, please remember that under either scenario, I still expect the market to approach or exceed the 2600SPX region, but much depends on if we begin that approach from this region, or the 2400SPX region.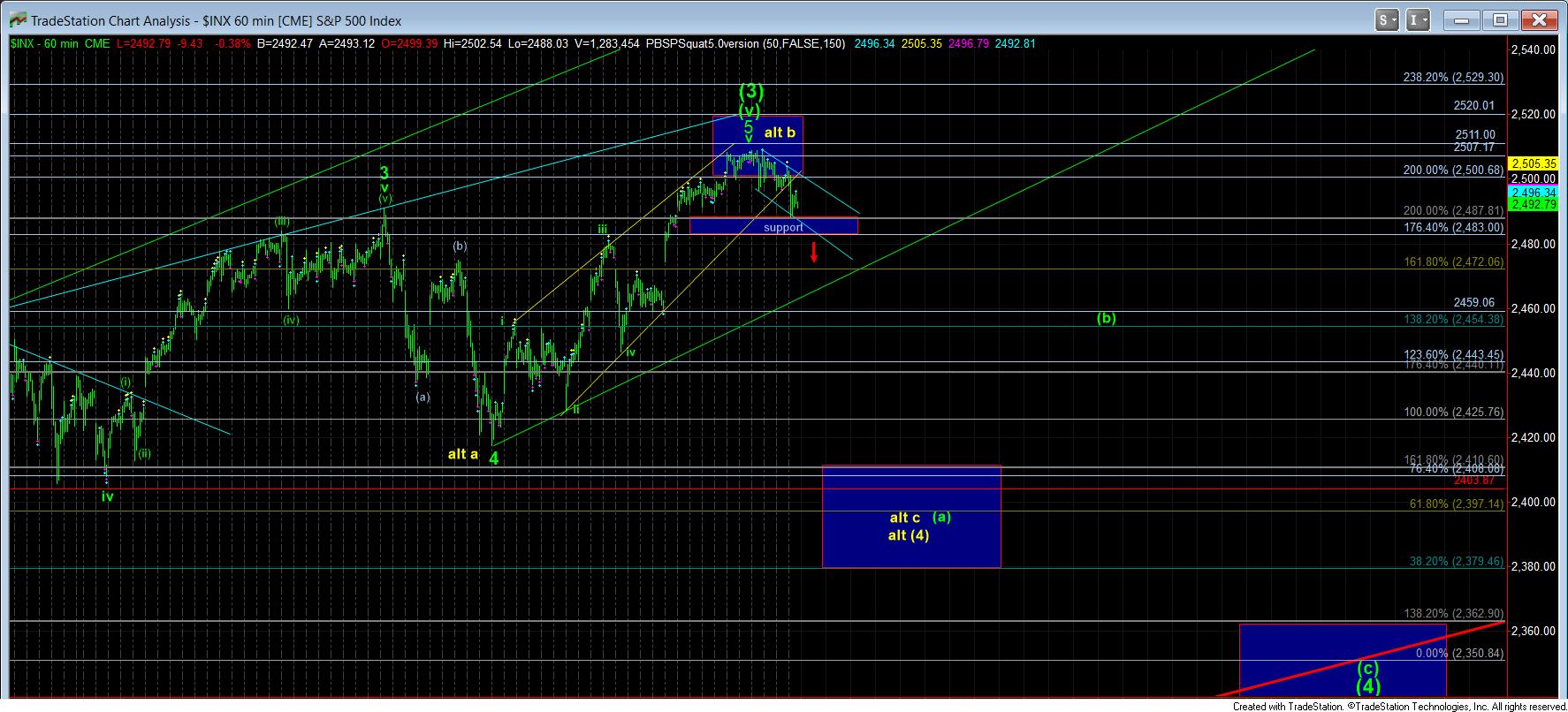 1-60minuteSPX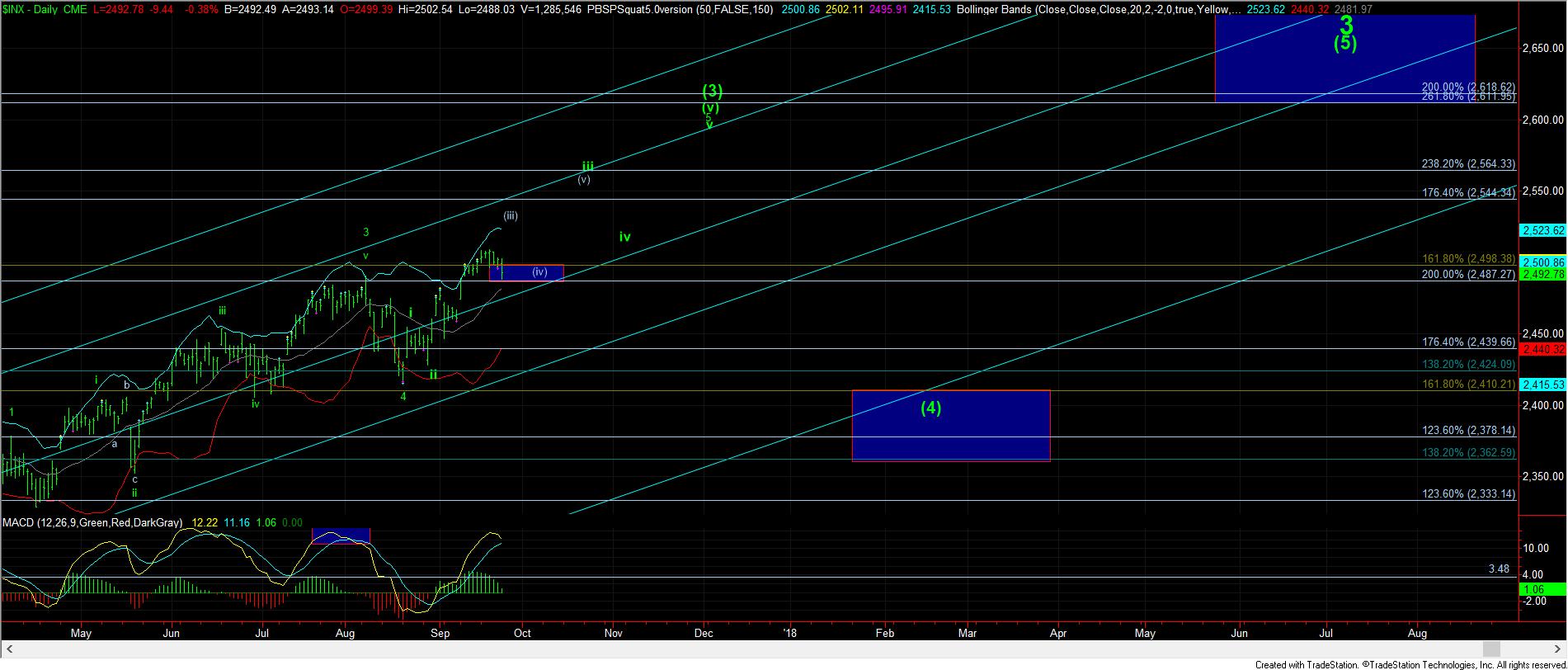 1SPXdaily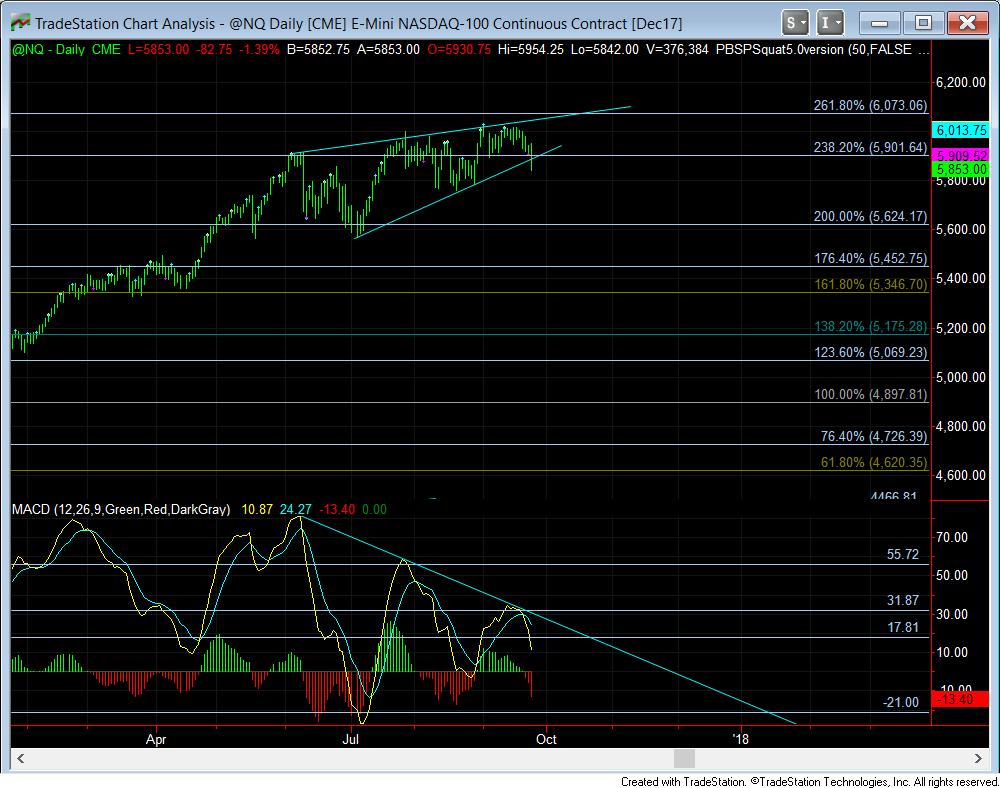 NQ-daily