Market Testing Both Sides
Over the last week, the market did a wonderful job in taking us up to the 2890SPX region target, and testing the bears. And, as we have been highlighting, that would be a good place to de-risk a bit, after we caught the bottom in the SPX back in March.
Today, the market proceeded to now test the bulls, as it dropped down to the bottom of our pivot zone. And, as I have been highlighting over this past week, we are in a BATTLEZONE wherein the bulls and bears are going to fight it out for the next major move in the market. Most specifically, what is being decided is if the market will open the door to drop back down to the 2060SPX region in the purple count or if we have already bottomed, and we are heading up to the 3200-3300 region to complete wave i of 5, as shown on the 60 minute SPX chart.
As I have also been highlighting, as long as we hold the 2700SPX region of support, the bulls can remain in control, and set us up for a rally to the 3060-3170 region next for wave [v] of [3] off the March lows. However, a break down below 2700 opens that door to take us back to the 2060SPX region.
And, as we have seen over the last week, the battle is raging on. Moreover, as we were hovering near the recent highs, I tried to explain that you really do not need to accept the risk of the market up near the 2900 region, since if the market proves to be bullish, there would be other long entries, such as wave [4] of wave i, or even the bigger wave ii after all 5 waves up off the March lows complete. And, until we are able to break out through 2900, the risks have risen beyond the point that many would want to engage in this epic battle.
So, as it stands right now, the market is holding support. Yet, it would take an impulsive move over the 2800 region to convince me that we have begun wave [v] of [3]. Until then, I still retain a healthy dose of skepticism, and will allow the battle to rage on until a victor has proven his worth. I would imagine that one side will blink this week.
Should we see an impulsive rally over 2800 over the coming day or two, then I can be a bit more confident in the bullish pattern. However, should we see a direct break of 2700, or if a rally begins off the 2700 region support which looks clearly correction, then I will begin to lean more towards the bearish potential presented by the purple count.
So, as Leo says, its time to get the popcorn, and see who will be victorious in this epic battle. The lines have been drawn.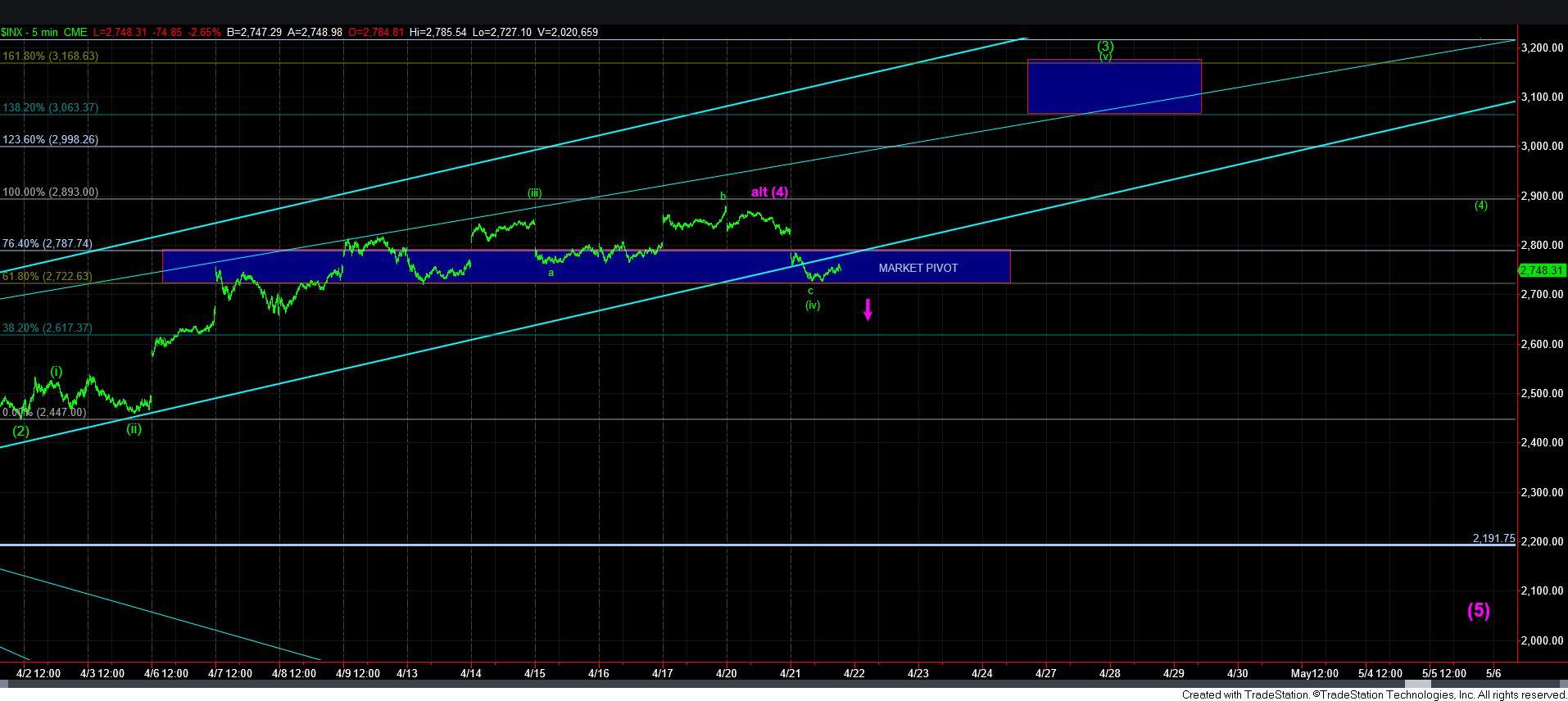 5minSPX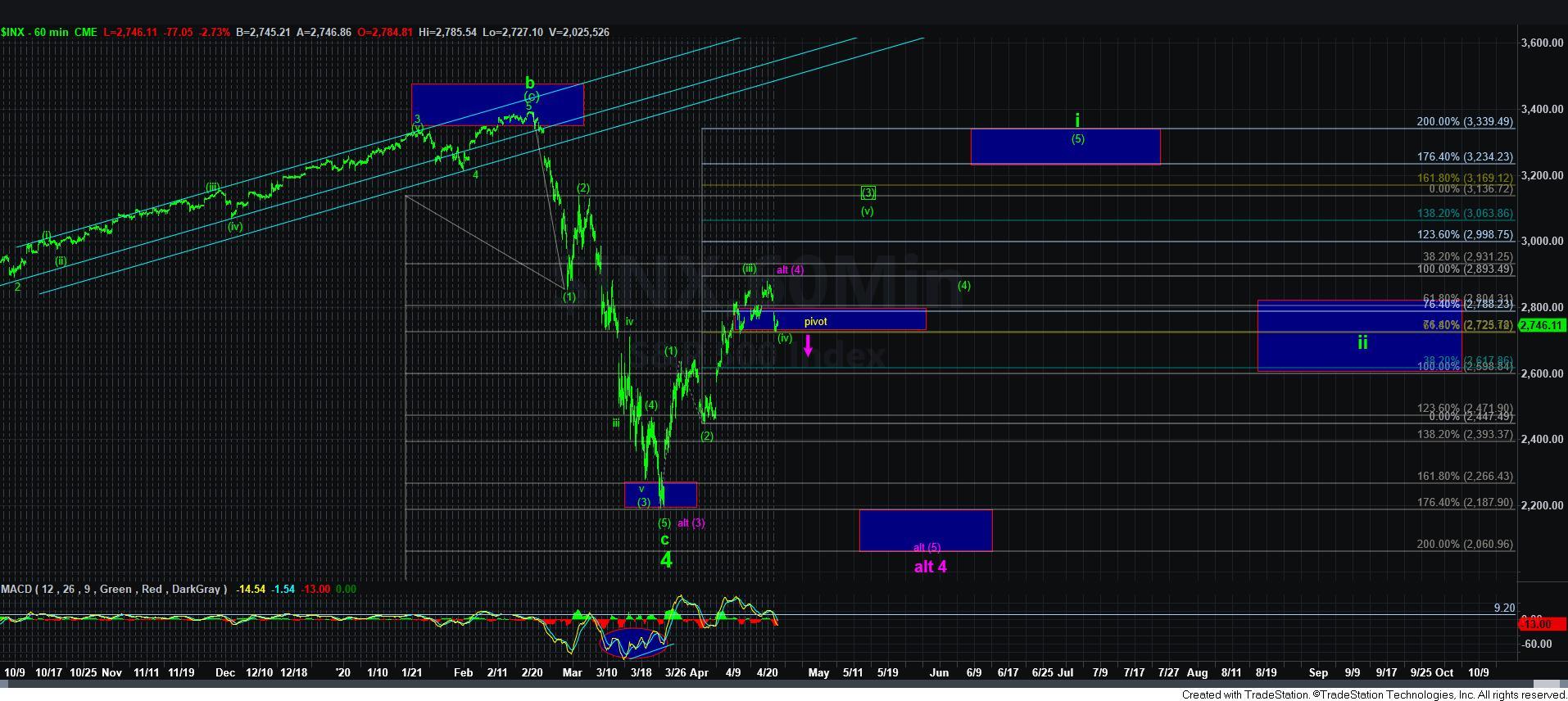 60minSPX