Market Takes A Breather But Still Holding Upper Support
After moving up sharply over the past several weeks today we saw a little pullback off of the highs but so far that pullback is corrective in nature. Furthermore, we are still sitting over even the most upper of micro support. So with that, we still do not have any signal that we may have put in even a local top just yet.
We are also still under the 4533-4575 level on the ES which I am viewing as a key upside pivot zone. which I would want to see broken to give us further confirmation that we are indeed following the yellow count and are going to see more of a direct move up towards the 4575-4644 region for the top of the yellow wave a. So from a micro perspective as long as we can hold over the 4483-4470 zone on the ES I will continue to look higher for a move up towards the 4575-4644 region for a top in the yellow wave a.
If we break below that 4475 level then it would open the door for this to have put in a local top. From there we will need to keep a very close eye on the structure of the next leg down to help confirm whether we are dealing with the yellow count or still potentially the green count. As long as the move remains corrective lower I will continue to look higher into the new year. An impulsive move lower would however open the door for this to have begun the larger third wave down as shown per the green count.
Furthermore, the larger degree count on all the indexes is still suggestive that we should be seeing an ABC up off of the low rather than an impulsive count. Finally, the strength and sharpness of this move up off of the low is more suggestive to me that this move is completing an ED from a corrective move lower rather than an LD down. This is more supportive of the yellow count rather than the green count.
So while this move is certainly giving us a good start to a potential push to new all-time highs the path to those highs is likely going to take some twists and turns. We need to continue to remain nimble here and allow the market to continue to give us guidance from both a structural and price perspective.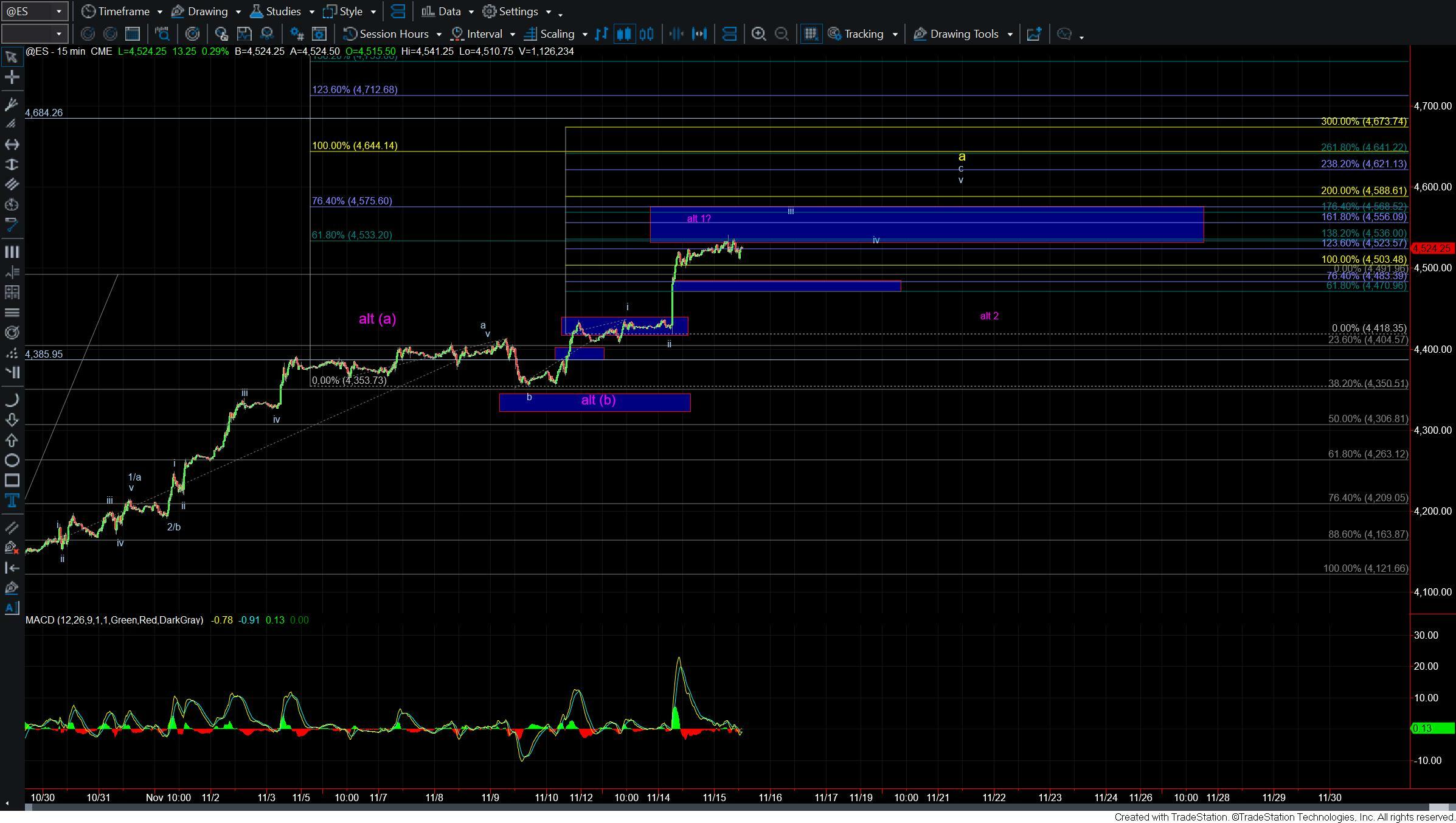 ES 15m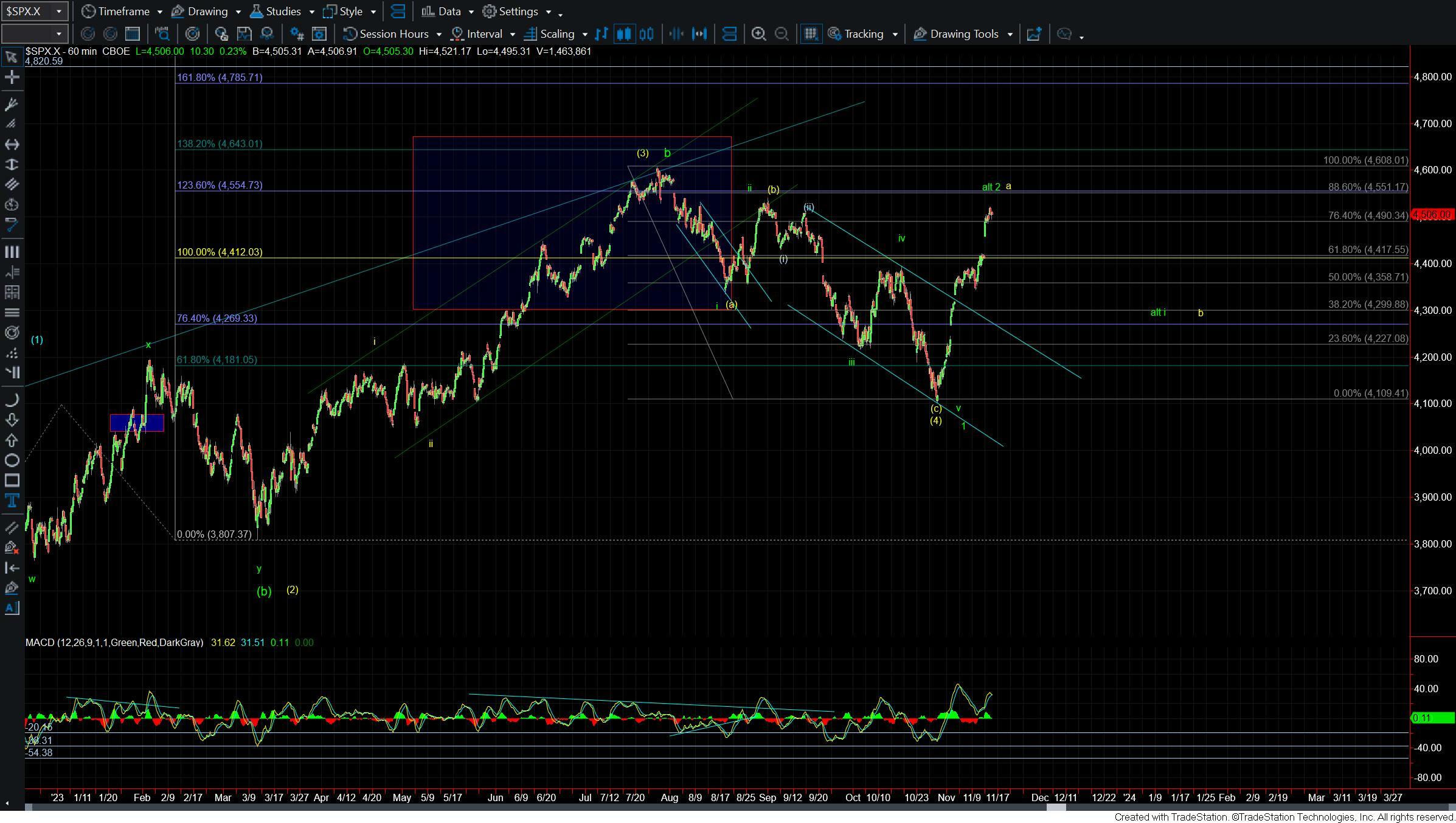 SPX 60m