Market Takes A Breather After A Big Week
I have very little to add to the analysis today as the market has really not done too much today other than consolidate near the highs. What I will note is that this high-level consolidation is quite supportive of seeing further upside follow-through which would potentially give us a full and clean five up off of the lows. For now however and until we can make another higher high we do still have to keep our eyes on support below but as of right now, the market does look like it is going to attempt to give us another push higher for a fifth wave up.
Rilling down to the five-minute ES chart I have support now sitting at the 4343-4307 zone and as long as we remain over that zone we still should see another push higher. While so far the retracement lower has not been terribly large it is big enough now from a time perspective to consider it all of the wave 4. So with that I would likey view any push to new highs as a full five up off of the lows.
Assuming we can indeed make a push to new highs I would be looking at the 4415-4438 region as a topping zone for the wave 5. After seeing a push to new highs I would then look for a corrective retrace to begin the wave (b) down.
If we break under the 4307 level prior to making a higher high then I would view that as the beginning of a wave (b) on a three wave move up off of the lows. The end result still likely would be higher levels into the end of the year however with only a three wave start it would make things a bit less reliable.
For now however and as long as we remain over support I will continue to look higher for this to complete a full five up off of the lows. Assuming this does indeed occur we should then have a fairly reliable setup to look higher towards the new year.
ES 5m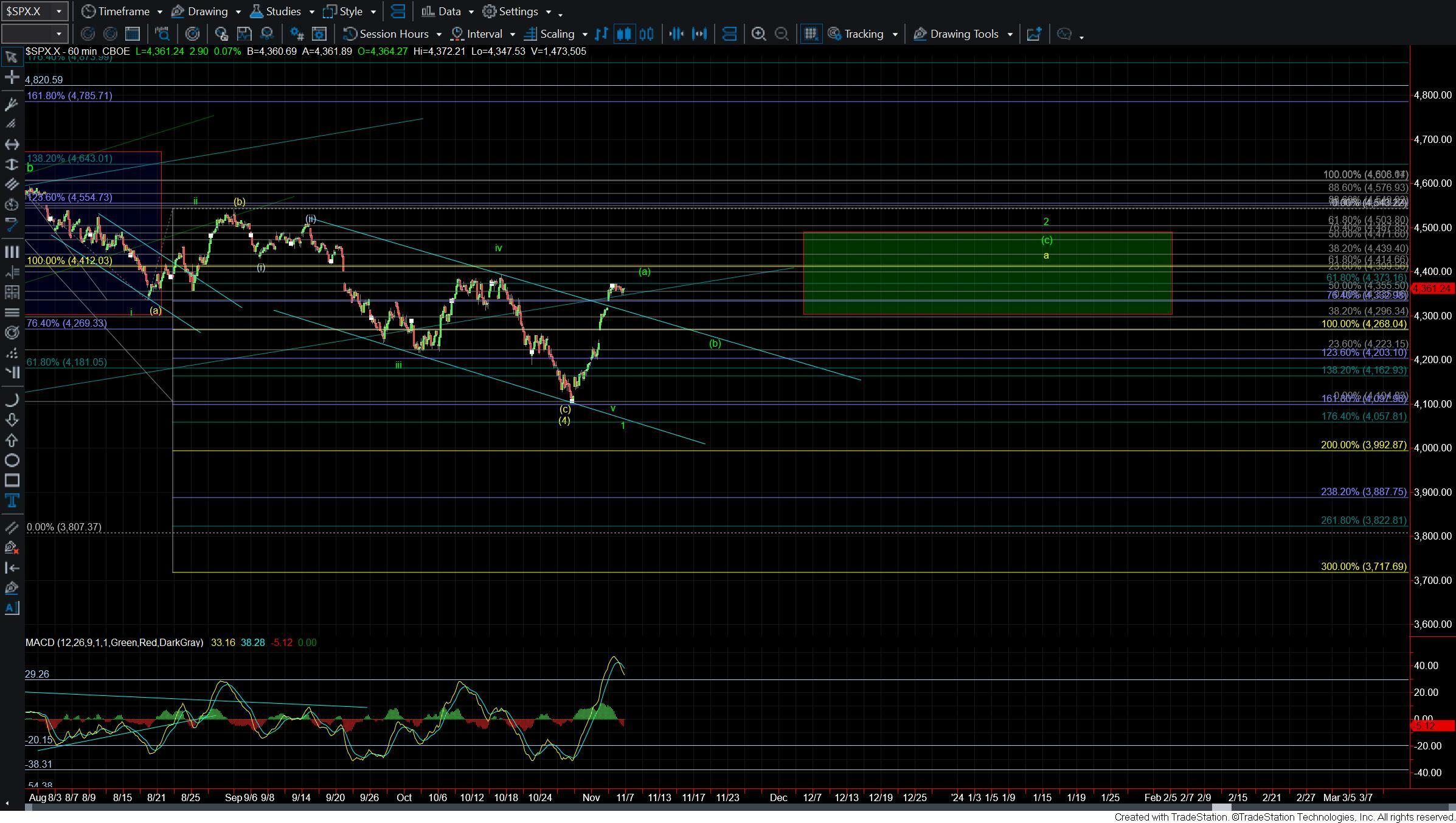 SPX 60m