Today we saw the market open flat and trade flat again for most of the day. So once again there really is not much to add to what Avi had laid out in the weekend analysis on the bigger picture count.
On the smaller timeframes, I do not have too much to add to what I noted yesterday as we are still holding the count which would suggest we are going to see another higher high to finish off the wave (v) which is shown in white on the charts. Under this case, we still need to break out over the HOD at the 4594 level and then break up over the 4608 level. If we can manage to break those levels then I have 4640 as the next key overhead fib resistance level for a potential topping zone of the white wave (v).
If we begin to break down and move under the 4542 level then it would open the door to this having already topped in the wave ii/b but we would need to see that move start with five waves to the downside and then break under the 4529 to give us further confirmation of a top. We would then need to see this break through the 4515-4484 zone below to give us further confirmation of a top on the larger degree timeframes.
If we simply see corrective wave action lower while holding those support levels then it still suggests we are moving higher before a significant top is seen.
So again overall there is really very little to add to the weekend analysis as the market has traded in a very tight range over the past couple of days. The parameters that we have had in place from those previous updates remain unchanged and I will continue to look towards those as we move into the latter part of the week.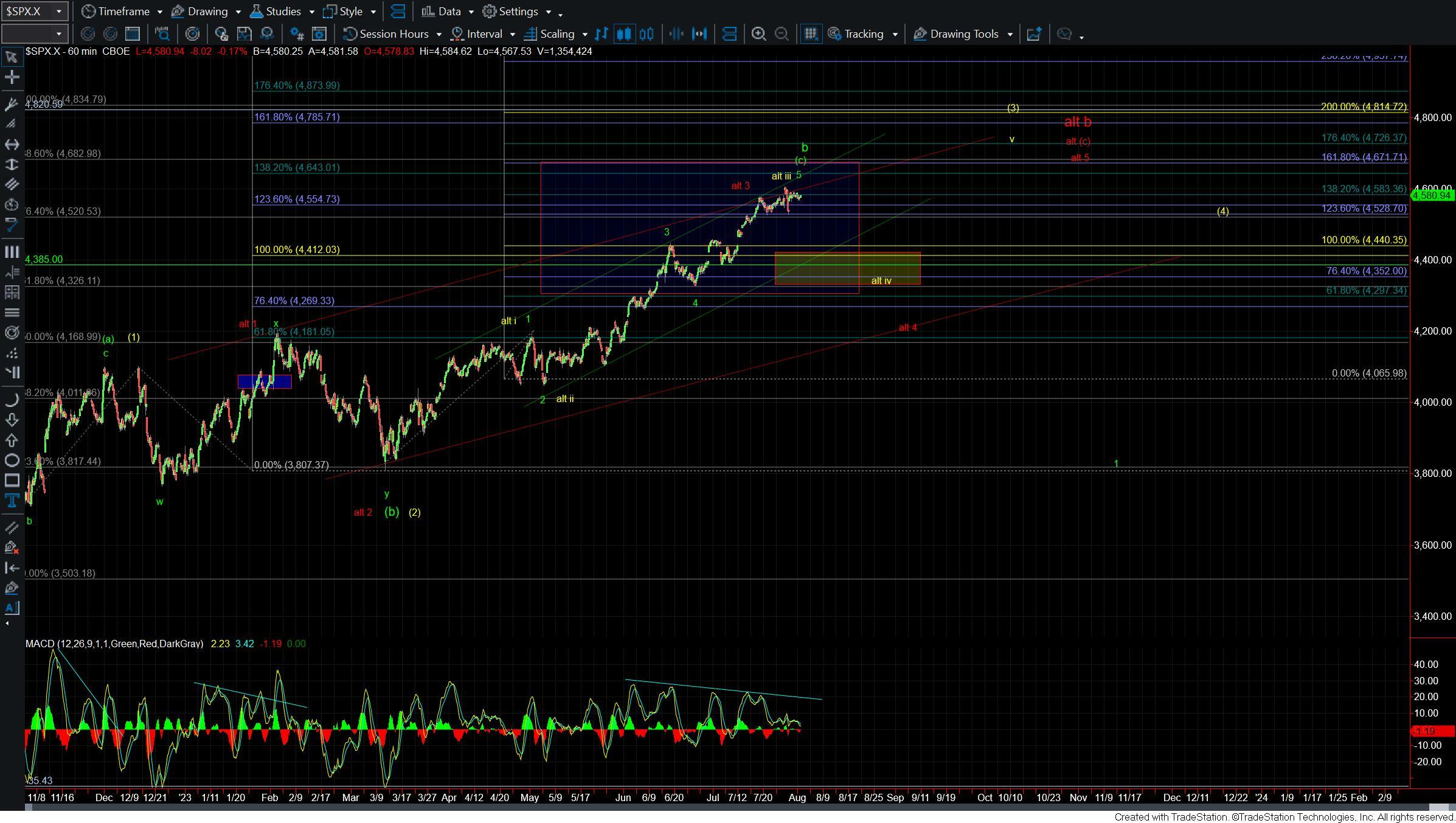 SPX 8111 60m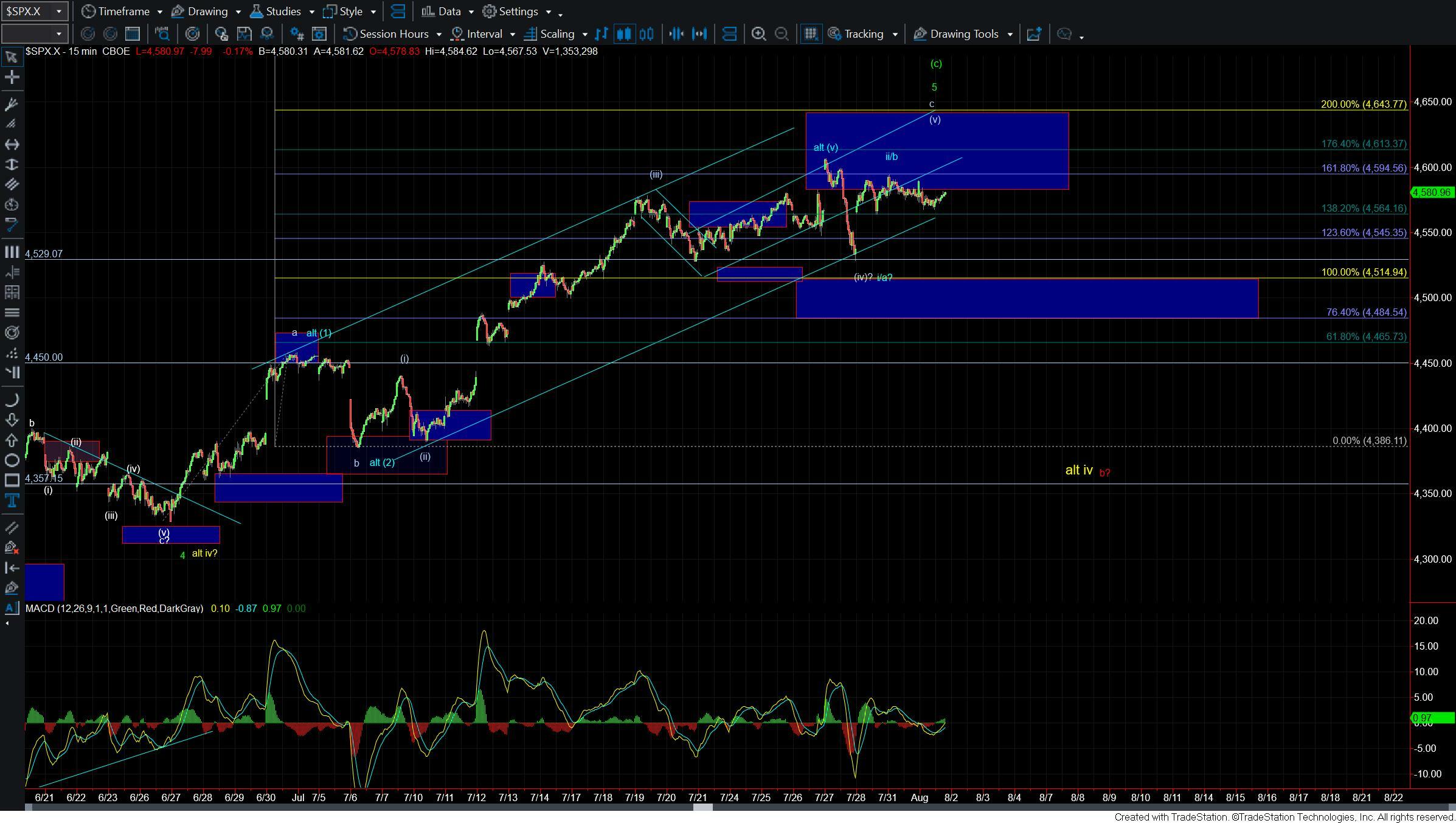 SPX 8111 15m