Unfortunately, there really is not much more for me to add to the analysis, as the market simply refuses to move as it seems to be stuck in neutral.
But, I would like to add a point I made earlier today. I know there are a number of people that are thinking that we have already begun wave 3. And, I cannot say that this is an unreasonable thought, especially since we are in a strong bull market. Moreover, every day, we see more and more stocks breaking out in their respective 3rd waves. So, it really is only a matter of time before we see it in the SPX as well.
So, over the last day, I have taken apart the rally off the low struck a little over a week ago in the futures, and I simply cannot get a reasonable structure that would suggest we are already in wave 3. First, I still really do not have a reasonable count to even consider 5-waves up is complete just yet, as the current structure seems to count best as only 3 waves up thus far. Second, I see no reasonable 2nd wave to which I can point that would suggest we are already in wave 3.
Therefore, while it is certainly "possible" we are in wave 3, we really try to deal with the most probable scenarios when we analyze the market. And, for now, I have no strongly probable expectation that we are in wave 3 just yet.
To be honest, I don't think we will be within wave 3 in earnest until later this month or potentially in early March. You see, even if we consider we are completing 5 waves up off the last low we structure, we still need a 2nd wave pullback, followed by waves i and ii within wave 3. So, while I am certainly still quite bullish as we look ahead to the spring, I think we may still have some more work to do in filling in the pattern before we are ready to really break out on the run to 4300 next.
Of course, I could be wrong, but this is what I view as most probable right now. In the meantime, I still have to respect that this is a strong bull market, and surprises can certainly come to the upside. But, unless I actually get the set up I want to see for wave 3, I cannot trade that wave 3 in an aggressive fashion, which is a question I have been asked quite a few times already. Personally, I need a set up in order for me to trade aggressively. And, if I do not get it, then I will simply ride wave 3 with the individual stock positions I hold. But, I have still not given up on that set up, and still maintain a reasonable expectation to see it in the coming weeks.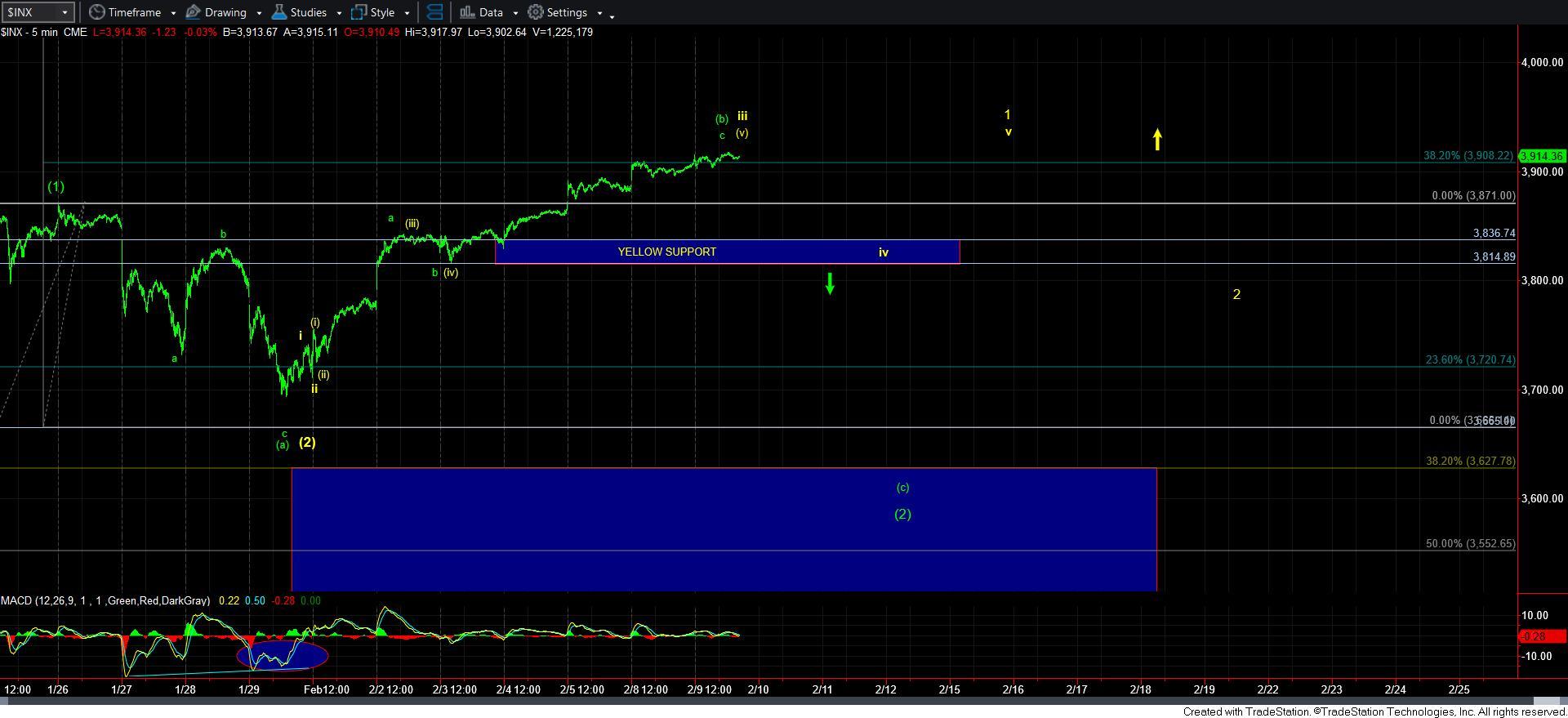 5minSPX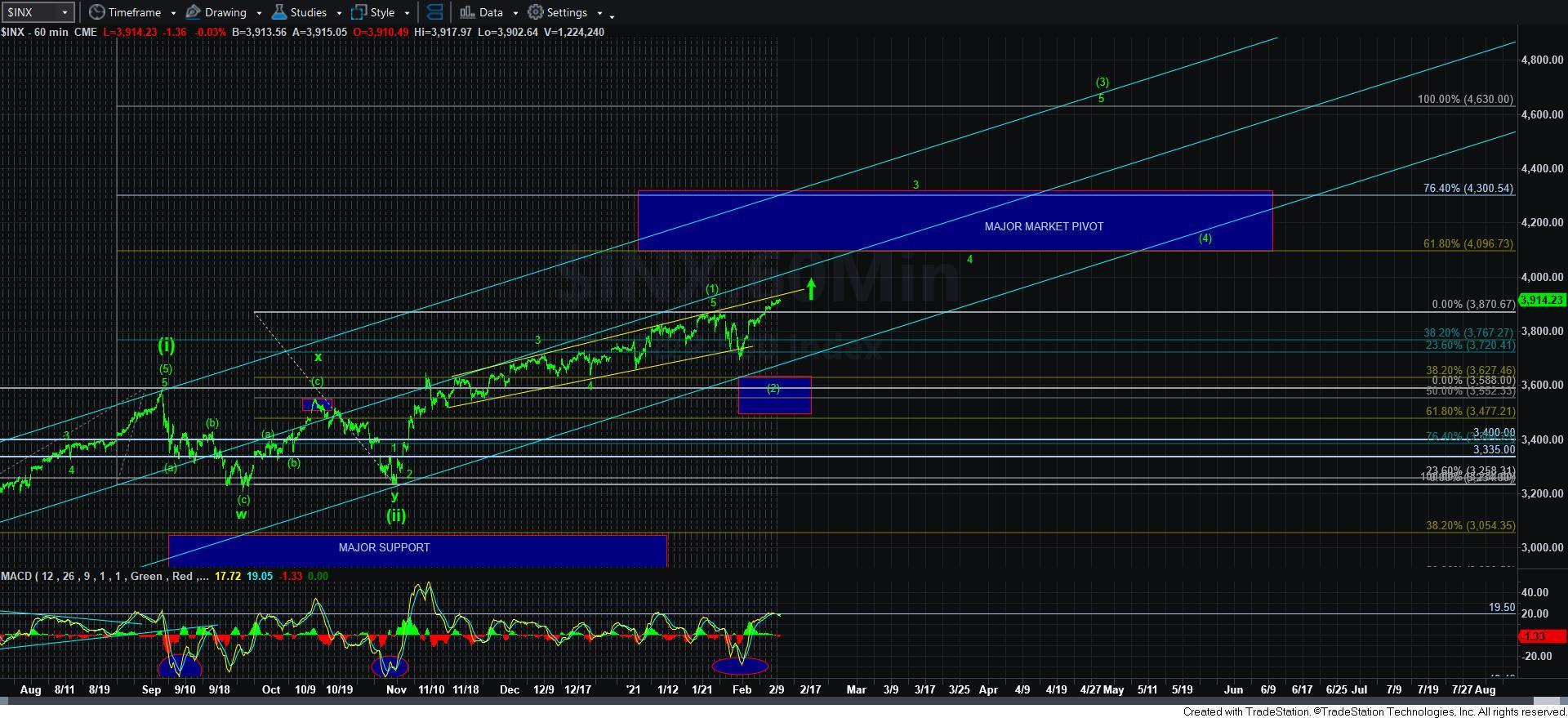 60minSPX