After opening up flat this morning the market we saw the ES drop down sharply in the last morning session about 20 points but quickly recovered all of that drop. As of the time of this writing we have yet to break back up over the previous highs and are therefore in a bit of no-mans-land here as we approach the final hour of trading. From a proportional and fib perspective, I would prefer to see this consolidate into tomorrow or Wednesday to give us a bit larger micro wave (4) as shown on the 20min ES chart before making new highs for wave (5). This would give us better proportions with the wave (2) of the same degree which bottomed at the 3211 low.
Now with that being said from a purely technical perspective we do have enough waves in place to consider the micro wave (4) completed thus a new high from here could be considered all of the wave (5) however it would simply make the proportions a bit less clear. In either case as long as we are over the micro support level which comes in at the 3303-3294 zone there is still no signal of even a local top. Should we break this micro support zone then it would give us the initial signal that we may have indeed struck a top in the wave 3 at which point I would be looking for the larger degree wave 4 to retrace down towards the 3205-3165 area before heading higher again to finish off the larger degree pattern. Breaking that larger degree support zone would be the initial signal that we may have finally stuck a larger degree thus putting us in the larger wave ii down as shown on the SPX chart.
So with very little movement today there is really not too much to add to what we have been seeing for the past several days and until this can break even upper micro support there is simply no signal that a top has been struck just yet even though the pattern is getting quite full up in this region.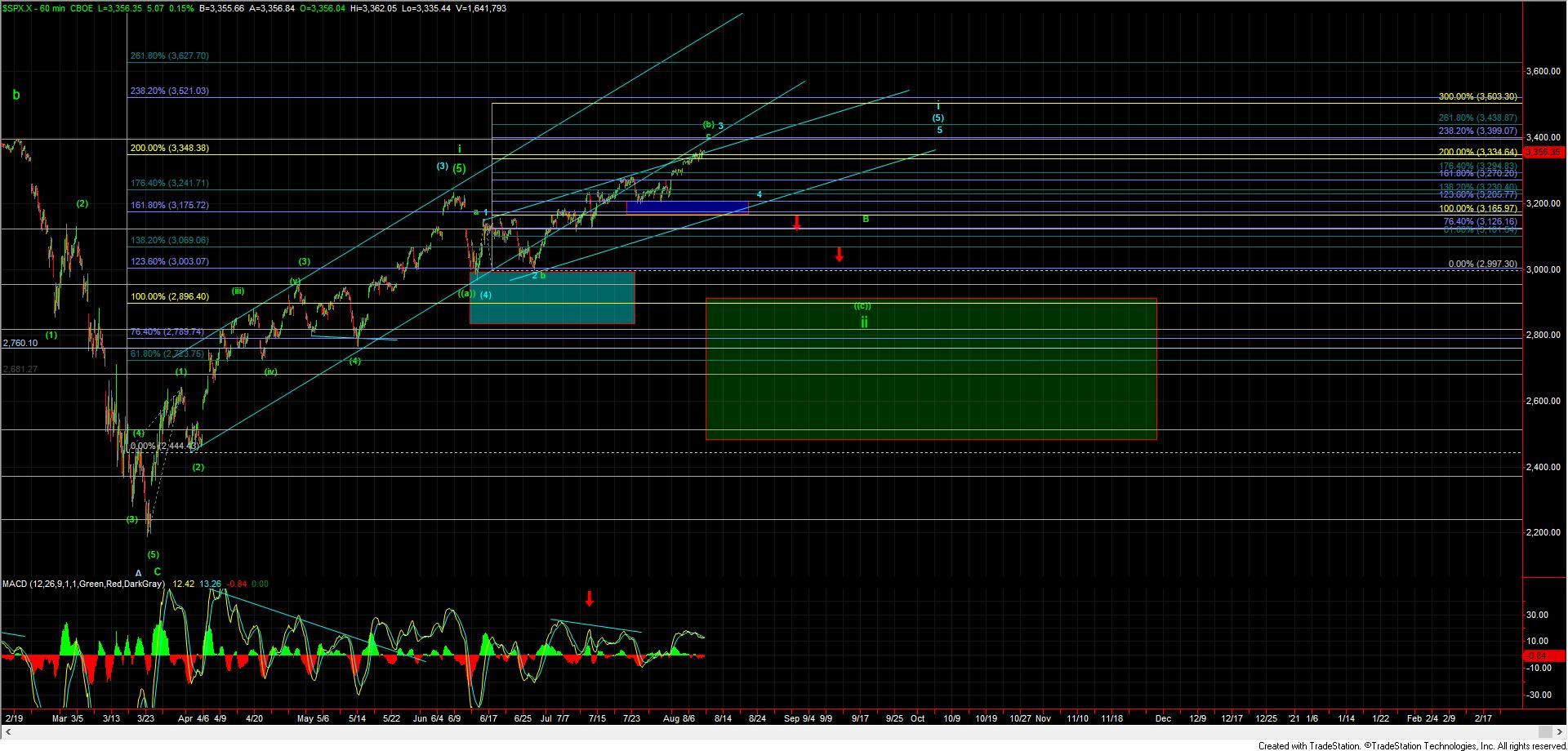 SPX 60m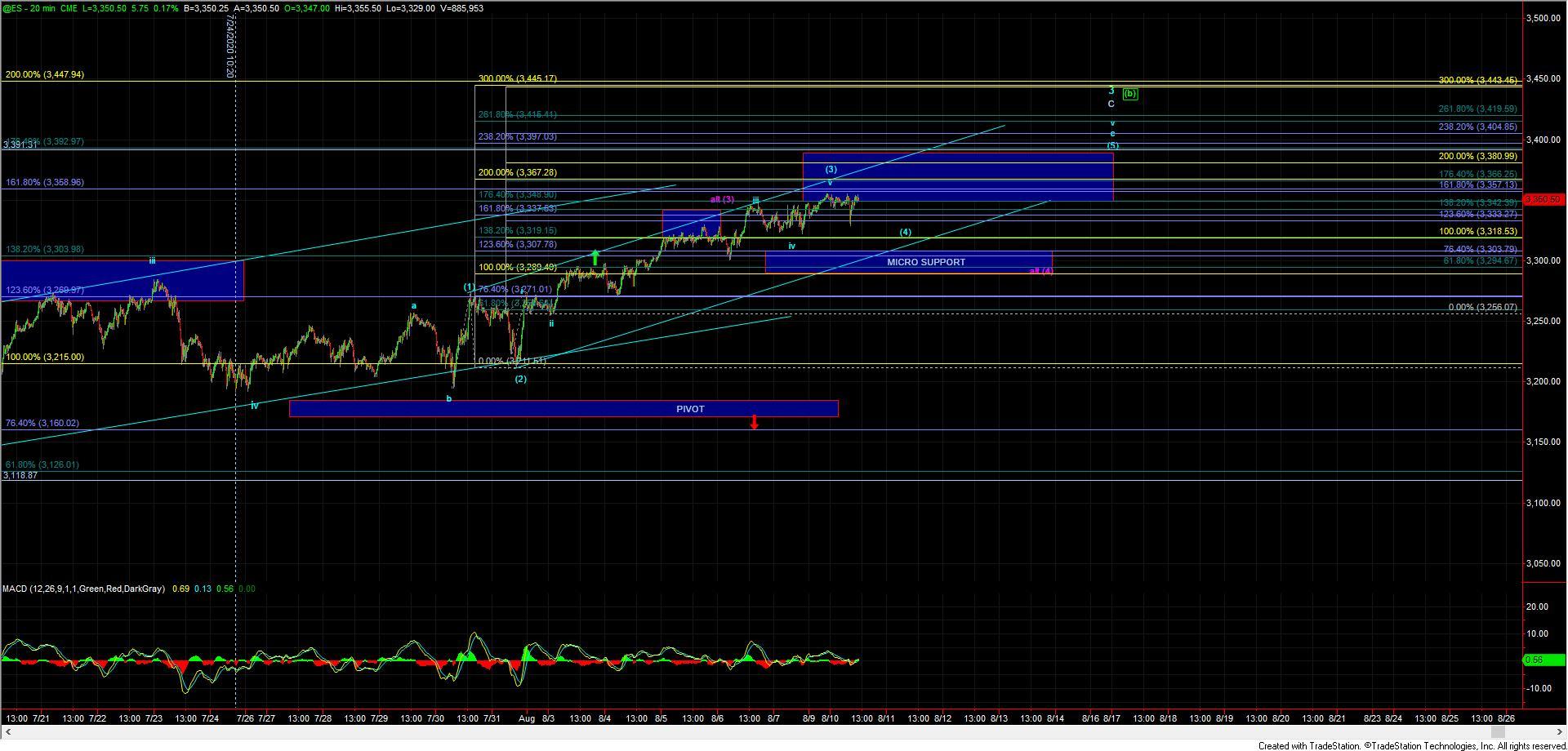 ES 20m