Market Struggles To Get Up Off Of The Floor
Today we saw the market move lower once again after moving higher in what looked to be a corrective manner yesterday. While we are still trading just over micro support, the inability for this market to make any sort of sustainable push higher and consolidation near the lows has me leaning towards this seeing a more immediate breakdown rather than a larger retrace to the upside at this point in time. I will note that from a proportional standpoint, a larger retrace would certainly give us a cleaner and better look; however, the market's inability to get up off of the floor has me leaning towards the more immediate breakdown scenario as long as we continue to remain under resistance.
Bigger picture not much has changed from the previous analysis that has been posted. On the smaller timeframes and with this continued consolidation near the lows, I have moved towards the wave ii top already being in place as my base case. With that, I now have the next key micro downside pivot at the 4439-4427 zone with the 4411 level acting as further confirmation that a top may indeed be in place.
If we can break those levels while holding under the 4461-4479 resistance zone overhead, then the next key fib support/pivot level would come in at the 4375 level, which is the 100ext of the initial move down off of the highs, and moving through that level then opens the door for a move into the 4325-4282 zone below for the wave iii in green. From there we still would need another wave iv and v to finish off the larger degree wave 1 down off of the highs, thus giving us further confirmation that we have indeed topped in all of the green wave b.
If we do not see a breakdown but rather move back over the 4479 level followed by a break over the 4491 level, then it would make it more likely that we are going to see the larger wave ii retrace up towards the 4514-4573 zone overhead.
Again a move into that zone would certainly make for a better-proportioned wave ii, but if we are going to see a move into that region we really need to get up off of the floor sooner rather than later and breakout over the micro resistance levels I noted above to signal that deeper retrace higher is indeed underway.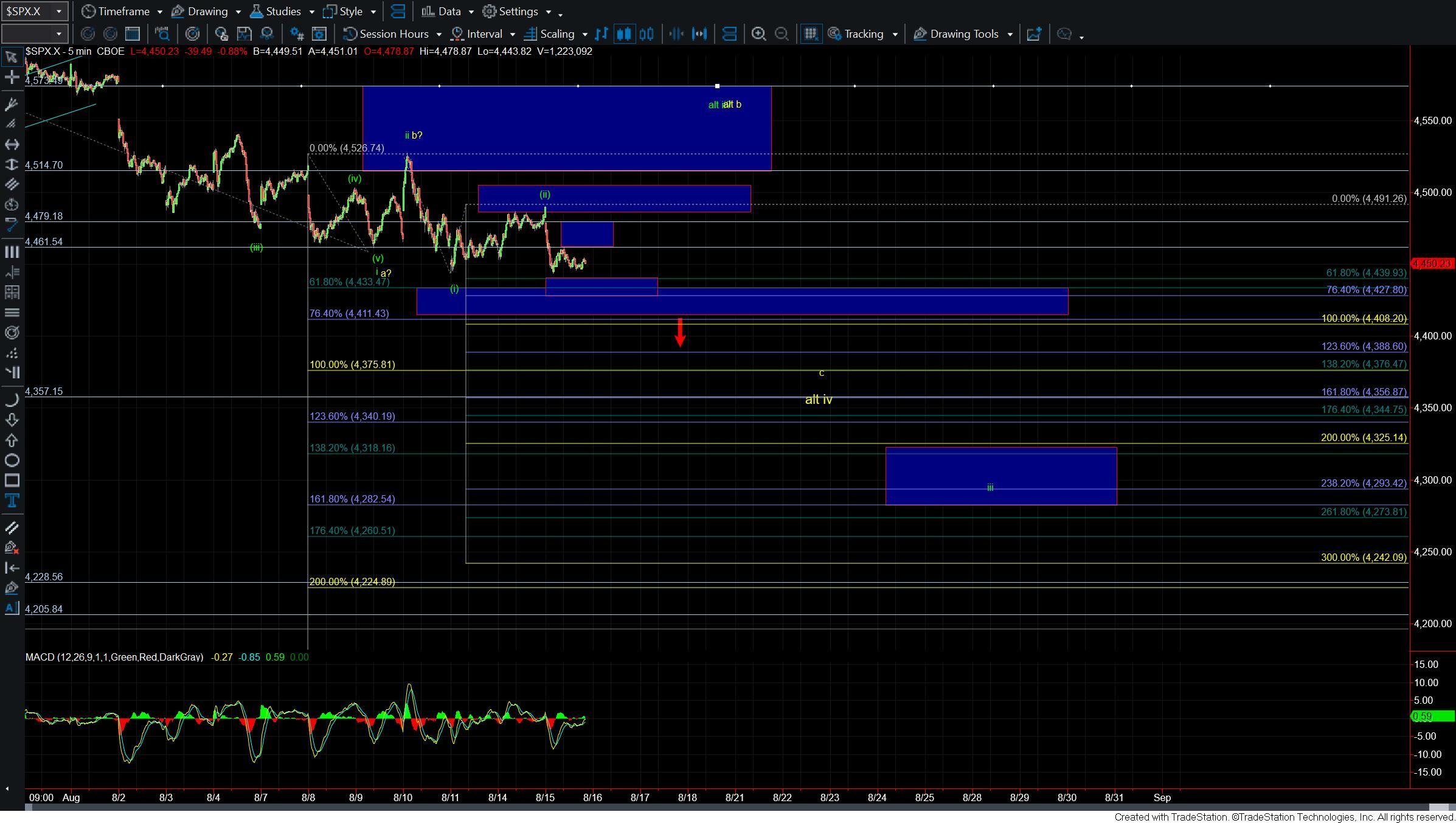 SPX 5m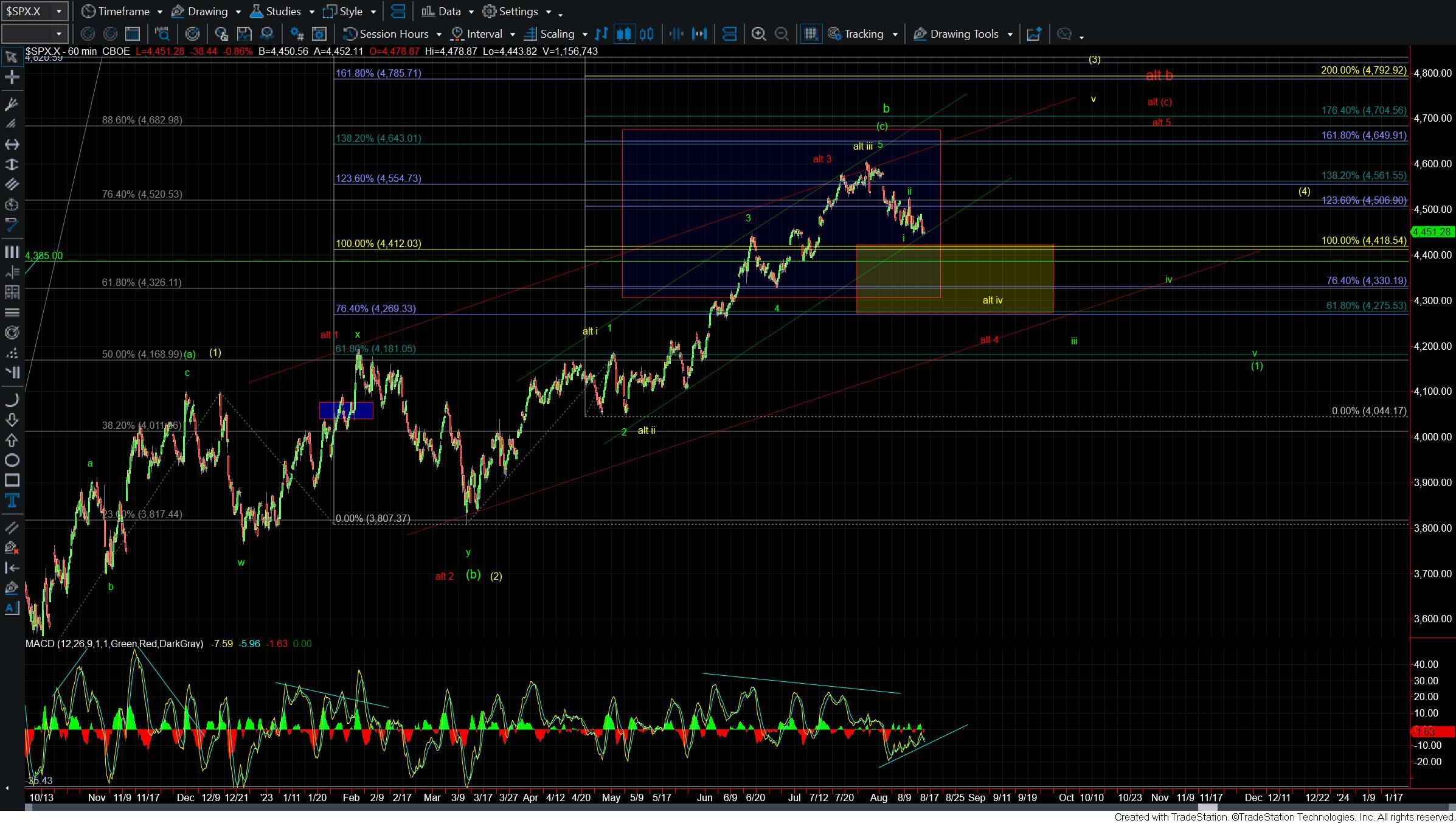 SPX 60m