Market Still Well Over Support Keeping The Shorter-Term Upside Setup In-Play
Today the market saw a continued move lower moving us deeper into the potential retracement zone for the wave 2 as laid out on the 10min chart. The move down into these levels is still tracing out a corrective three-wave move after seeing a fairly clear five-wave move up off of the 4103 low. This structure is keeping the upside setup very much in tact as we head into the final two days of the week. So with that as long as we can continue to hold over support we still have a path to see a move up to new highs as we move into next week.
The support zone for the wave 2 as shown on the 10 min chart comes in at the 4183-4133 zone on the SPX. This is the zone that will need to hold to keep the direct path to new highs most likely as shown in blue on the charts. As long as we can hold that zone and then follow-through with a push to new highs and a break over the 4283 level it would open the door to seeing that direct push up to the 4333-4463 zone to finish off the wave 5 of (c) of 5 of (c) of b.
If we are unable to hold the 4133 level and then follow that up with a break under the 4103 level then it would invalidate the most immediately bullish setup and give us an initial signal that we have put in at least a local top and potentially a larger degree top in all fo the wave 5 of (c) of B.
For now however and as long as we continue to hold over support the near-term pressure will remain up. With that being said and given how complex this market has been in recent months we still need to remain on our toes and keep a close eye on the price support levels noted as we are now entering the larger degree topping region for this wave b.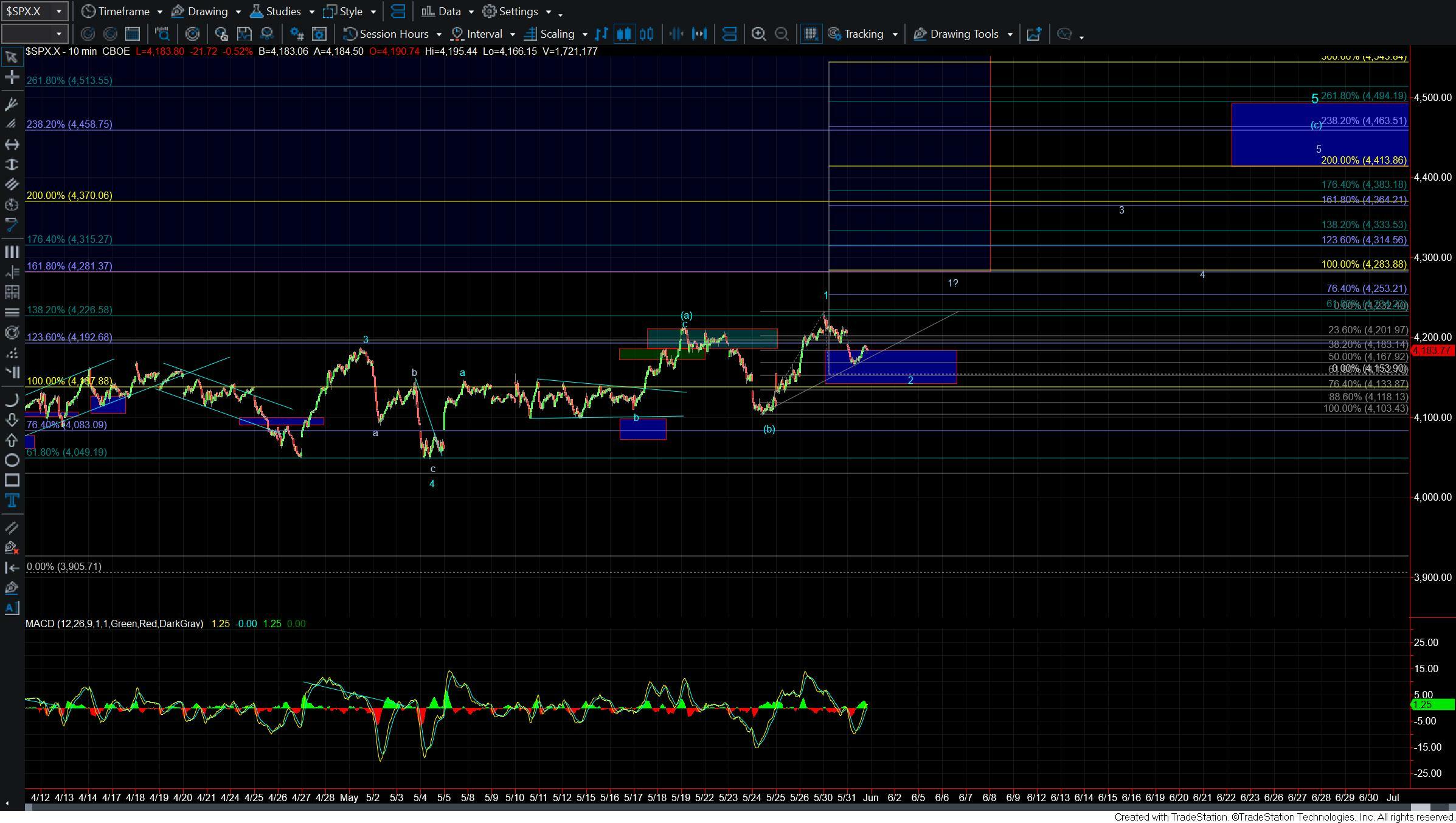 SPX 10m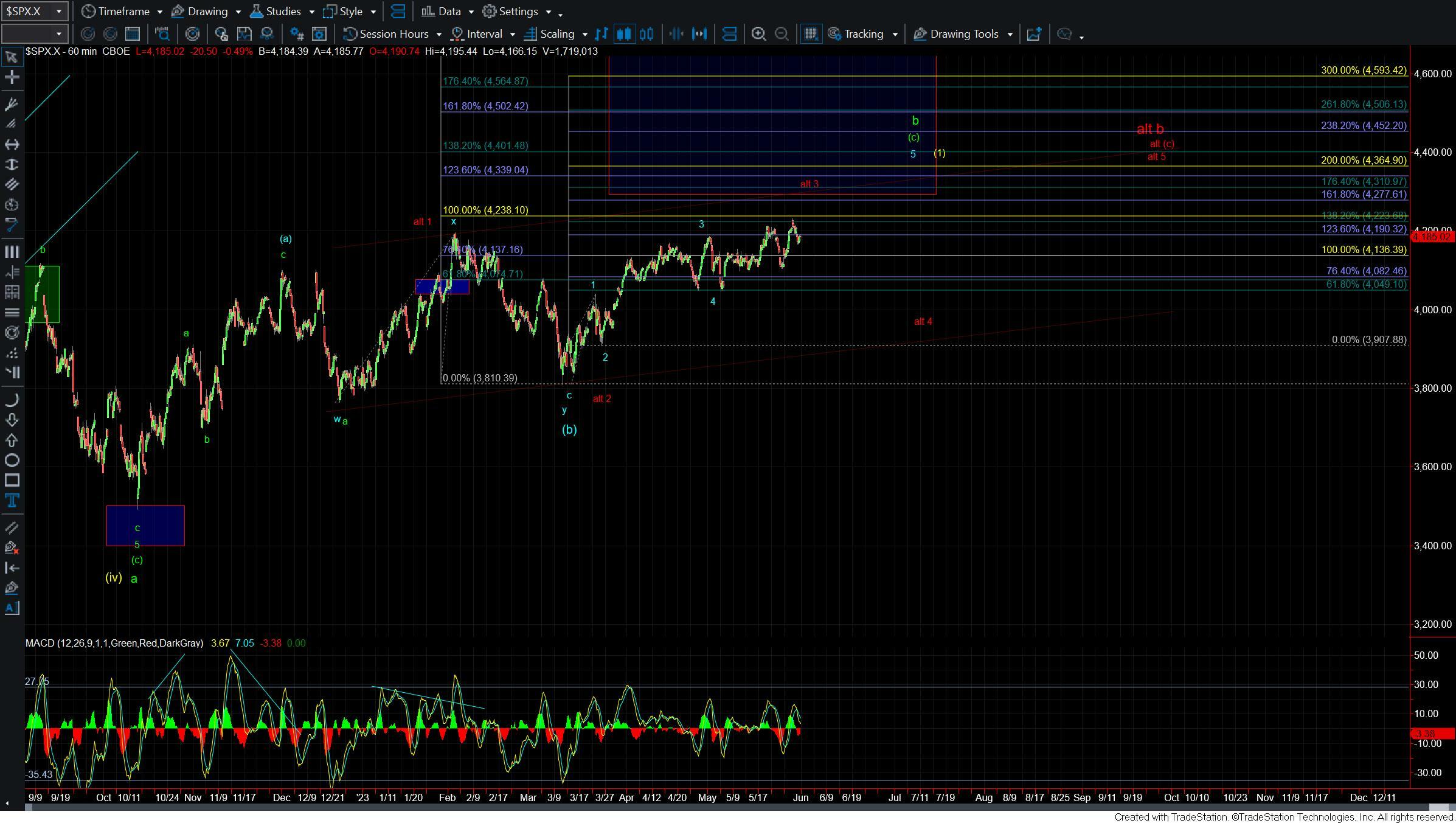 SPX 60m