Market Still Trying To Bounce
With the market whipsawing back and forth today, it has certainly made it quite clear that we are likely in the center of corrective action. And, yes, corrective action is quite difficult and marked by much whipsaw. So, when you know this in advance, you must adjust your trading style, as well as your risk management.
That being said, it seems the market is still trying to decide if it wants to drop for a 5th wave off the all-time highs, or if 3-waves down are enough before it begins a corrective retrace. At this point in time, I think there is a slight advantage to further corrective retrace, as presented in green. But, if you asked me if I am going to trade this aggressively, my easy answer is "no." I try to trade less in these scenarios and only trade small if I do.
Within the count presented in green, I have strong confluence in the 2930SPX region for the b-wave rally. The 2.00 extension of waves 1 and 2 in the [c] wave point there, the [a]=[c] off the lows point there, and it is the .618 retracement of the decline off the all time highs (when including the overnight lows in these calculations). This makes it a high probability target if the market is able to stretch higher in the coming days.
But, at the same time, so many things I review suggest that the market still would like to complete a 5th wave lower. So, personally, I am quite torn. Either way, I think the market will likely make its decision known by tomorrow, and then we can work with that decision. Should it be a continuation higher, then it will likely mean we can top out in the b-wave rally by the end of this week. However, if we continue lower to complete 5-waves down, then the corrective rally for wave 2 will likely take us into next week.
The only other potential I can see if that we simply consolidate in this region for tomorrow as well, which would mean we have a triangle we are forming. However, the issues I highlighted last night about whether we include the lower lows made in the overnight session become exacerbated. Normally, triangles are only seen in b-waves or 4th waves. If we include the overnight session lows from the other day, then this triangle would be a [b] wave in green on our chart, and point us higher for a [c] wave to complete the larger b-wave. However, if we do not include the overnight session, then the triangle would be wave [4] in yellow, pointing us lower for wave [5]. So, as I noted, the overnight lows remains a bit of an issue until this region gets resolved.
I would expect we see resolution of this issue before the end of the week.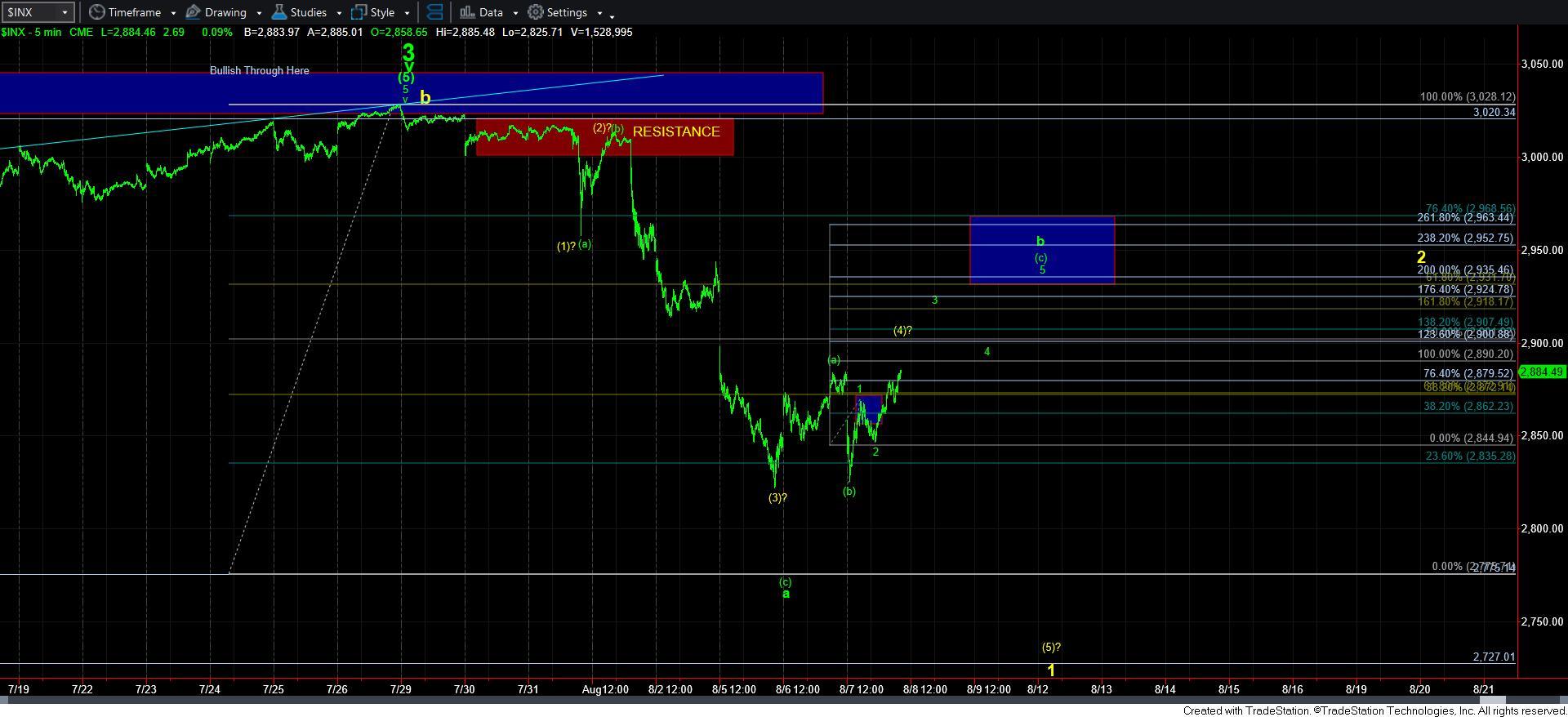 5minSPX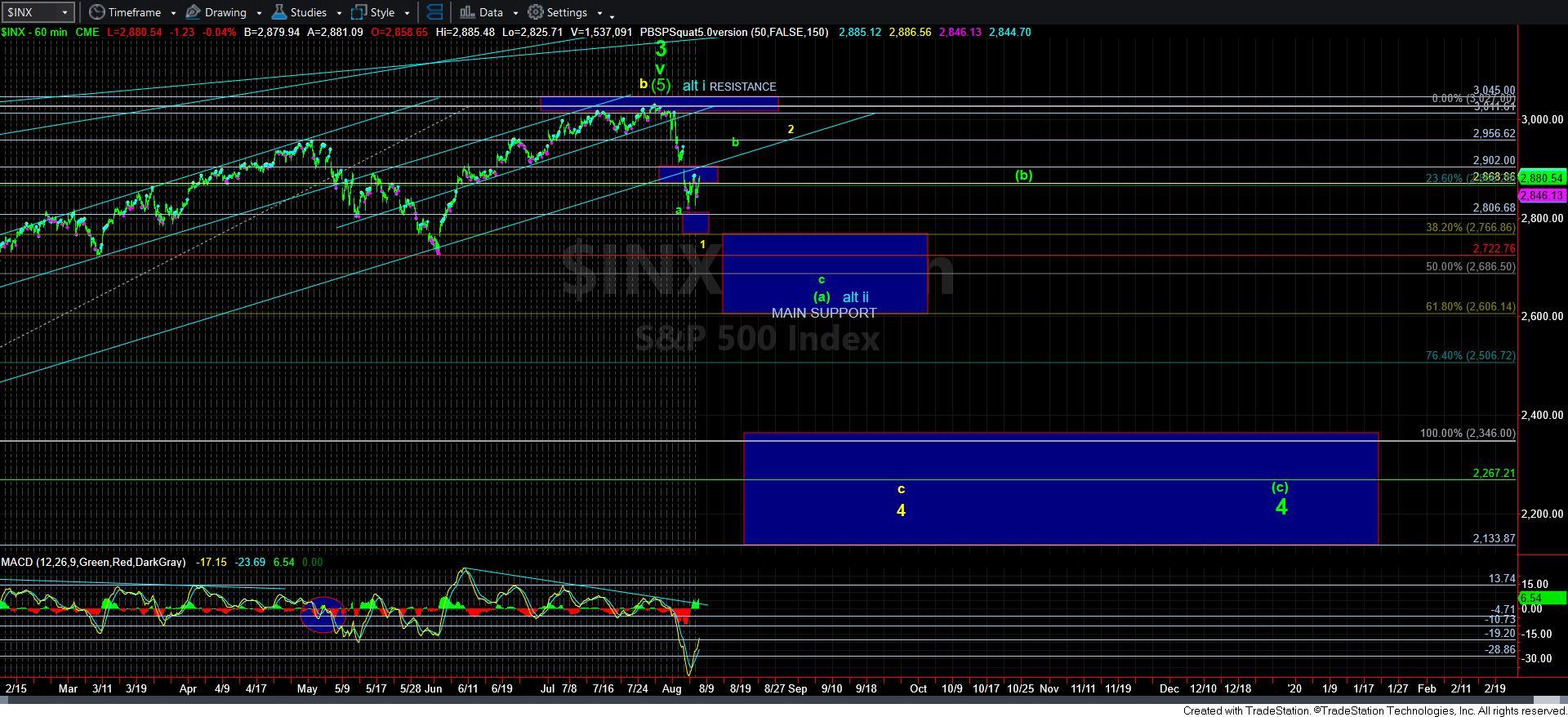 60minSPX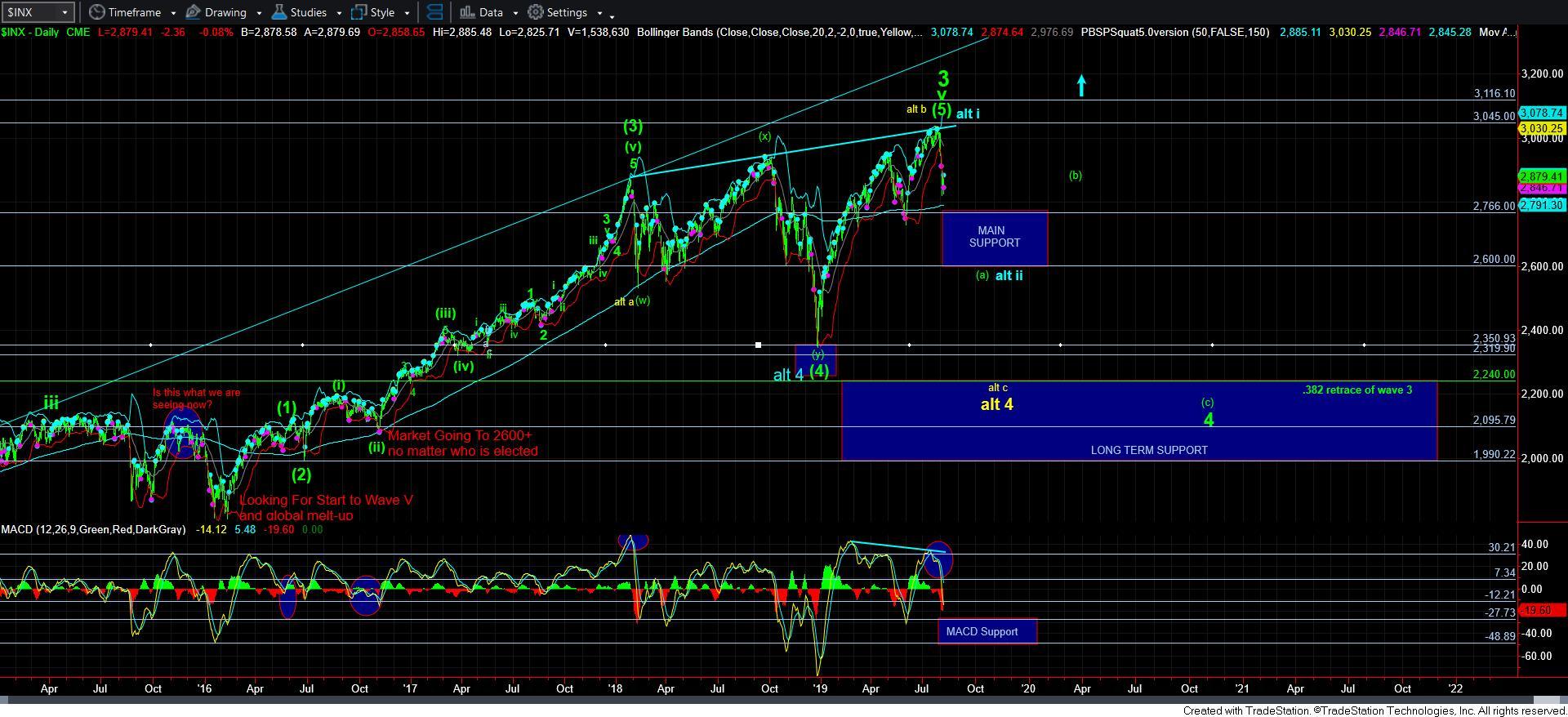 1SPXdaily