Market Still Trading Under Key Resistance For Now
Today the market opened higher and tested the upper end of the pivot zone that we had laid out over the past several days. That test failed and we have since the open moved lower and at the time of this writing are trading slightly red on the day. With that said the pattern of the move down off of the highs is not terribly clear and could be interpreted as either five or three waves. This is leaving the door open to both the green and the yellow counts as we head into the final hour of trading. So from here, it is going to be important to watch parameters closely as this is going to tell the story of where we are headed over the course of the next several weeks and months ahead.
The pivot to the upside remains the same in that if we are following the green count we should not see a sustained break over the 4426 level. If we do break that level then it would give us the initial signal that we are following the yellow count. Because the initial move up off of the lows is three waves if we do break the 4426 level we likely will see a wave b up and then another wave c of larger wave iv down before any new all-time highs are seen.
If we are able to hold the 4426 level and then break under the 4374-4341 support zone below then it would be the initial signal that we are going to see a new lower low as part of the wave (v) of iii. If we do move lower the target zone for that wave iii comes in at the 4332-4265 zone. From there we still would need to see another wave iv and v to finish off the larger wave 1 thus giving us confirmation that we have indeed topped in all of the green wave b.
So while the pattern off of today's high is far from ideal, we are still following a fairly clean fib pinball pattern off of the highs. So with that and as long as we continue to hold under resistance my base case will continue to look lower and for this to continue to finish off the five wave move down off of the highs.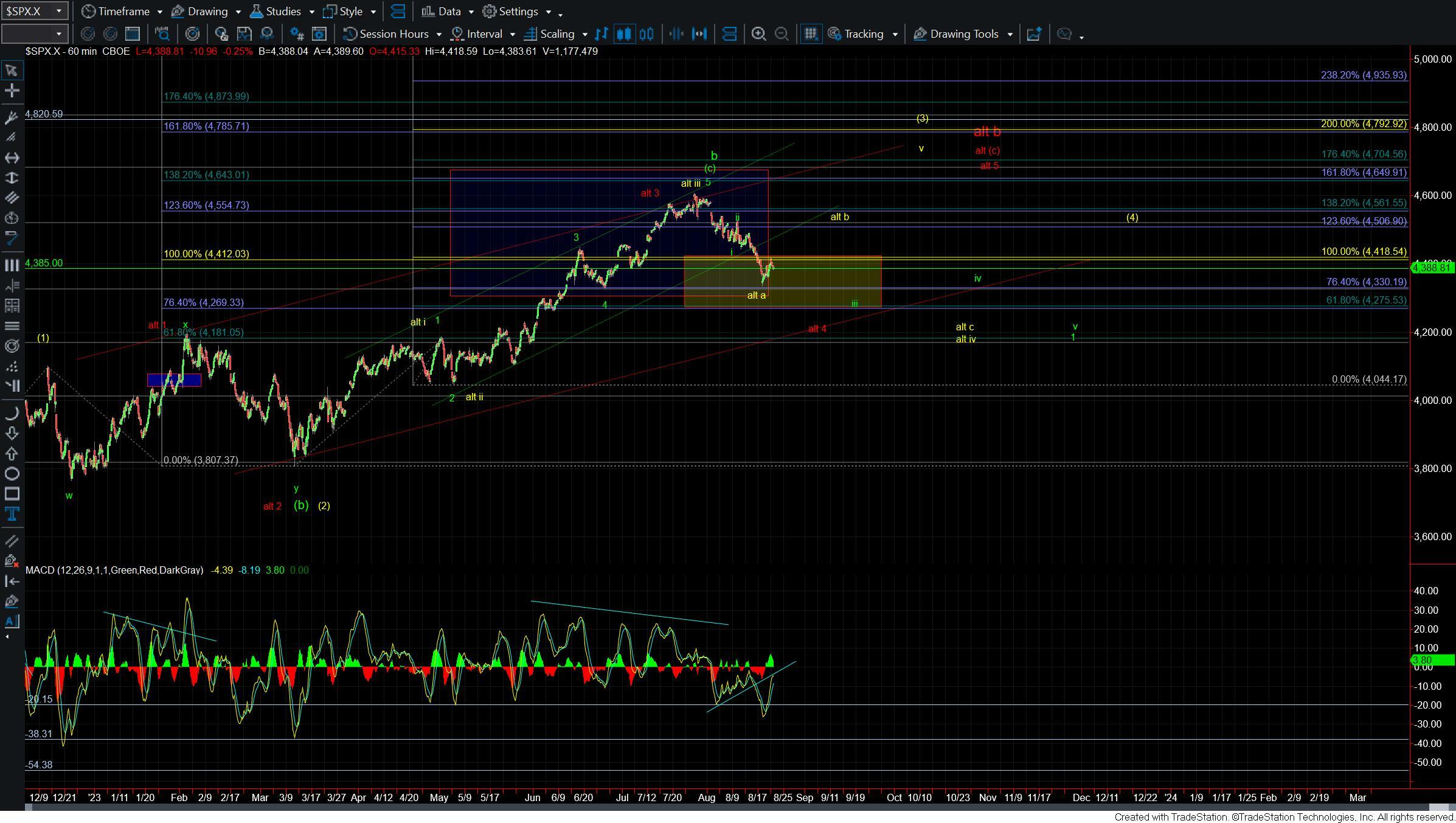 SPX 82211 60m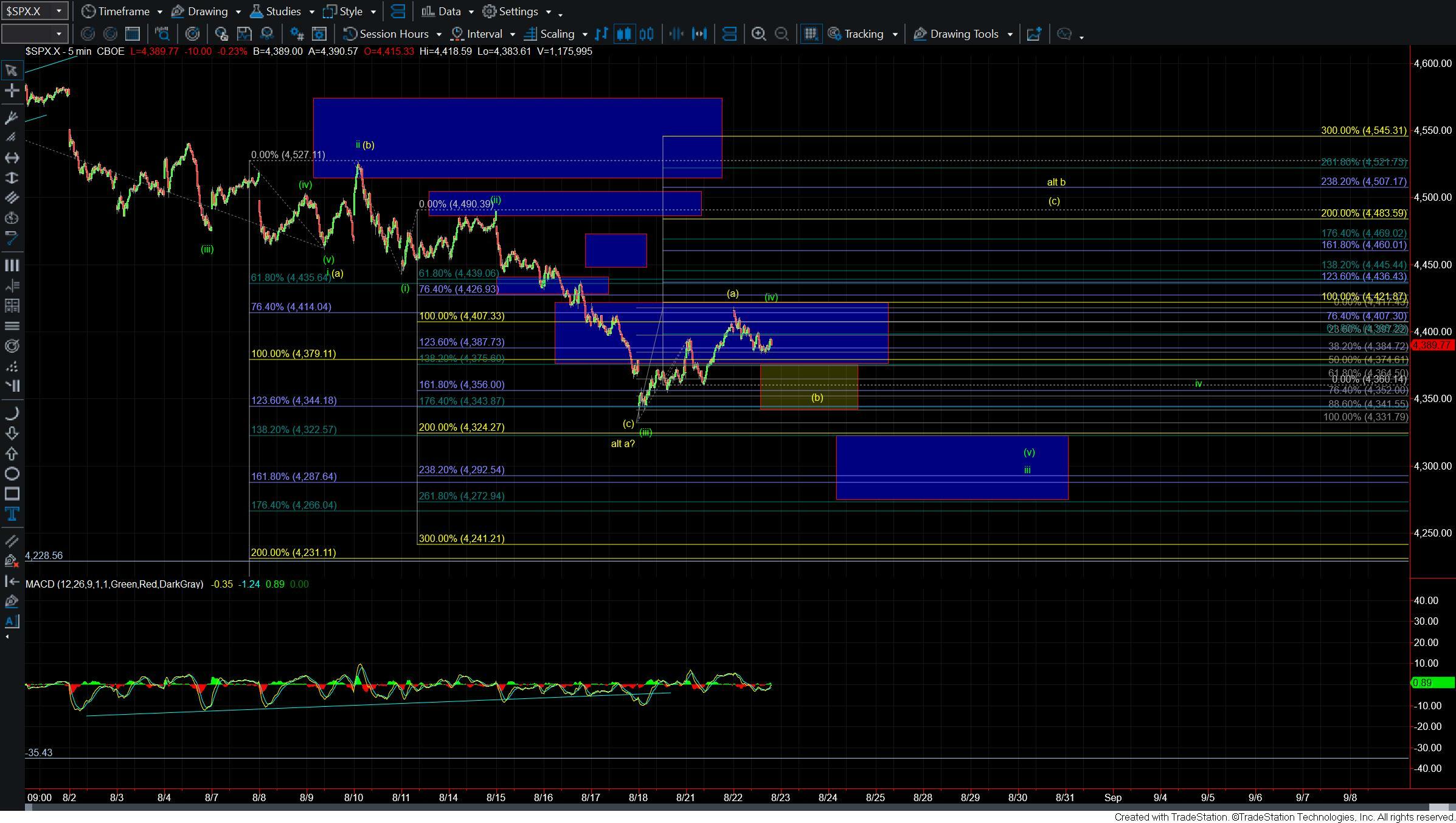 SPX 82211 5m