Market Still Trading In No-Mans-Land
Today the market opened flat and saw then saw a small move lower into the afternoon session but managed to hold over the low that was struck last week. We have since recovered some of that drop but are still trading under the high of the day but inside the range that we have been trading in for the past several days. So with that, there really is not too much I can add to the previous analysis as the market still refuses to show its hand.
What I will note is that the move up off of the lows that were struck last week is not a clear and clean five-wave move. So with that, if we do indeed push higher over the 4142 high I think it is likely that this will be part of the green wave (b) rather than part of the blue wave (iii). Under that case, I would be looking for the blue wave (b) to find a top prior to moving back up over the 4167 high and then push lower for the larger wave (c) ultimately as part of the green triangle count.
If we move directly lower while holding under the 4142 level then I will be watching the 4110 - 4085 zone below as key support and holding that region will be a potential local bottoming zone for either the green wave (a) or blue wave (ii). If we move under that zone followed by a break of the 4070 level then it would give us further confirmation that we have indeed topped in the d wave of the green triangle.
For now however and until we see either a breakout or breakdown the market remains in a bit of no-mans-land and patience must prevail as we wait for the market to show its hand in this region.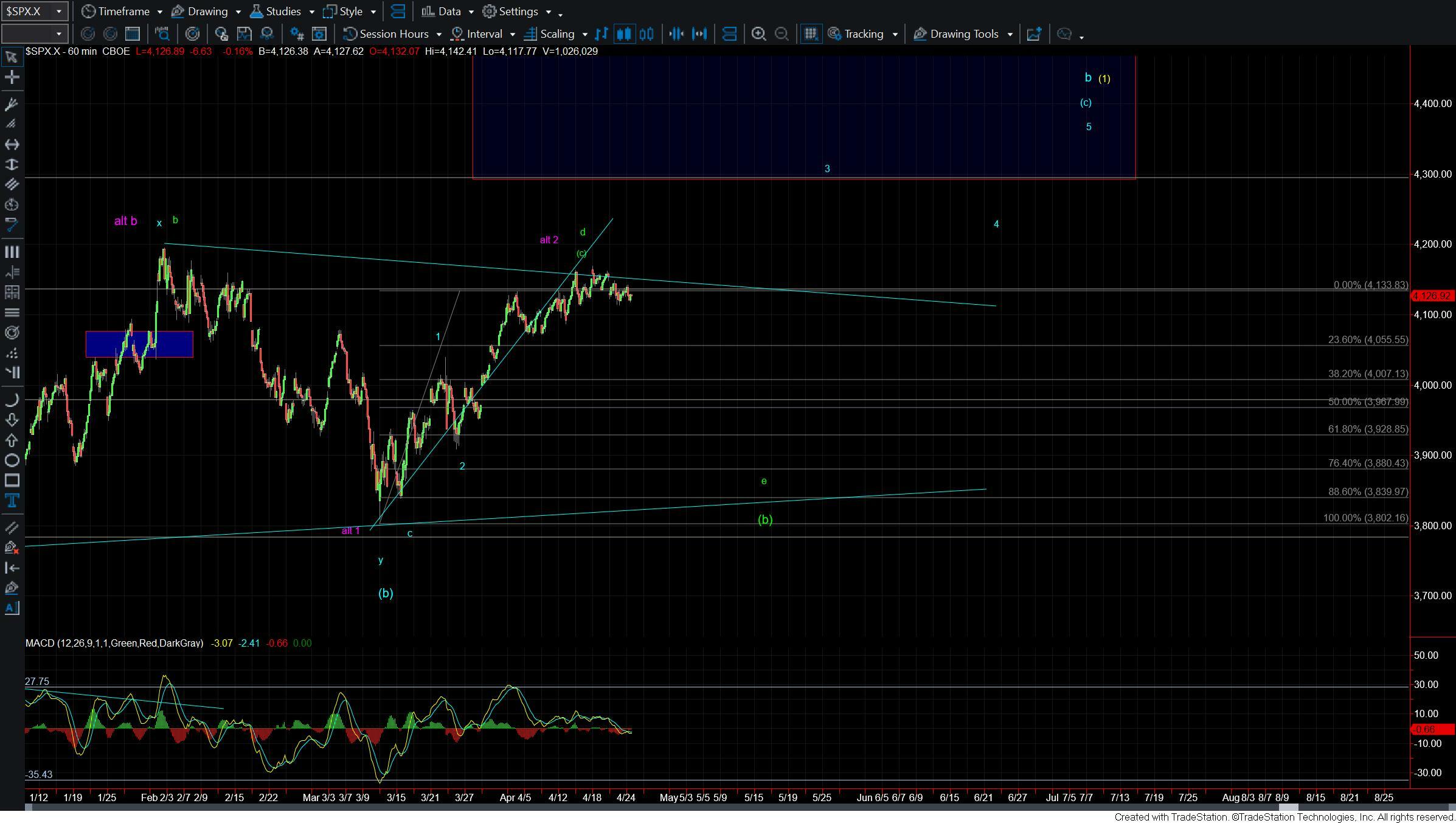 SPX 60m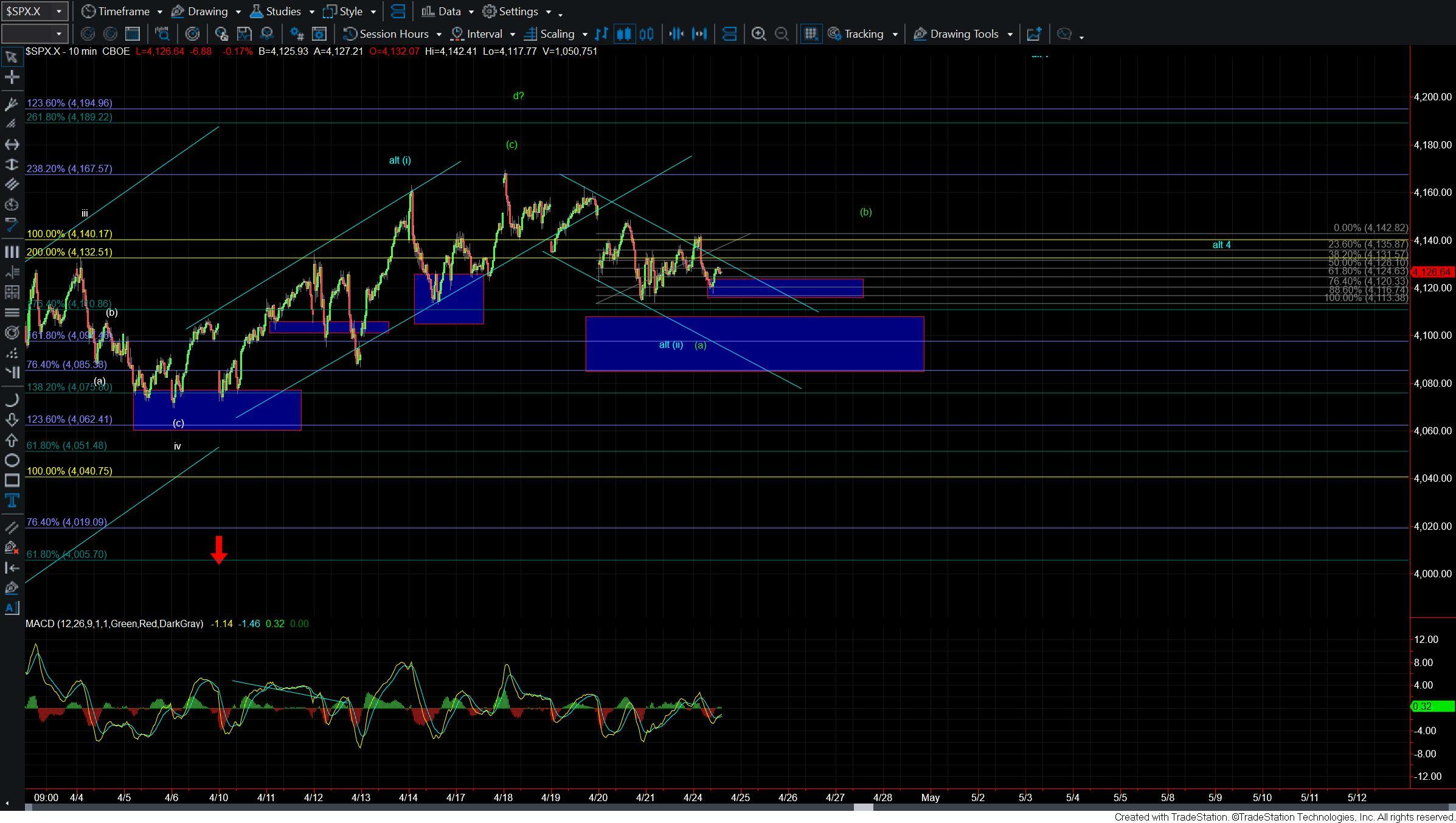 SPX 10m