Market Still Spinning Bullishly
As I was highlighting yesterday, when the market does not take advantage of a clear downside set up, we must listen to what it is trying to tell us. In this case, it simply is not ready to test the 2700 region yet. While I still expect a test of that region in the coming weeks, the market seems to be whispering some potential to head to the 3000-3060SPX region first.
I want to start out this update by noting that the 3000-3060 region would be an ideal target for this wave [3], especially if it is a leading diagonal. And when the market comes up short of an ideal Fibonacci Pinball target, it often finds a way to get there, no matter how ugly the resulting structure becomes. And, this one has certainly become ugly with all the overlap.
Now, due to all the overlap, I still cannot suggest to those of you who are conservative minded to be going long for that target. Keep in mind that should this market complete 5-waves up towards the 3200 region, as shown on the 60-minute chart, we will likely see a sizeable wave ii pullback, which will be the opportune time to add to your long positions. Until then, one can allow the market to prove itself by completing that 5 wave structure, as the wave ii will likely come back to the 2600-2800 region later this summer or fall.
In the meantime, as long as the SPX remains over the 2850SPX support, I have to give the bulls the benefit of the doubt in their attempt to push us up towards the 3000-3060SPX region next. It would take a break down below 2850SPX for me to see the potential for the retest of the 2700—2750SPX region that I still expect in wave [4].
So, as most of the market thinks this is simply impossible with all the bad economic news around us, the bulls have refused to give up the ball up here. And, as long as they keep us over 2850, they have the ball to run to 3000-3060. Below 2850 would open the door to the 2700-2750SPX region again.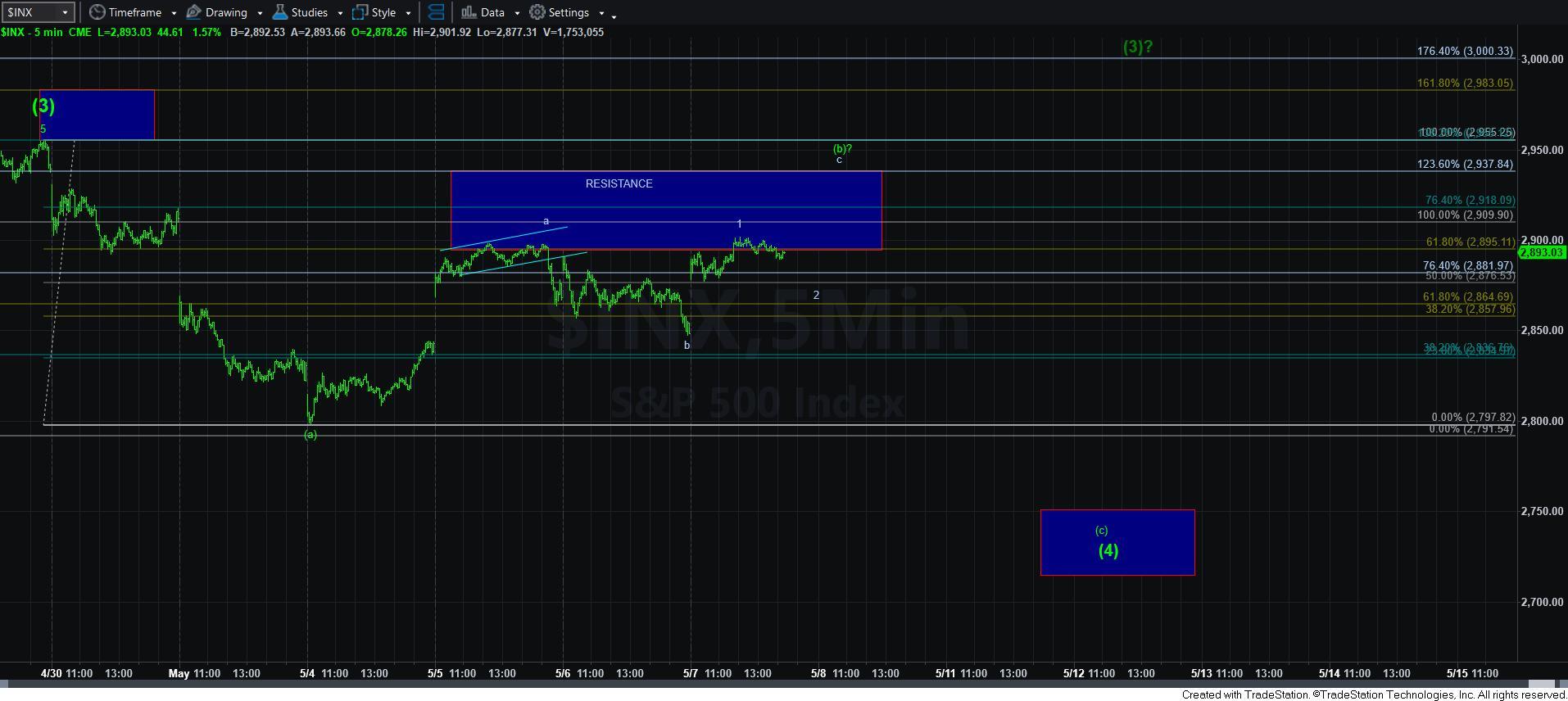 5minMicro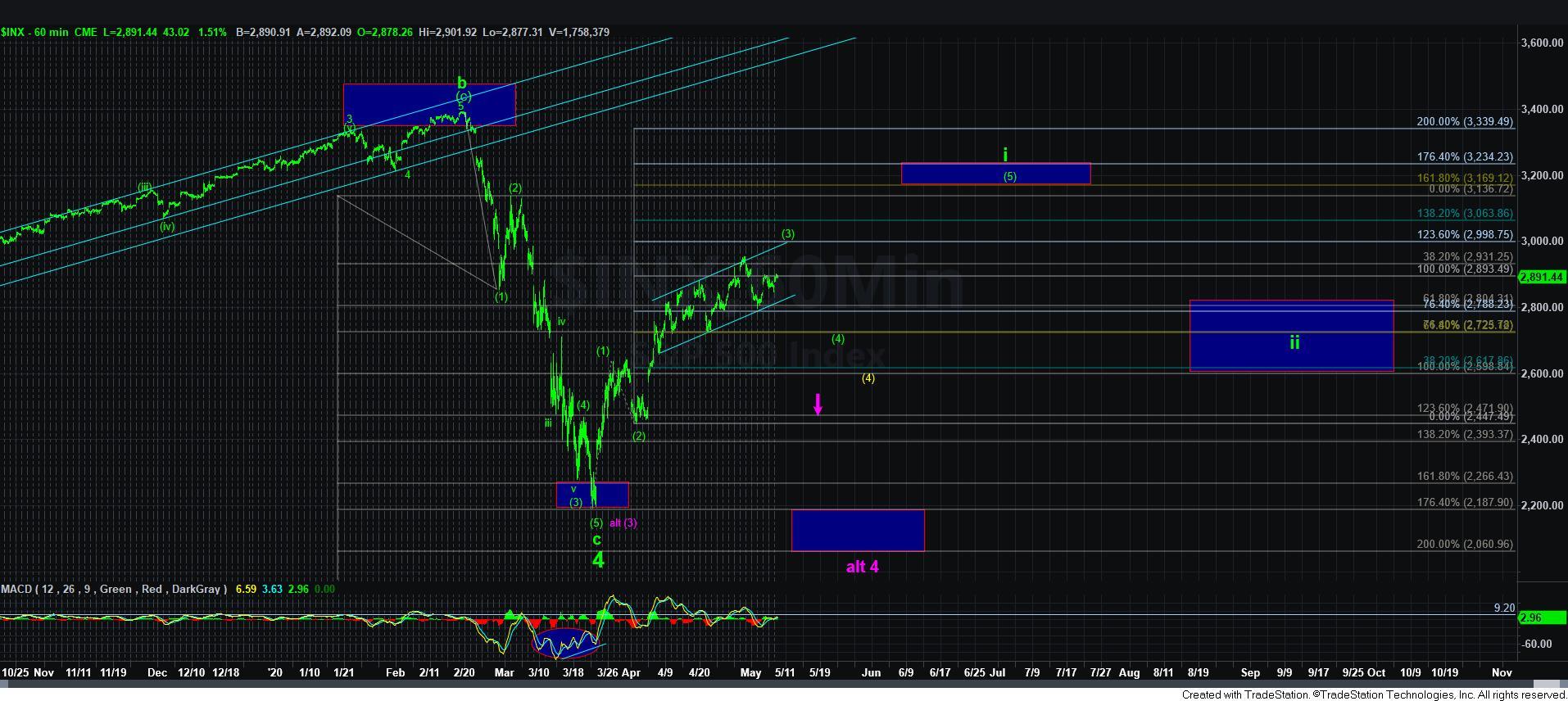 60minSPX