Market Still Sitting Under The Pivot and Over Support
After seeing a sharp drop into the close on Friday today the market bounced off of support today and staged a rally. Unfortunately, the price action on the smaller timeframes is quite sloppy and as of the time of this writing has left the door open for this to still move in a number of different paths. I noted earlier in the trading room that I am viewing the 3109-3119 zone as a key micro pivot as this represents the 61.8-76.4 extension of the initial move up off of the 3025 low. Should we move through that zone then the next key overhead level that I will be watching comes in at the 3135 level which is the 100 ext of that same initial move up off of the 3025 low. Moving through that 3135 level then opens the door for this to move up into the 3205-3250 zone for a potential top in the yellow wave b that Avi had laid out in the weekend update.
Alternatively, should we fail to break through those upper pivots and then move back below the 3062 low then it would open the door for this to still be turning down in a larger wave c of (ii)/(b) as shown by the blue count on the ES 10min chart.
So in the end the market is currently in a micro bullish stance we still need to get over the micro pivots laid out above to give us further confirmation that we have indeed struck a local bottom.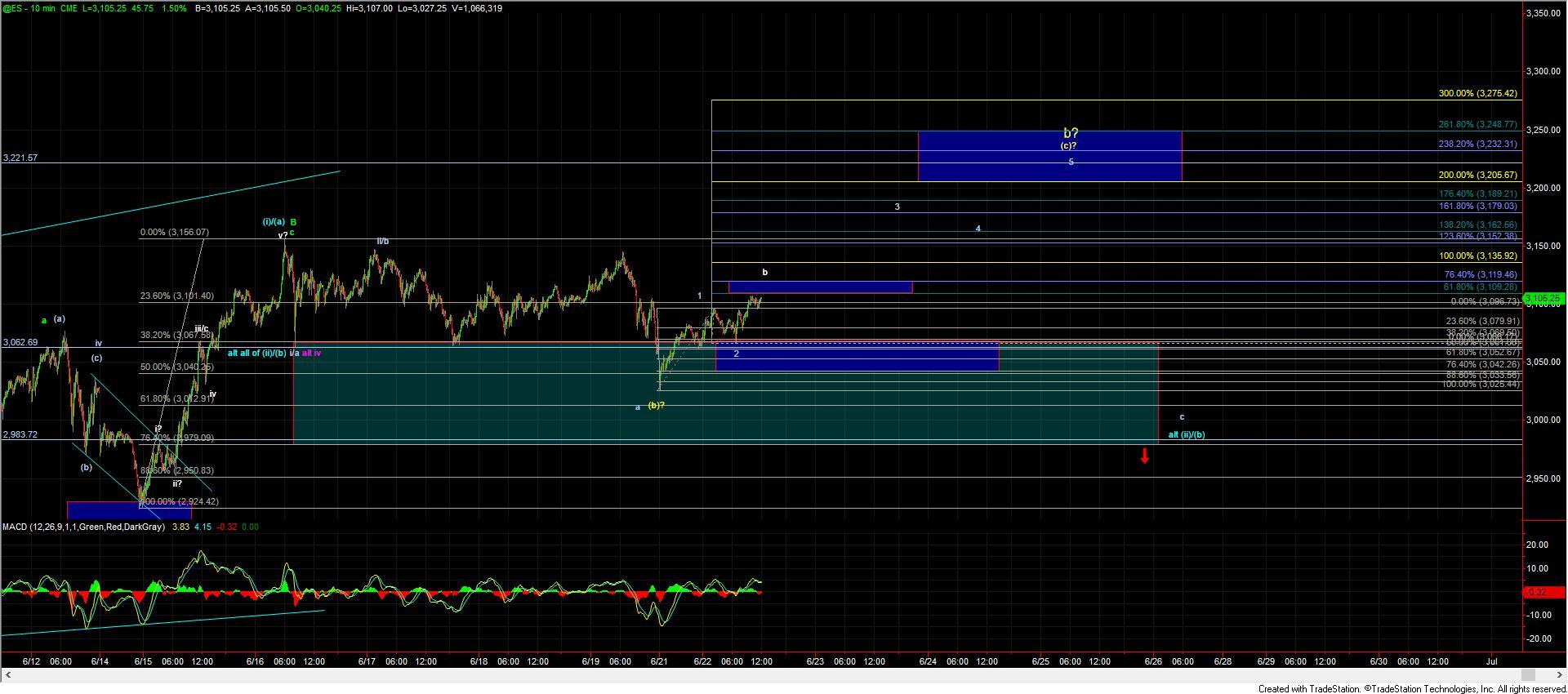 ES 10m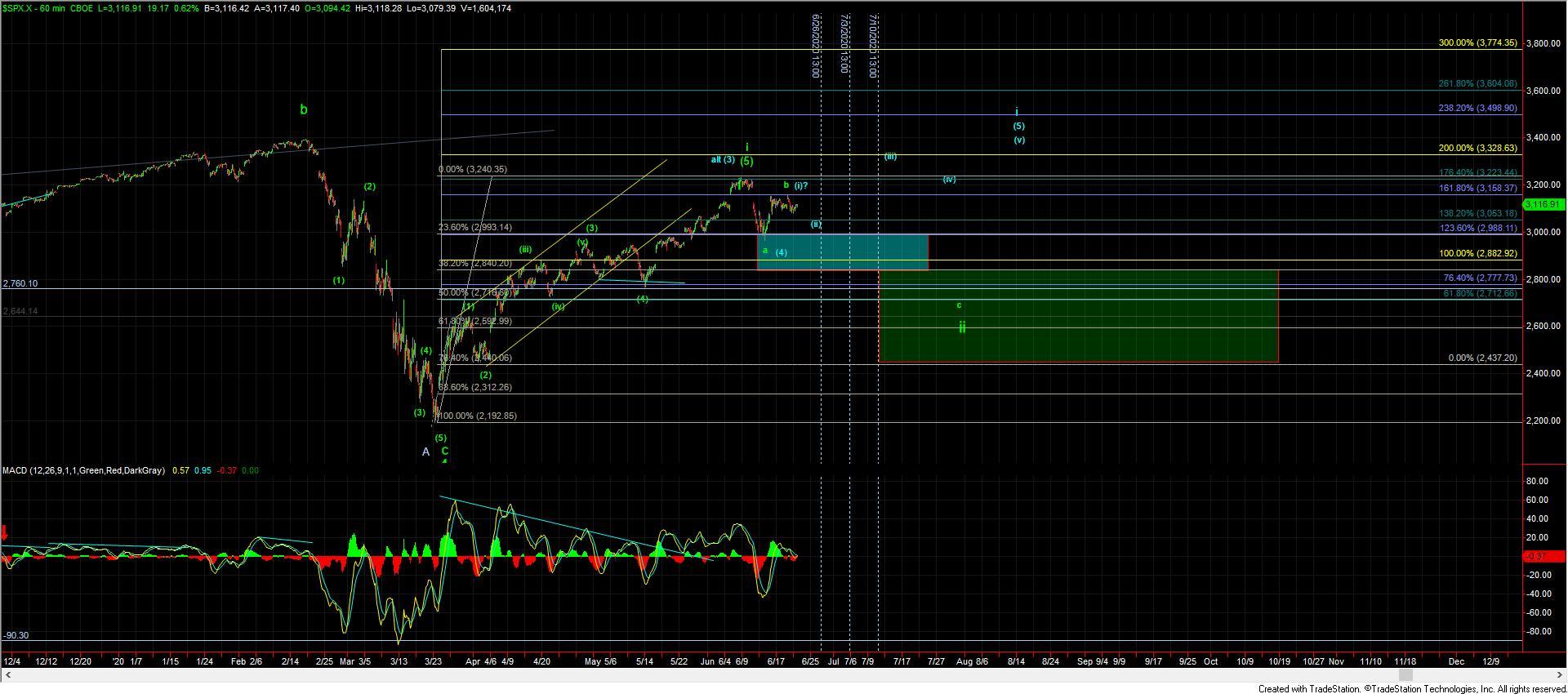 SPX 60m