Market Still Over Support
While the market tested the support region noted over the weekend, we have still held over that support region between 1918-24SPX. And, as long as we maintain over that support region, we can still be heading up as high as the 1968SPX region to complete the (c) wave of wave 4.
From the alternative perspective, should we see a break tomorrow of that support region, with follow through below 1910SPX, it opens the door to the expanded (b) wave we discussed many times before.
But, for now, as long as the market maintains over support, we have to look higher as we complete the (c) wave of wave 4. Also, please remember that a break out over 1968SPX does begin to put a more bullish spin on the market. But, for now, it is not something I am considering strongly at all. This is something the market must prove to us.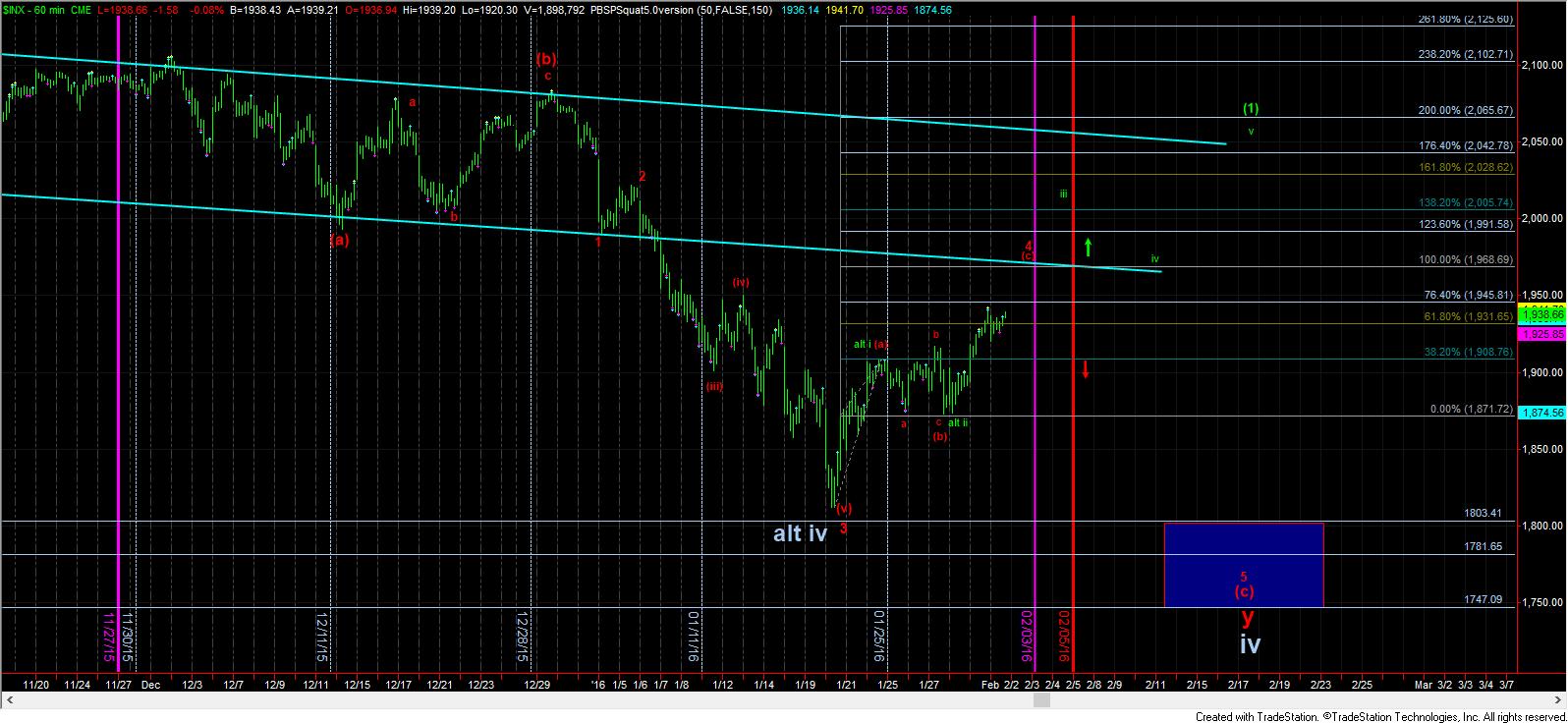 1turnchart