Market Still Not Showing Its Hand
Today we opened slightly higher this morning and continued to grind higher most of the day. The action to the upside however is still looking corrective in nature which is not giving us a signal that the market is ready to break out to new highs just yet. With that being said the action to the downside on the SPX is not terribly clear either which is still leaving the door open to this seeing yet another higher high. So today's action has done very little to resolve the counts that we have been watching and from here it is still a matter of watching the upper support zone as laid out below and the overhead resistance that we now have sitting on the smaller degree timeframe charts. As long as we remain in between those zones the market still has yet to show its hand and we will remain in a bit of no-mans-land on the smaller degree timeframes.
Because the action off of the lows does look corrective in nature I am leaning towards this seeing a lower low under last week's low at the 4527 level for at least a wave c of (iv) down. If we do break the 4527 low then the 4511-4464 zone will come in and act as the next key support zone below. Holding that zone still keeps the blue wave (iv) in play and should we see a corrective move into that zone followed by a five-wave move up off of support then it would open the door for the blue wave (v) higher to begin.
Should we break over that 4464 level zone then the full structure of the next move down will be important in determining whether we have topped in all of the green wave b or if we are simply retracing in the yellow wave iv. The initial move down off of the highs on the micro timeframes is far from an ideal five-wave move so at this point in time it's somewhat hard to rely on this move as the beginning of the green wave c down. If however, we do see a five-wave move of one larger degree and a break of the 4464 level then the door would be open to a top in all of the green wave b.
For now, however, as we still sit over even upper support but below micro resistance we still remain in a bit of no-mans-land and simply need to wait for the market to show its hand as we move further into the week.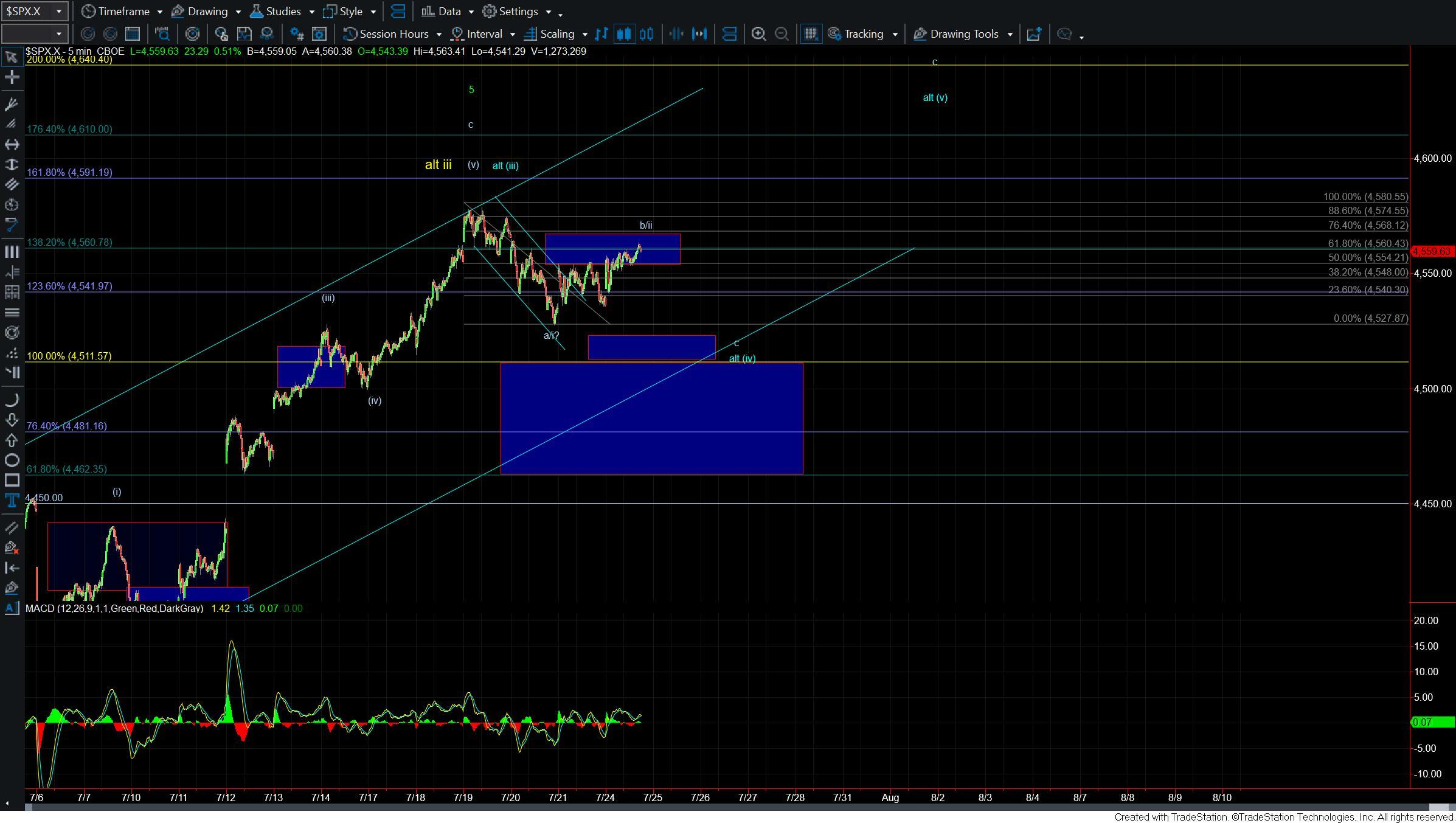 SPX 72411 5m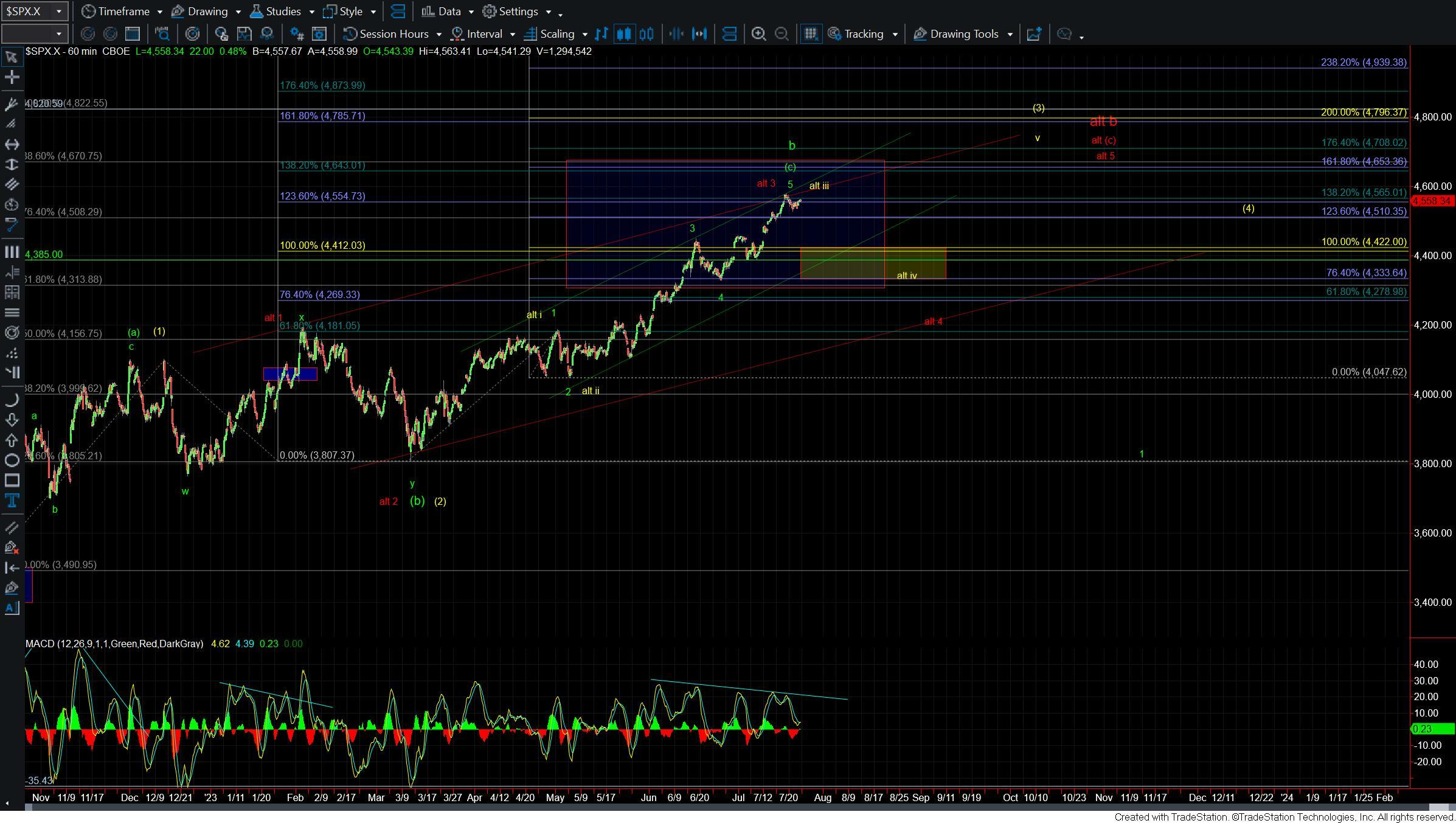 SPX 72411 60m